Latest posts by Jodie Chiffey
(see all)
Reliable, efficient, and affordable: Those are the three qualities that are most commonly associated with Pitco 35C+S. This commercial gas fryer can be found in many kitchens all around the country, and most users are reportedly quite happy about it. But is it the best one you can get? Our Pitco 35C+S review and guide uncover all the strengths and weaknesses of this commercial gas fryer.
What are the most important parameters you take into account when choosing your new kitchen equipment? Is it size? Power? Efficiency? Price, or capacity? When it comes to Pitco 35C+S, one of the smaller natural gas fryers in the portfolio of this renowned producer, some of these aspects are like crossroads that can make you go either 'yay!' or 'nay'.
As always, it all depends mostly on your individual requirements and expectations. Let's focus on each of the fryer's features one by one to find out if it is a good choice for you. But first, here's a brief overview of the fryer's key specifications:
Key specifications of Pitco 35C+S
| | |
| --- | --- |
| Type of fryer | Commercial freestanding single pot natural gas fryer |
| Heating technology | Tube-burner technology (3 tubes) |
| Capacity | 35-40 lb. oil capacity |
| Frying area | 14"x 14" |
| Input | 90,000 Btu/hr. |
| Dimensions/weight | 31 x 16 x 46 inches / 161 pounds |
| Latest price | Click here for the latest price |
Core features of Pitco 35C+S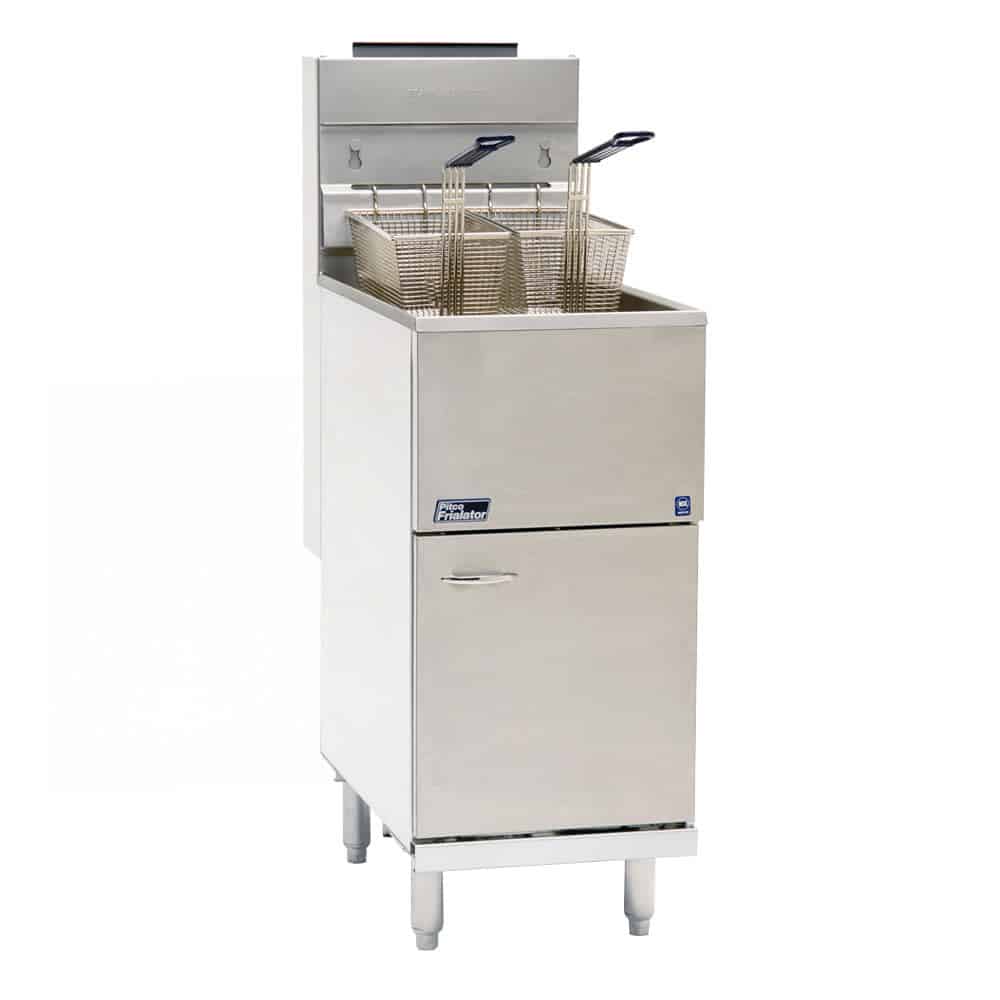 35C+S is one of the most sought-after models in the vast range of Pitco fryers. Once you get to know it better, you'll probably understand why. Nevertheless, before you hastily push that 'Order' button, this fryer also has some limitations and drawbacks you might want to know about first.
Construction and design
A good heavy-duty gas fryer for commercial kitchens must be made of durable materials. Pitco, a well-known American brand with many decades of experience in the field, makes all of its fryers exclusively from first-class stainless steel, and 35C+S is no different.
The fryer consists of a stainless steel cabinet with galvanized sides. This construction is exceptionally strong and durable, and you can forget about any signs of corrosion with it for many years of intensive use. Most of the fryer's components are made of steel too, yet even the few plastic components feel pretty robust and strong. In fact, this fryer's construction doesn't really have any weak points.
Although this fryer is not the largest commercial unit you can get (it measures 31 x 16 x 46 inches and weighs 161 pounds), it's clearly intended for stationary use. After all, as a natural gas appliance, it needs to be constantly attached to the gas supply.
Nevertheless, although you'll get it with a set of 6" adjustable steel legs, you can also ask for optional caster wheels, which allow you to move the fryer around when needed.
The body size is not the only thing that predetermines this fryer for use in smaller kitchens. The capacity of 35C+S's oil tank is just about 35 to 40lbs., so it won't let you fry extra-large volumes of food at once. If you're running a larger restaurant with multiple fried meals on the menu, I would probably suggest looking for something like the Pitco 65C+S instead (we'll get to more recommendations in the Alternatives section shortly).
Moreover, this fryer has a single-pot design, which means that you cannot prepare two completely separate batches of food in it at the same time. Nevertheless, you'll get a set of two stainless steel frying baskets with your fryer, and you can even opt for a triple-basket setup, so if you don't mind frying different foods in the same oil (with their tastes and smells blending), you can experiment to some extent.
Functions and controls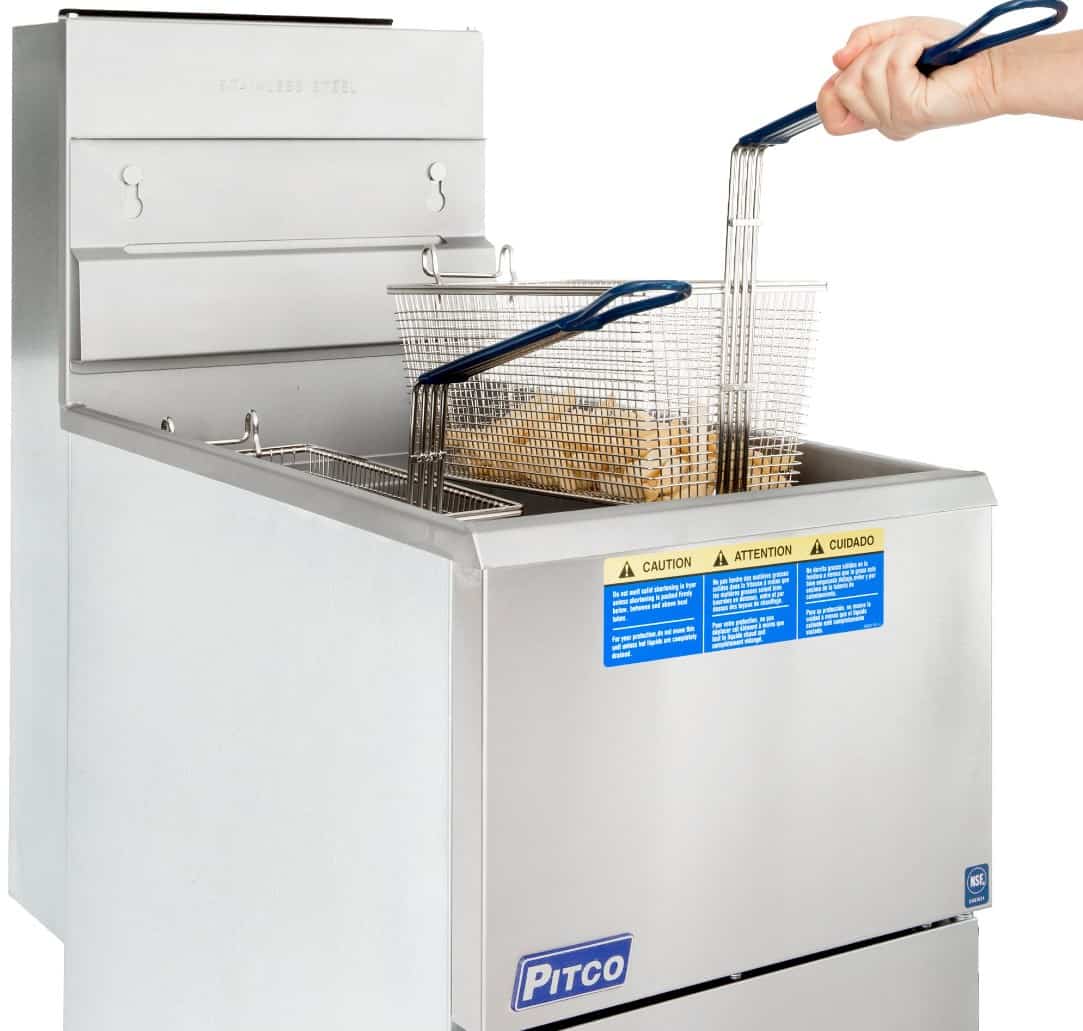 Pitco 35C+S is perfectly suitable for any frying-related task in your kitchen. Whether you're working with meat, fish, seafood, or you're mostly frying just standard french fries and onion rings, this unit is capable of serving the purpose.
Unlike some other Pitco fryers, this fryer uses tube-heating technology to gain and maintain the desired oil temperature. First, the integrated set of three tubes heats up, and then they transfer the heat directly onto the oil in the tank. This 'modus operandi' is efficient, fast, and thanks to Pitco's signature millivolt thermostat, it's also very precise.
Another great aspect of this fryer is its high energy efficiency – its average consumption is just about 90,000 BTU per hour, which is really nice in comparison with some similarly large and powerful machines from other brands. Also, note that besides the more common natural gas version, you can get a Pitco 35C+S fryer that runs on liquid propane too. It is a great solution for food stalls and remote areas without access to natural gas.
When it comes to maintenance and cleaning, you'll surely appreciate the simple and widely accessible design of this fryer which makes the inner compartments easily and conveniently reachable. The tube-style construction also provides for a larger cold zone, which can accommodate all the burns and crumbles from the main oil, keeping it cleaner and healthier.
The larger cold zone, however, also means that more of your oil will stay in this section where it won't be used for the actual frying. This might increase your overall oil consumption a bit. For the best oil efficiency of the fryer's operation, you should definitely consider getting a professional fryer filter machine (something like the Frymaster PF50, for example).
Safety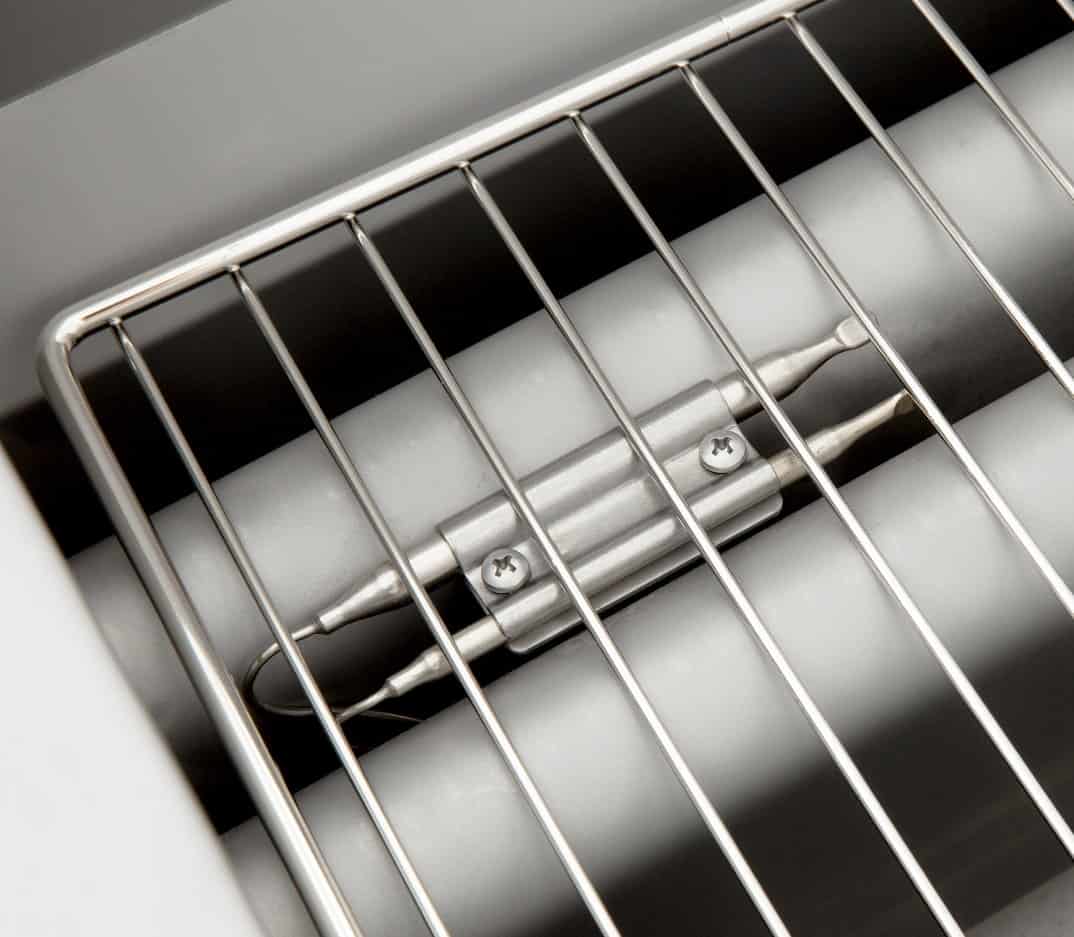 Pitco is a reputable and responsible American manufacturer that makes safe, professional kitchen equipment. These fryers have a full range of safety shutoffs, which can effectively prevent most of the possible risks associated with gas fryers, including gas leaks, oil leaks, overheating, short circuits, etc.
Of course, you have to play your part here, too, by maintaining the unit in the best possible shape and ensuring that it will be installed professionally and used by your kitchen staff properly at all times. Pitco provides a detailed user manual with all of its fryers, so you'll have all the instructions right at hand.
Reliability
Pitco is one of the few remaining great American producers of commercial-grade kitchen appliances that still make their appliances in-house. Their products are usually sought-after by those who prefer traditional quality and reliable durability. The 35C+S has a robust construction and sturdy components that can easily withstand the demanding conditions in a busy commercial kitchen.
Moreover, Pitco also guarantees the quality and long lifespan of its machines with its complex warranty scheme. The whole fryer comes with a 1-year warranty, whereas some of its most important parts can even be covered for up to 10 years after the purchase. Besides that, finding an experienced repairman who knows these machines well is much easier than with some less known brands. Pitco also has tons of spare parts in stock whenever you need them.
Price
In times when the overall prosperity of the gastronomic business is quite unstable, people often tend to look for the cheapest possible solutions to cut their expenses and minimize their losses. Although this approach is totally understandable, it can sometimes lead to the opposite: you invest in a cheap appliance, it breaks, there's no warranty to cover you, and you end up forced to buy a new one.
While Pitco fryers might be more expensive than some of the competition, it is a safe and reasonable investment. Moreover, Pitco 35C+S is a particularly affordable machine that should be able to suit even tighter budgets well. For the latest price of Pitco 65C+S, click here.
Pros of the Pitco 35C+S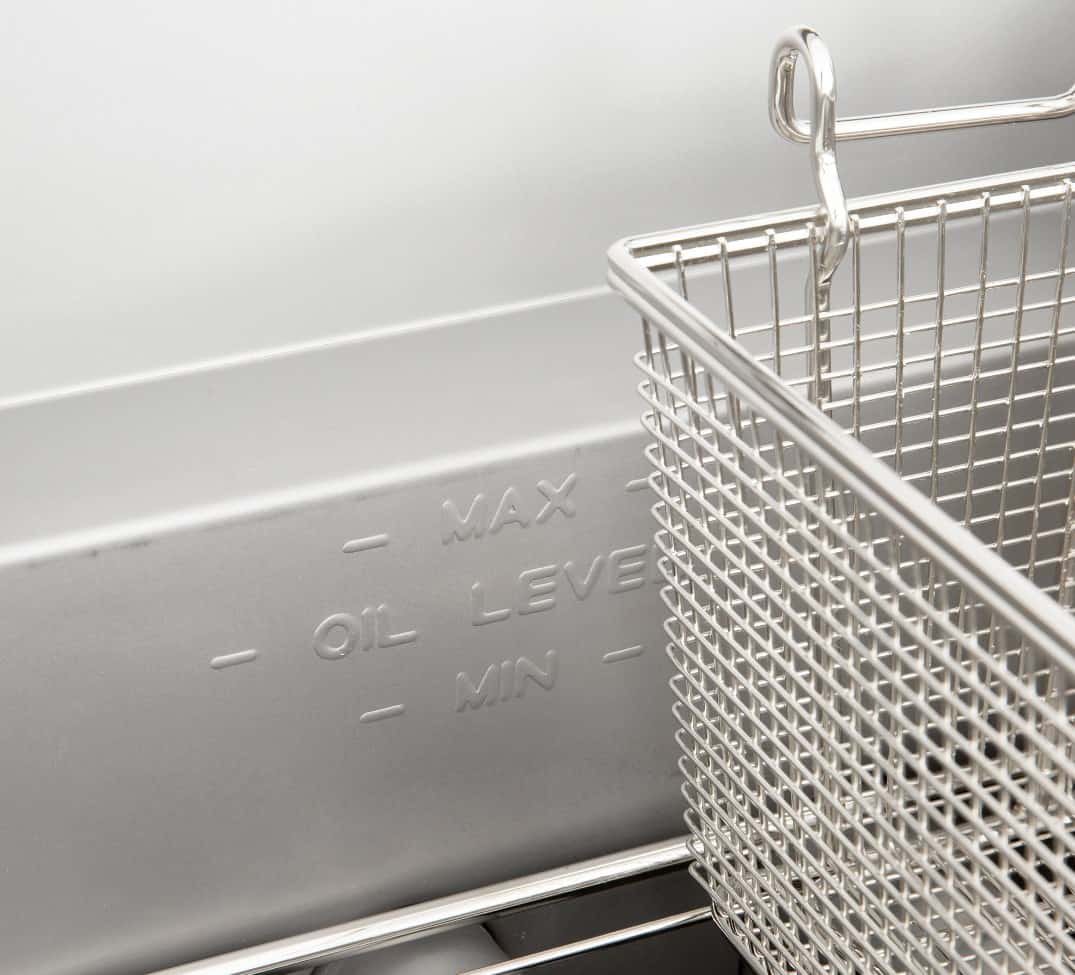 Still in doubt whether 35C+S is a good solution for you? Let's summarize the biggest assets of this commercial-grade fryer:
Sturdiness and durability
This floor-standing gas fryer is clearly constructed with full awareness of the demanding commercial kitchen environment. The reinforced stainless steel body of Pitco 35C+S and all the components are sturdy, durable, and perfectly able to serve you well for many years.
Ease of use and preciseness
Thanks to the simple ignition and precise millivolt thermostat control, operating this fryer is a breeze even for the less experienced users. If you're new to these machines or you're employing a younger staff, ease of use is a great advantage.
Compact and (optionally) moveable
Unlike some of the other Pitco fryers, 35C+S is a relatively compact and lightweight model which should be able to fit even in tighter spaces. Moreover, thanks to the availability of optional caster wheels, you can move this fryer from place to place as needed.
Thorough safety measures
Gas fryers are potentially dangerous machines. Investing in a Pitco fryer, however, means that you've bought a machine that fully complies with the strictest American standards and has various safety measures in place to avoid potential hazards to your health or property.
Reliability and warranty
If your kitchen depends on a fully functional deep fryer, you should invest in a reliable and trustworthy machine. Pitco fryers are, in general, known to be solid and durable, and if you follow the recommended maintenance routine, they malfunction only very rarely.
Energy efficient
Buying an affordable deep fryer isn't always a guarantee of its economic use. Another important factor to consider is the fryer's energy consumption. Thanks to efficient tube-heating technology and precise controls, Pitco 35C+S uses only about 90,000 BTU per hour.
Affordability
Pitco is, by all accounts, one of the more expensive brands on the market. Nevertheless, this particular model is amongst its cheaper units, so it should suit even those with limited budgets.
Cons of the Pitco 35C+S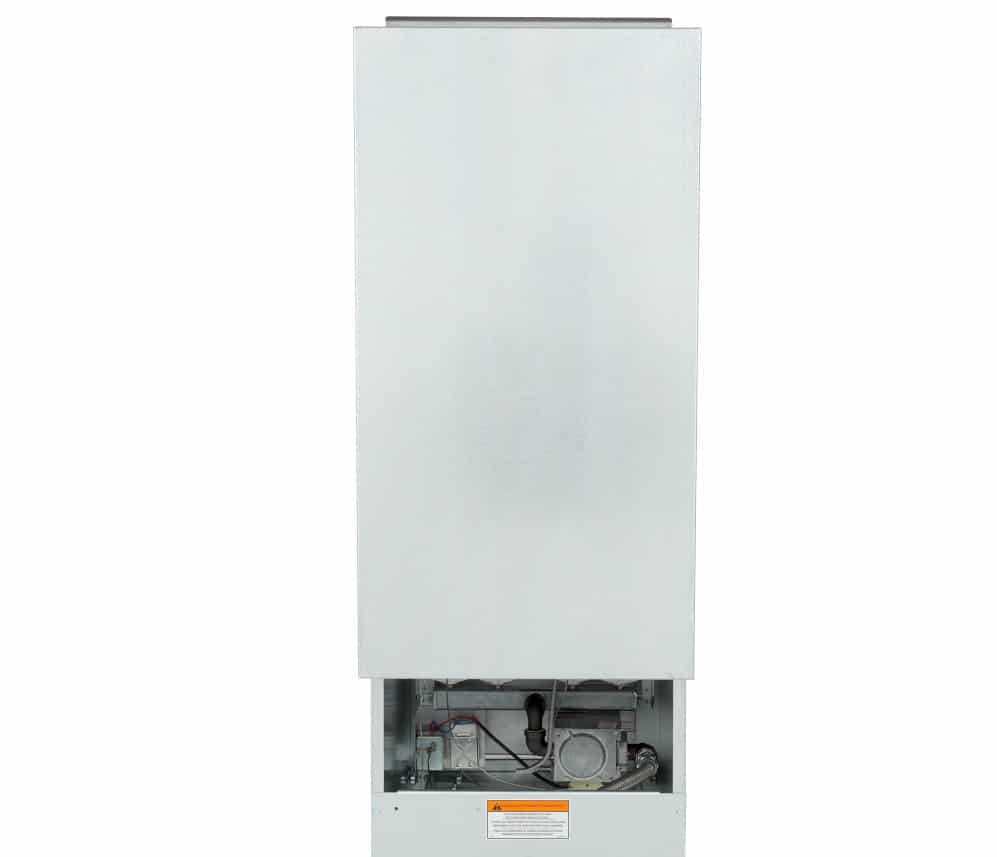 Pitco 35C+S certainly has a wide range of benefits and incentives. Nonetheless, some users probably won't be able to appreciate it as much as others. Here are a few things to consider before ordering yours:
Tube-heating has its drawbacks
The tube-style heating system is great for high-sediment foods such as breaded meat and cheeses. Nevertheless, this technology also has some drawbacks including the larger consumption of oil and somewhat more difficult cleaning.
Limited capacity
If you're running a large establishment with many fried foods on offer, the 35-40 lbs. capacity of this fryer might be insufficient for you. As a result, your workflow will be slower, your staff will be less flexible, and you will also have to clean/filter your fryer very often.
Still not the cheapest
Yes, we have earlier emphasized that this gas fryer is affordable and it should suit even those with limited resources. Nevertheless, if you compare Pitco 35C+S side by side with similar machines from other brands, you'll see that you still can easily get a fryer with the same (or even larger capacity) for less. Those who really need to cut their expenses to a minimum will probably look elsewhere.
Are there any alternatives?
If you'd like to explore more options before making your final decision about Pitco 35C+S, check out these interesting alternatives:
Pitco SG14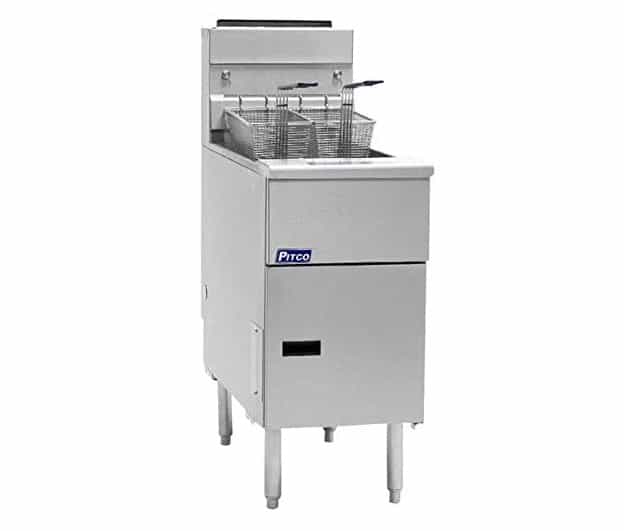 Slightly larger, almost identical visually, yet also quite different in regard to the used technology. Pitco SG14 is another popular deep fryer from the same manufacturer. It can be a good alternative for those who are not entirely satisfied with 35C+S's features and capabilities. SG14's oil tank can accommodate 40-50 lbs. of oil, which makes it somewhat more suitable for middle-size establishments.
It also uses an innovative Solstice burner technology, which provides an improved gas-air mixture and comes with great self-cleaning ability. On the other hand, prepare for the fact that Pitco SG14 is, thanks to its advanced technologies and larger capacity, more expensive than 35C+S.
Intrigued? You can read more about this fryer in our full Pitco SSG14 review.
Pitco 65C+S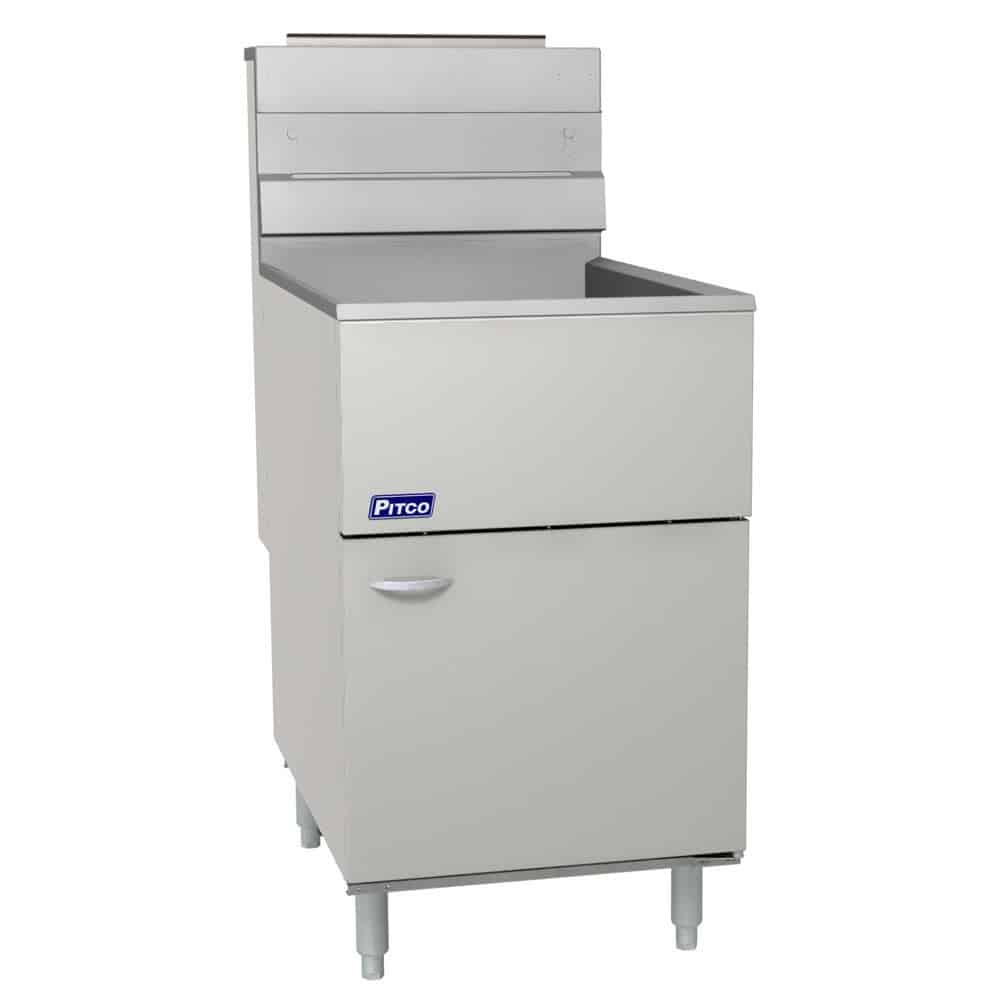 Is 35C+S too small for you? Pitco has a great solution: a mighty Pitco 65C+S model with a 60-80 lbs. oil capacity and generous 18"x 18" frying area that can perfectly satisfy even the largest restaurants and busiest fast foods. This fryer has a reputation as a reliable, durable, and powerful machine, and it also comes with a wide array of optional accessories for even more convenience and versatility.
Of course, buying such a large and strong deep fryer comes with a price. 65C+S costs considerably more than its smaller counterparts, and it also consumes more energy (the official input is somewhere around 150,000 Btu/hr.).
If you'd like to learn more about this large fryer, here's a link to our full Pitco 65C+S review.
CookRite ATFS-75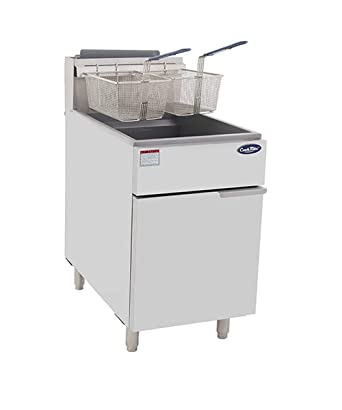 CookRite is an attractive range of commercial kitchen equipment produced by ATOSA USA. Its fryers might not be as famous and popular as those from Pitco, Frymaster, or American Range, but they have a great reputation for their reliability and versatility.
CookRite ATFS-75 is one of the largest deep fryers in its series. As the name suggests, this fryer can accommodate up to 75 lbs. of oil. It also boasts an efficient thermo-tube design with 5 burners and independent manual control as well as some other attractive features and qualities.
Nevertheless, the most attractive aspect of this fryer is certainly its price. Given its large capacity, many included accessories, and its American origin, this fryer is truly a bargain.
fAQs
Question: Does the Pitco 35C+S fryer have a single oil tank?
Answer: Yes, this is a single-pot deep fryer with a sole oil tank. This tank can accommodate 35-40 lbs. of oil at once. The fryer comes equipped with a set of two frying baskets, yet you can also order a triple-basket set as an optional accessory.
Question: Can a Pitco 35C+S natural gas fryer be converted to a propane fryer?
Answer: Theoretically, converting a natural gas fryer to a propane fryer is quite simple and safe. Of course, it must be done by an experienced professional and with adequate tools and components. Nevertheless, there's really no need to do it since Pitco 35C+S is available in a liquid propane version too. It costs the same and all of its other features are identical too.
Question: Is the Pitco 35C+S fryer protected against overheating?
Answer: Yes, Pitco gas fryers are all equipped with a temperature limit safety shutoff that turns the unit off automatically when its temperature exceeds 450°F. It is just one of the multiple useful safety measures these fryers boast.
Final Thoughts: Pitco 35C+S is a great yet somewhat limited solution
Pitco 35C+S is a commercial deep fryer with many strengths. It comes from a reputable producer, it's durable and reliable, and it's also quite affordable considering both its buying price and operational costs. If you have to cope with a limited budget, yet you don't want to compromise quality, this machine is a great solution.
Nevertheless, owners of extra-busy establishments should probably look elsewhere: larger units like Pitco 65C+S or CookRite ATFS-75 offer greater capacity which suits big and crowded restaurants much better. If, on the other hand, you're not completely sure about 35C+S's burner and heating technology, you can also opt for a more modern Pitco SG14, which comes with an innovative Solstice burner.
Still not sure if any of the aforementioned deep fryers is right for you? Check out our comprehensive commercial fryer buying guide for more information on this specific subject.