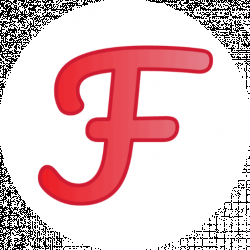 Latest posts by Food Service HQ Team
(see all)
All restaurants and food service businesses need quality flatware to serve customers and complete a place setting. Often flatware is one of the first things a customer sees when they sit down at a table or booth. It is the knives, forks, and spoons the customers use to eat their meal.
The most popular type of flatware is stainless steel.  We will discuss some of the types of flatware and how it is used.
Serveware is the utensils, dishes, bowls, and serving devices your waiters and waitresses use to serve customers. Serveware consists of serving utensils forks, knives, spoons, tongs, pie or cake servers, nutcrackers,  ice cream scoops, and more.
A good serverware set will have bowls, platters, beverage pots, cheese boards, trays, gravy boats, soup tureens, and salad bowls. It may include some specialty items for the type of food the restaurant serves. e We will discuss different types of serverware and how it is used.
Commercial Flatware and Serveware
What is Flatware?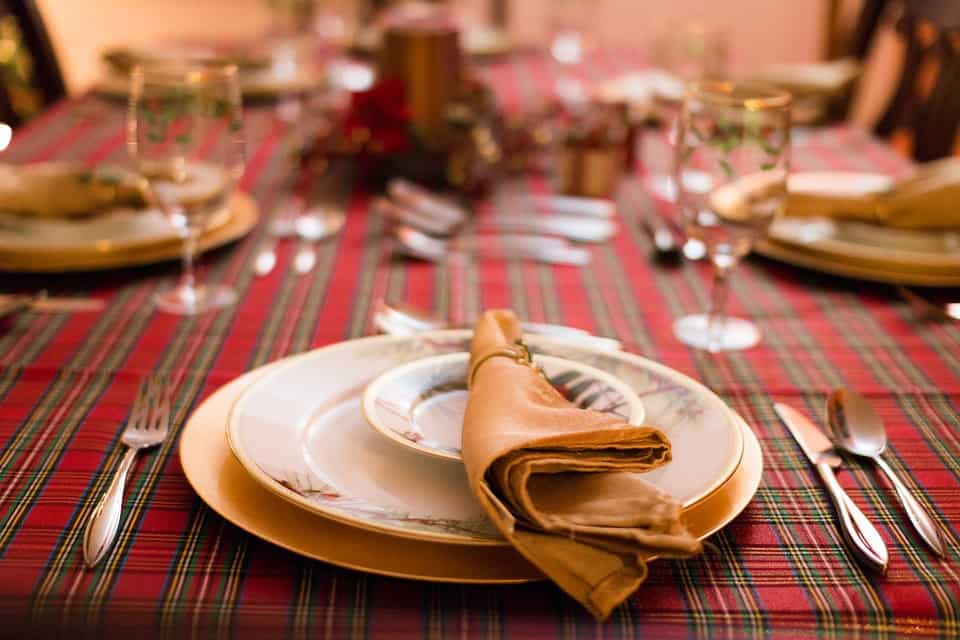 Flatware includes utensils used to eat and serve a meal in restaurants and in foodservice businesses. Commercial flatware consists of stainless steel forks, spoons, and knives.
Stainless steel is dishwasher safe and very durable. Stainless steel flatware has 13-17% chromium a chemical element that helps prevent rust and corrosion. Good quality flatware has about 8-10% nickel a metal. Stainless steel flatware usually comes in medium and heavyweight.
A traditional setting will contain about six or seven pieces of cutlery. They are soup spoons, teaspoons use for beverages and dessert, table knives, forks,  dessert forks, and tablespoons.
The dessert knife and fork can be used for salads too. More formal dining may have a fish knife and fork. A modern flatware set may have five pieces or more. It will have a table knife and fork, a salad or dessert fork, a dessert spoon, and a teaspoon.
Flatware sets for restaurants may have serving spoons, butter knives, and cheese knives. They may have special forks for fish, appetizers, steak, and dessert.
Other serving utensils are a pie or cake server, tongs, soup ladles, salad utensils, sugar tongs, and spoons. Bars will have serving and ice tongs, seafood crackers for crab, lobster, and nuts. Gravey ladles may be used with small gravy boats for certain cuts of meat and poultry.
Types of Flatware for Restaurants
Most restaurants will need an assortment of flatware to serve their customers. Different types of knives are important for cutting certain foods in most restaurants. Below are some types of knives used to cut food or spread butter and jams on bread in food service.
Knives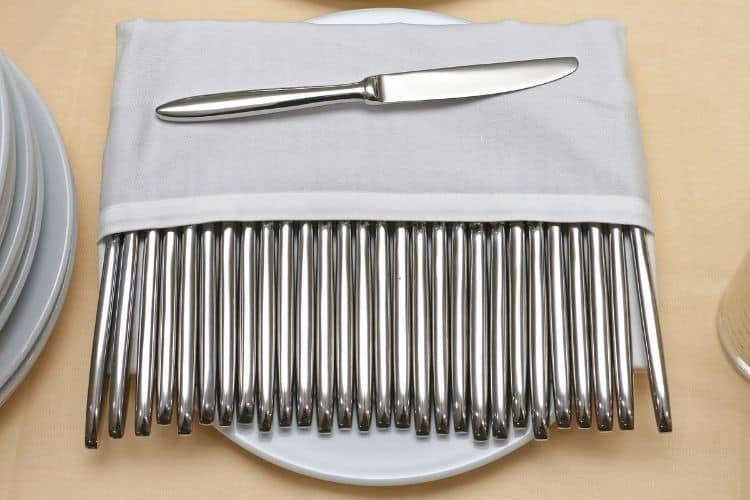 The dinner knife is usually stainless steel and used to cut the salad and the main course. It is not very sharp but acceptable for a casual meal.  It is generally placed on the right with the blade facing the plate. In a formal dinner, often two dinner knives are used and a special fork for the salad.
Steak knives are sharper knives with wood handles and serrated edges to cut meat. It is used for steaks, chops,  chicken, pork, and other cuts of meat hard to cut. Steak knives have a serrated edge or straight edge for cutting.  Some have handles made of strong fiberglass that are resistant to moisture and heat.
Butter knives are often laid on the bread and butter plate in formal luncheons or as part of the place setting. They are often positioned near the plate at different angles. This item can be 5- 7 inches in length and the rounded tip keeps it from tearing the bread.
A fish knife is used to cut fish. When it is served as an appetizer it is placed to the right of the dinner knife. When the main entree is fish this utensil is used with a fish fork. They are used in restaurants for fish courses.  The knife has a wide spatula blade and a sharp point. The point cuts into the fish and helps remove the skin.
Dessert knives are used by some food service venues to cut fruit, section soft desserts, and cut firmer types of pastries.  This knife is about 8 inches long with a narrow blade and tip.  This is another specialized utensil.
Fruit knives are used in formal dining and placed near the fruit plate It is used to cut whole fresh fruit.  Often it is used at banquets, weddings, and upscale restaurants. It is 6-7 inches long with a pointed tip and narrow blade. It is a specialized utensil that does not come as part of the flatware set.
Forks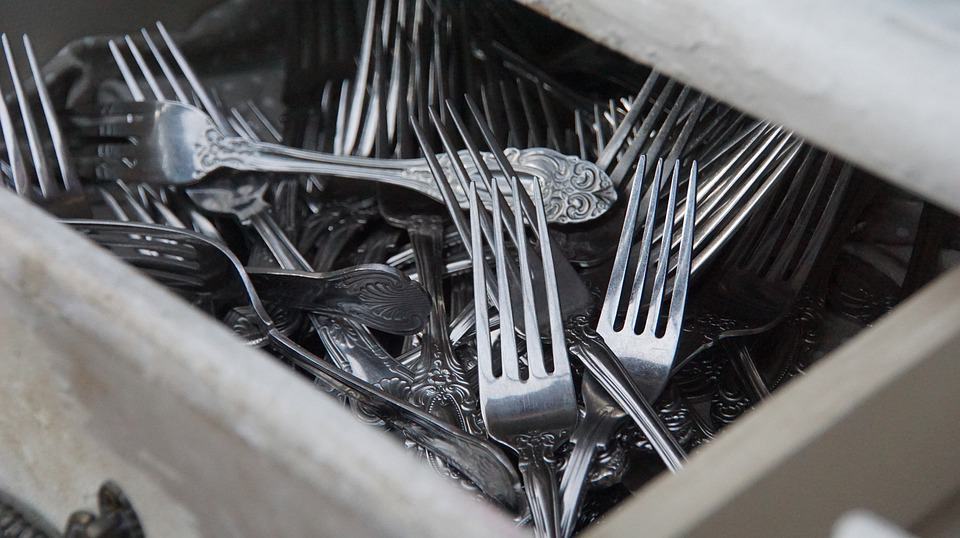 Dinner forks are usually made of stainless steel with three to four tines or prongs. They are  7 inches in size and placed near the knife. It is used for the main course of a meal.
Salad forks are smaller than dinner forks and have shorter tines and longer handles. They are used to grab lettuce vegetables, and fruit in a salad. They provide you with the ability to cut lettuce and vegetables with the salad knife easier.
The dessert fork in many flatware sets is similar to the salad fork and can be used to eat salad or dessert. A dessert fork will three or four prongs. The design will be the same but it will be different in length. It is used to eat pies, cakes, tarts, and other pastries.
A seafood fork is often a two or three-pronged fork that sometimes is called a cocktail fork. It can be 4-5 inches in length.  It is used in casual and formal restaurants to eat raw seafood and fish. There are seafood forks designed to be used for shrimp cocktails, snails, lobster, crab, and fish. Their design may vary according to their use.
Oyster Fork is a three-pronged fork that is used to remove clams, mussels, and oysters from the shell, lobster and crab meat from claws and tail, and with shrimp cocktail.
Spoons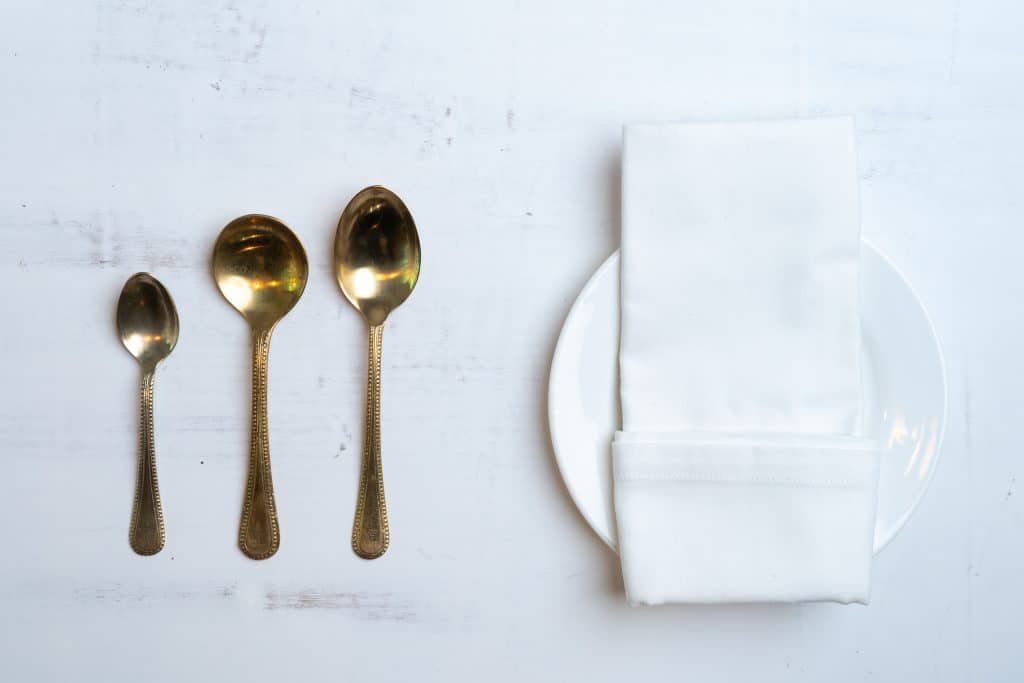 A teaspoon is a small stainless steel spoon used to stir coffee, tea, and hot beverages. It is often used to eat ice cream, sherberts, and puddings. Tablespoons are larger spoons that can be used to eat cereal,  and soup as well as serving rice, potatoes, and vegetabes. Informal dining has many uses for this spoon.
A soup spoon is a round oval-shaped spoon used for soup, eating ravioli, or vegetables. It comes with some flatware sets but many venues use the tablespoon instead. Ice tea spoons are long spoons that are used to stir soda, iced tea, and beverages with a long handle. Restaurants use them with beverages that need sugar or sweetener stirred into them.
A dessert spoon is a spoon designed to eat desserts, cereal, or soup. It looks similar to a soup spoon but with an oval shape and is larger than a teaspoon. It can be used to eat ice cream, puddings,  and different types of desserts too.
Boullion spoons are soup spoons used for clear soups or jellied soups. It is a round spoon rather than an oval designed to fit the shape of a soup bowl. Some upscale and food service venues may use soup spoons and bouillion spoons.
A demitasse spoon is a small spoon about 3 to 4 inches used with espresso and cappuccino to stir and put sugar in the small cups.  Some restaurants use these spoons to serve desserts, salt, and sauces. They are often used in upscale cafes, restaurants, and coffee shops.
What is Serverware?
Serverware is defined as dishware and utensils used to serve customers.  It is bowls, platters, trays, soup pots, casserole dishes, bread baskets, soup pots, gravy boats, syrup containers, beverage pots for coffee, teapots,  creamers, sugar dishes,  glassware, carafes, nut bowls, compote dishes,  pitchers, and more.
These items are used by waiters and waitresses to serve customers. Serverware includes utensils too such as serving spoons, forks, ladles, tongs, nutcrackers, salt shakers, and pepper mills. Most restaurants have a wide variety of serveware to help their wait staff serve customers.
There is essential serveware and specialty serveware. Specialty serveware might be chip and dip bowls, coffee and tea sets, outdoor serving utensils, warming dishes, and trays used in catering and buffets.
Types of Serveware?
Serving Utensils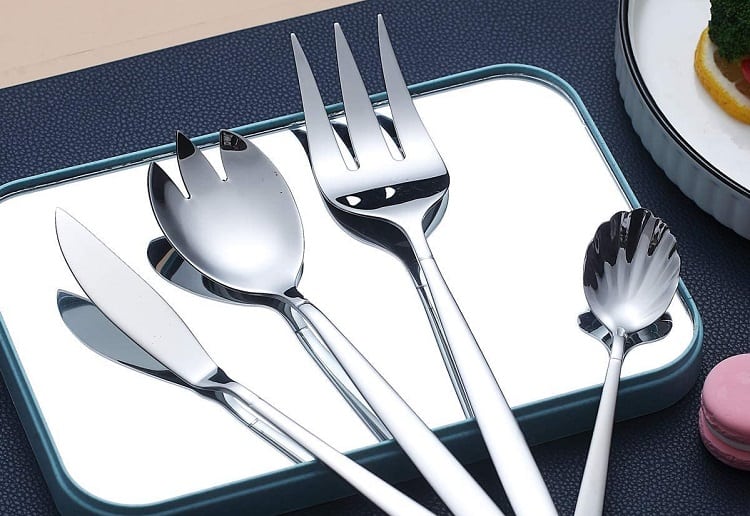 There are many different types of spoons used for serving customers by wait staff. Often buffet-style restaurants and caterers provide serving spoons for customers to serve themselves with these utensils. There are many types of serving spoons, slotted spoons, spaghetti spoons, sugar spoons, wooden spoons commonly used in food service and restaurants.
Serving Spoons
Serving spoons are used to serve different types of food. They come in different sizes made of metal and are larger than the tablespoon. They have a long handle are used to serve potatoes, vegetables, salads, and many main dishes.
Slotted spoons are large metal spoons with slots used to retrieve meat, fish, chicken, and vegetables from recipes prepared in broth. They are used to serve fruit or vegetables in juices too. They come in small and large sizes. A slotted spoon is better for large items and a perforated spoon for smaller items.
A spaghetti spoon is a curved metal spoon with slots in it that lets customers grab cooked pasta from a bowl or container. It might be used at a buffet by a server serving a pasta dish. It is usually metal and makes serving pasta easier.
A sugar spoon is used with the sugar bowl for customers to use sugar for coffee, tea, or other hot beverages.  They are the size of a teaspoon with a deeper bowl.
Serving Forks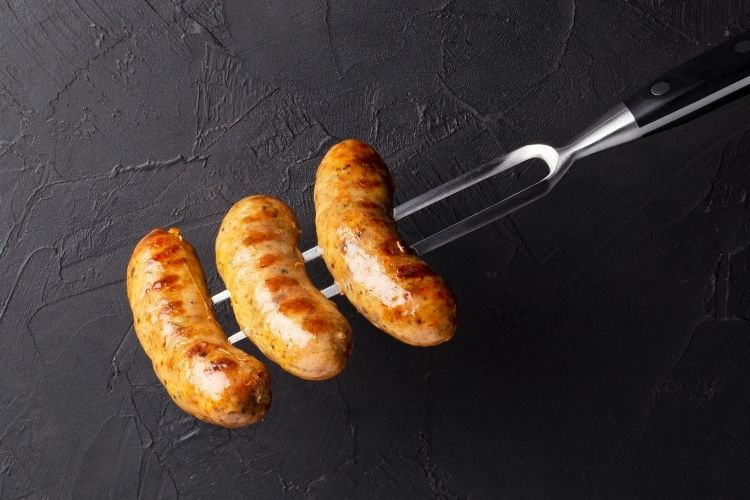 There are different sizes of serving forks used to serve cold meats seafood, hot meats, poultry, pork, and game. They are made of metal with two to three prongs that help customers or servers pick up food on a platter or bowl. Some serving forks are used to carve meat like ham, roasts, lamb, and chicken.
Other Common  Serving Utensils Used
Serving Tongs are jointed near the handle used to serve salad and other food without using your hands. They may be made of metal or wood. They come in different sizes and are used to serve vegetable salad, potatoes, corn on the cob,  noodles and pasta, meats, seafood, and poultry.
Soup or gravy ladles are used to serve soups and gravy that are part of a buffet or buffet-style meal. They are made of metal with a long handle and a deeper bowl. Depending on its size, a soup ladle can hold up to 1/2 cup of liquid. A gravy ladle is often smaller and used with gravy for poultry, meat, and seafood.
A Pie, Cake, and lasagna server is often designed to serve all three types of food. It is made of meat and might have a serrated edge so you can slice and serve at the same time. Other you will need a knife to cut the pie, cake, pastry, or lasagna. You can get a server for both pies and cakes that can be used to serve lasagna, pizza, and quiche.
Lobster, crab, and shell crackers break shells on seafood to help get at the meat. They are often served with lobster, crab, and other shelled seafood. They are made of metal with a double jawed edge that cracks seafood legs, claws, and shells to help remove the meat. They are usually made of metal.
Nutcrackers are served with nuts on tables near bowls so customers can crack the shell of the type of nuts served. They are used with all types of nuts in buffets and on the table. Nutcracker are metal with two jawed sides often used for seafood too.
Ice cream scoops are often used in buffets in restaurants to scoop ice cream or sherbert by wait staff. They are made of metal with sturdy handles often metal or wood. Some have a liquid in the handle that defrosts ice cream or sherbet as you scoop.
A trigger-style scoop has a mechanical lever that releases the ice cream after it is scooped. Most are made of metal.
Carving sets often have a two-pronged fork and sharp metal knife to cut roasts,  chicken, turkey, and fish. It is often used for buffets and sometimes to serve customers at the table from a cart or platter. In some establishments, it is used by servers in the cafeteria or steak house with a serving line.
Cheese knives are special knives with holes to keep the cheese from sticking to them. They are used to cut blocks of hard and soft cheese. There are cheese knives for soft cheese that are long and thin and have holes.
A pronged cheese knife can cut through soft and hard cheese. An offset cheese knife is a good quality knife that cuts through soft and hard cheeses.
Bowls, Beverage Pots, and Platters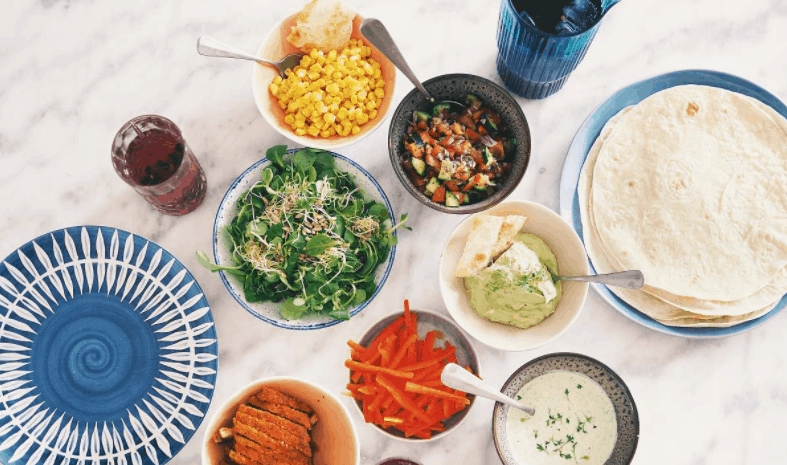 Serving bowls are made in narrow and deeper depths. They are used for nuts, salads vegetables, potatoes, fruits, rolls, rice, pasta, and creamed dishes. They are made of porcelain, ceramic, and other materials. Small bowls are used for dips, candy, nuts, and dried fruits.
Oval platters large and small are used to serve sliced meat, chicken, other meats, and fish. Often food served on platters is cut or sliced to make it easier to serve and eat.
Dishware or platters are made of ceramic, porcelain, bone china, stoneware,  and earthenware. Platters can be 24 inches and have a chicken or roast with potatoes and vegetables served on it. A 16-inch platter can serve hot and cold meats, fish, or poultry.
The 14-inch platter often is used for fish, molds, sliced fruit, and vegetables. Some are used for condiments and relishes.
Beverage pots are used to serve tea, coffee, hot chocolate in restaurants and catered events. Coffee beverage pots are often hard plastic with thermal insulation where hot brewed coffee is poured and brought to large tables at restaurants and banquets.
Many have push-button tops to dispense hot coffee or hot water for tea. They often stay hot for several hours. They come in white, black, and other colors. Some of these pots are made of metal too
Small teapots to serve hot tea to customers are often metal and the tea bag or tea is prepared in them. They keep the tea or water hot so the customers can have more than one cup of tea. They have gooseneck spouts to pour the tea or water and curved handles. Some teapots in upscale restaurants are made of ceramic or china.
Demitasse pots are used for specialty coffee drinks like espresso, cappuccinos, and Turkish coffee. It is a smaller metal pot often that often holds two or three ounces of coffee. It is used in restaurants and coffee shops.
Salt and Pepper Shakers, Turneens, Gravy Boats, and  Trays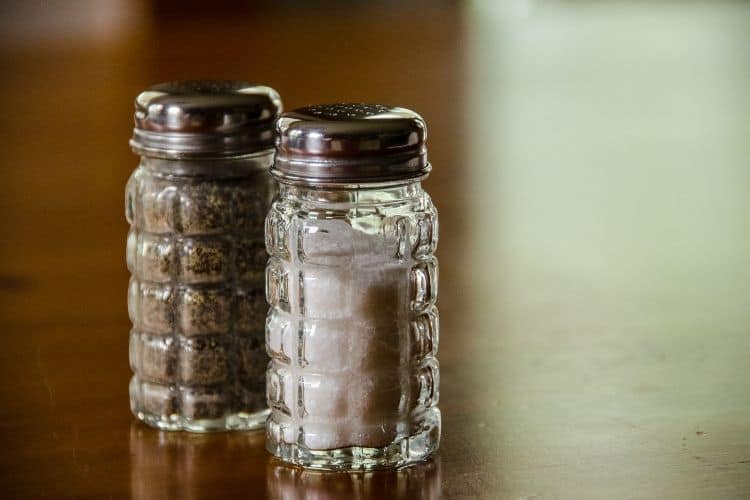 Salt and Pepper shakers are often made of glass with metal tops for restaurants and other food service establishments. Most tables and condiment stations will have salt and pepper shakers for customers to use. Salt and pepper shakers are made of stainless steel, glass, wood, acrylic, china, or porcelain. Often the lids of the shaker have small holes for the salt and pepper to come out.
Pepper shakers have larger holes because the grains are larger. Many restaurants use pepper mills that grind the peppercorns for the customer. Sometimes the wait staff will grind pepper for customers for salads and entrees. Peppermills are made of wood, stainless steel, glass, and other materials.
Sauce and Gravy Boats are often made of metal and have an open boat shape with a spout for pouring gravy or sauces on food. They are made of metal or ceramic and are used for salad dressings, gravies, and sauces. Tureens are covered bowls used to hold soup, stews, and sometimes punch. They are usually made of porcelain or ceramic. It can hold up to 2 quarts or more. It is used on buffet-style dining and catered events.
Serving trays are used in restaurants, cafeterias, and healthcare facilities. They come in many sizes and shapes made of wood, plastic, and metal. Wait staff carries salads, soups, main entrees, and dessert to the table using them. A dessert tray may show a variety of desserts for customers to order.
Cheeseboards and serving boards are often used to serve cheese, bread, or fruit in some venues. They have a sharp knife where customers can cut the bread, cheese, or fruit and put it on a plate. They are often used in wineries and upscale restaurants.
What to Look for in Flatware and Serveware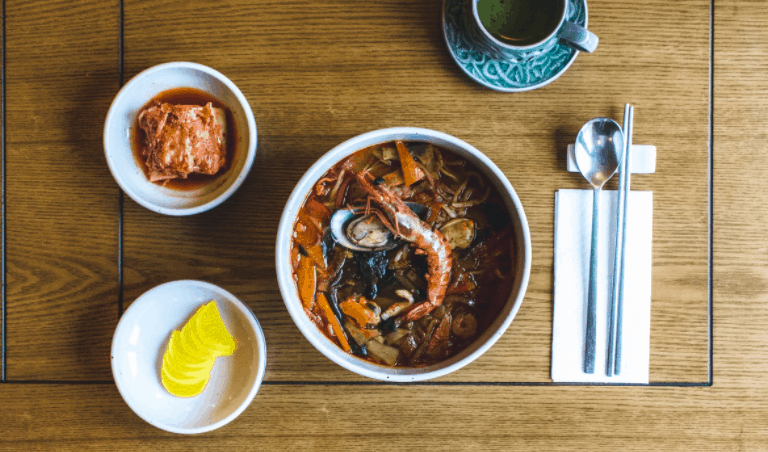 When you choose flatware choose a pattern that meets the theme of your establishment They are made from stainless steel, nickel, and chrome.  Medium weight is more popular in commercial restaurants.
Opt for extra flatware that fits what your foodservice business serves steak knives and forks for a steakhouse or fish forks and knives for seafood venues. Quality flatware is dishwasher safe and does not rust.  Many restaurants opt for heavy or extra heavy flatware because it is considered better quality.
Serveware is designed to help your waitstaff serve food to customers. Look for durable attractive serveware that can be photographed. Popular materials are ceramic, porcelain, and stoneware because  is more expensive.
A basic set of serveware includes a large and small oval platter, deep bowl, shallow bowls, sauceboat, small and large pitcher, beverage pot, creamer, and sugar bowl. Make a list of what you think your servers will need to serve customers and look for these items in a set and individually.
Talk with your restaurant foodservice supplier to find the best serveware for your business that fits your budget and needs.
Recommended Brands for Flatware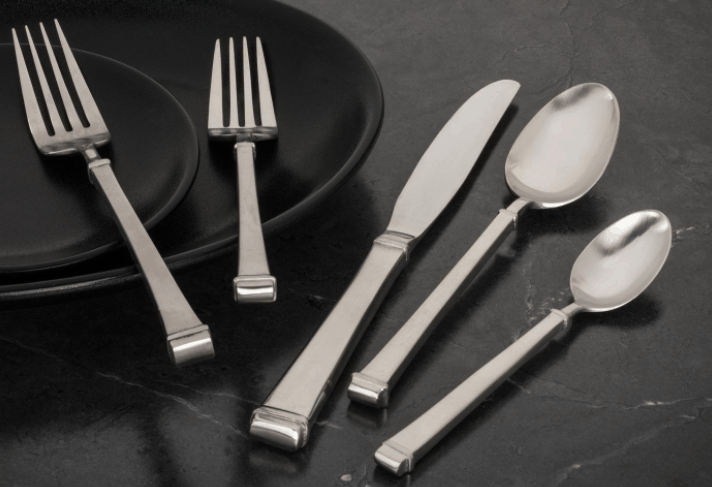 Most restaurant and food service establishments use stainless steel flatware. It is either medium or heavy in weight. It is graded by the amount of chromium and nickel found in the metal.
Chromium makes the stainless steel hard and nickel keeps it from corrosion. The least expensive is 420 stainless steel flatware. It has 13 percent chromium and 0% nickel and shows scratches more than expensive brands and provides less protection from rusting.
80/10 Stainless Steel flatware has 18% chromium and 0% nickel in the metal. This has higher protection from corrosion and none from dings and rust. It has a high shine and is used for everyday casual restaurants and fast food. 18/8 Stainless steel flatware has 18% chromium and 8% nickel and has good shine and lasts longer.
This is the best quality flatware for stainless steel with a high shine and strong durable construction. Well-known companies that sell quality flatware to restaurants and foodservice businesses and restaurant suppliers are Walco, World Tableware, Vollrath, Winco, and Oneida.
They have different patterns and styles and your local restaurant supplier can help you select and order the right flatware for your restaurant or foods service business. Many businesses used these brands of flatware in their establishments. They have been around for many years selling flatware.
Recommended for Serveware
The same companies mentioned above that sell flatware also sell serveware too. Serveware is utensils used for serving spoons, forks, and knives, and dishware platters, bowls, pots, pitchers, tureens, salt and pepper shakers, and other items used to serve customers.
World Tableware, Vollrath, Oneida, Winco, American Metalcraft, and Tablecraft are all good companies to purchase serveware for wait staff and customers to use. They have products for restaurants, fast food, cafeterias, cafe, coffee shops, and foodservice businesses. All these companies have been selling serveware to restaurants for many years.
FAQs
Question: Where do You Buy Quality Restaurant Flatware and Serveware?
Answer: Most states have local restaurant supply and foodservice companies that sell flatware and serveware to local businesses. Many restaurant supply companies sell online and it can be delivered to any state or country.
Check online for local restaurant suppliers or online for professional restaurant supplier websites that sell flatware and serveware.
Question: What are Good Companies to Buy Flatware and Serveware from?
Answer: Established companies that have been around for many years and sell to restaurants are the best place to buy flatware and serveware.
Many restaurant suppliers use World Tableware, Vollrath, Oneida Winco,  American Metalcraft, and Tablecraft. Check with other restaurants in your business and get a recommendation or ask your local restaurant supply business.
Question: What is the Best Quality Stainless Steel Flatware?
Answer: Stainless steel flatware that is called 18/10 made of 18% chromium and 10% nickel. It makes it very durable with a high shine. When estimating how much flatware you need for your venue count the number of tables you have and the number of place settings you will need per table.
Question: What is the Best Serveware Made Of?
Answer: Many restaurants use china or porcelain serveware and porcelain has a more classy look so it is used in many upscale restaurants. Some serveware is made from wood, metal, and glass. These are the most commonly used in restaurants.
Conclusion
Flatware and serveware are important to restaurants and food service businesses. It is used over and over again to feed customers. Finding quality flatware and serveware involves doing some research on restaurant suppliers. You might find local businesses in your city or town that sell restaurant supplies to food service businesses.
A local restaurant supply company can deliver supplies to your establishment. Many restaurant supply companies sell online and you can order supplies online and have them delivered to you. Finding a reputable local supplier or company online is the best way to find quality flatware and serveware.