Latest posts by Alice Smith
(see all)
The commercial kitchen in a restaurant is usually the heart of the operation, but the grill should be its engine. The grill is undeniably one of the most important pieces of equipment in the kitchen. It's the backbone of many meat and fish dishes that comes out of your kitchen and it can make or break the reputation and flavor of your food. That's why it's so important to get a high-quality commercial grill that will meet all the needs of the busy professional chefs.
But how do you know which are the best commercial grills for your type of restaurant?
This is where we come in! When it comes to purchasing a grill, there are many different types and styles available on the market and it's important to know what you're looking for in order to find the top quality. We've done our research and found the best grills on the market today – read on to find out more about each one and to see which one you should choose.
Grills and Their Uses
Commercial grills are the stovetops of the commercial kitchen. They are the main cooking method for a majority of the dishes prepared in the back-of-house, including sausages, burgers, chicken breasts marinated with barbecue sauce, and slices of Cypriot halloumi cheese. Juicy steaks are normally seasoned with salt and pepper before being grilled to perfection, and many other types of yummy delicacies will finish their cooking journey on the grill top.
In addition to grilling meats, you can also use your grill to fry items like vegetables, eggs, and create the perfect pancakes. The versatility of the grill is never-ending.
The Types of Grills
There are also many different types of commercial grills to suit a variety of different restaurant needs. This includes big gas or electric models with four to five burners, small tabletop portable ones that can cook for up to four people at a time, and huge induction griddles with the ability to handle peak service at very busy restaurants.
But throughout all these options, each type of commercial grill will fall under one of these three categories: the gas grill, the electric grill, and the charcoal grill. Each type offers its own benefits and could make a great choice for different kitchens depending on their specific needs.
Here are a few of the grill options available:
Countertop grills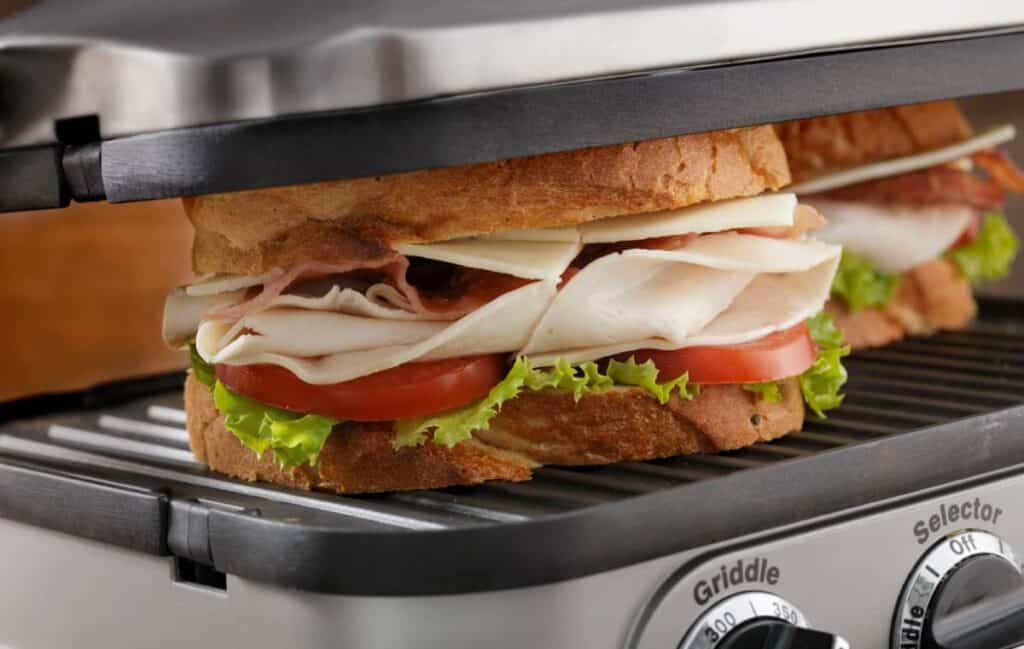 Countertop grills are the perfect option for a kitchen that doesn't have a lot of space. They can be easily stored away when not in use and are also one of the most affordable grills on the market. They're most suited for smaller commercial kitchens with just one cook at the helm.
Induction griddles
An induction griddle will make it easier than ever before to multitask your cooking duties – simply place pots or pans onto the surface while the heat source warms up underneath them, and voila! You're ready to start cooking all sorts of dishes simultaneously.
Gas Grills
Gas-powered models offer many benefits that the other options simply cannot provide. Gas grills will reach temperature extremely quickly and are great for busy restaurants that are frequently grilling. The high BTUs will produce the perfect sear on any cut of meat or vegetable in just a few minutes. Not only does this make it easy to cook quickly and efficiently, but it also cuts down the energy costs while helping you conserve money at the same time.
Electric Grills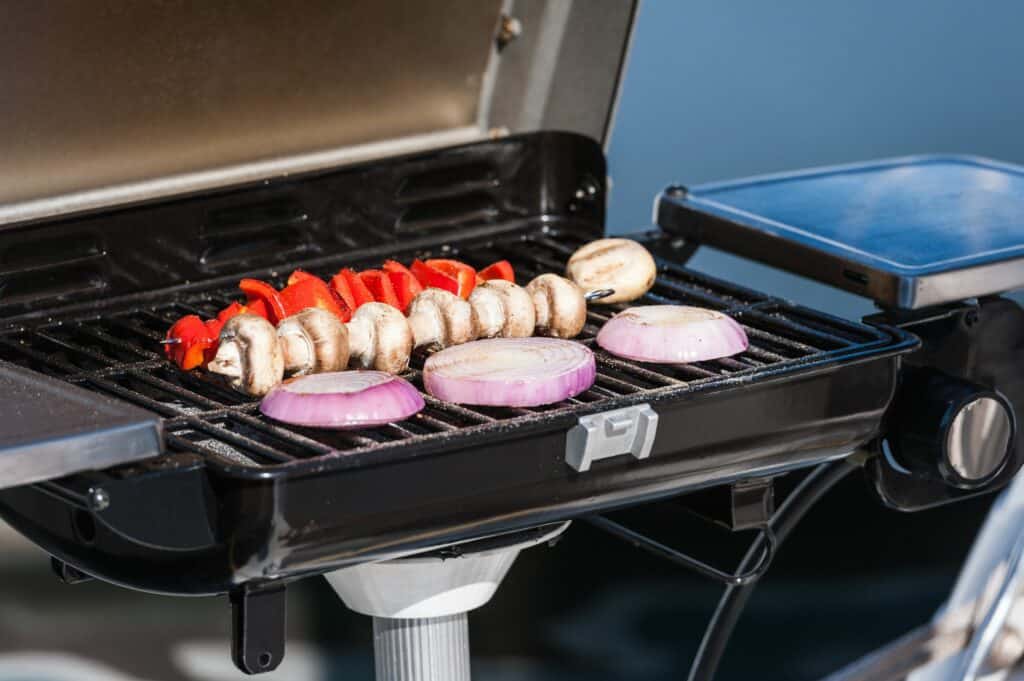 If your budget is tight and you want an affordable yet highly efficient commercial grill with strong heating capabilities, electric models might be the way to go. They're incredibly versatile because they usually offer variable heat levels, but they can take a lot longer to heat up than gas grills which give chefs less control. But, once they're hot, there's usually a setting that can work perfectly for what you need.
Charcoal Grills
If you're the kind of cook that prefers the taste and texture charcoal provides when grilling, a gas grill might not be the best option for you. But for that perfect smokey taste, try out one with an open flame instead! Charcoal grills will produce the perfect char on any cut of meat or vegetable and impart an authentic barbecue flavor to your dishes. Plus, they are inexpensive to run compared to electric models.
Drop-in Griddle
This is the perfect grill for the commercial kitchen that needs the ability to cook small batches of food at once. Drop-in griddle models allow chefs to drop lots of different items onto a grill at once. Then, they can cook some food items, whilst keeping the rest warm to the sides of the grill.
Teppanyaki Griddle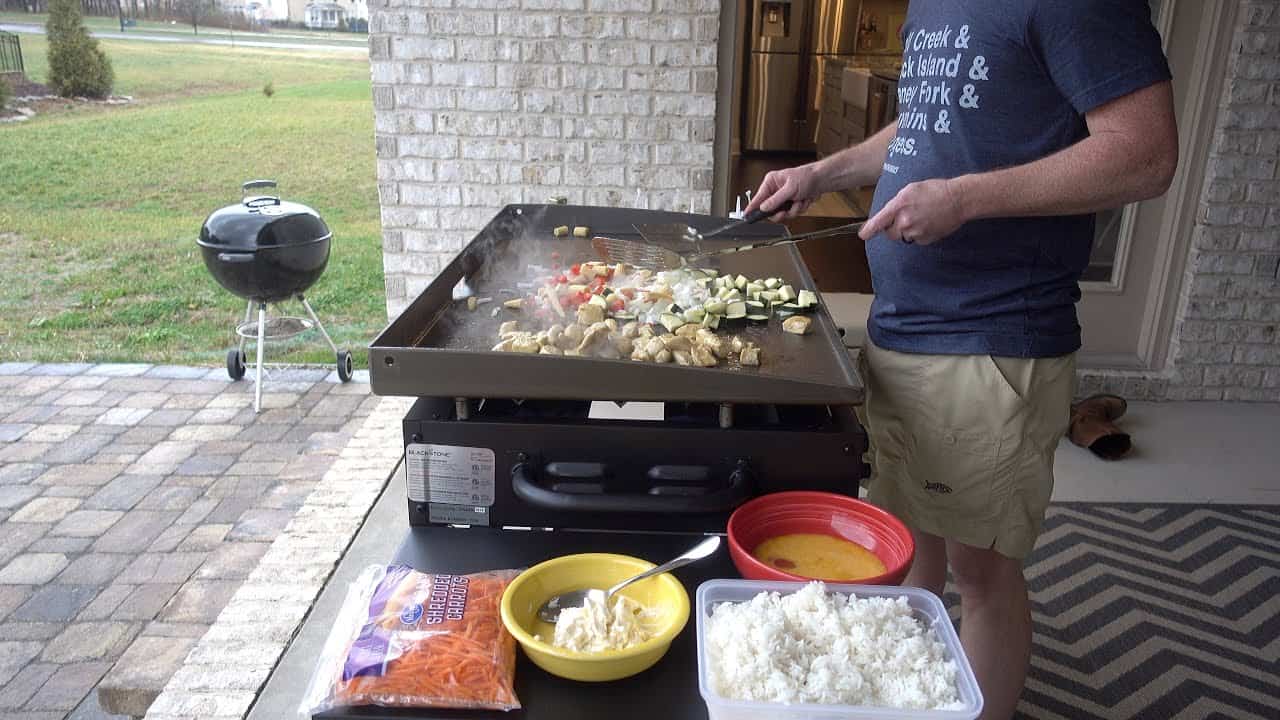 Teppanyaki griddles are a Japanese type of drop-in griddle. They are great for cooking teppanyaki dishes or serving buffet foods. They have a single electric coil on the underside that heats your food in one specific place so, like with the drop-in griddle, other foods can be kept warm around the outside of the plate. They can be installed as either standalone units or built-in options.
Griddle Pans
If you don't have a dedicated grill in your kitchen, but still want the perfect sear and griddle lines, investing in some high-quality griddle pans might just do the trick. Griddle pans sit on top of the regular hob – like a frying pan – and are perfect for smaller spaces. They're also completely portable.
Specialty Grills
Panini grills – Great for sandwich shops or cafes, a panini grill, or panini press, will give you the perfect toasted sandwich every time.
Tortilla grills – These grills are the perfect option for the commercial kitchen that needs a versatile appliance to cook up tortillas, quesadillas, or fajitas.
Hot dog grills – For hot dog stands or barbecue joints, this is the perfect option for delicious hot dog sausages.
What to look for when buying a commercial grill?
Whichever type of grill you're looking for, the most important thing to do before purchasing is to think about the specific needs your commercial kitchen has. Here are a few things to consider before buying a commercial grill:
Unit size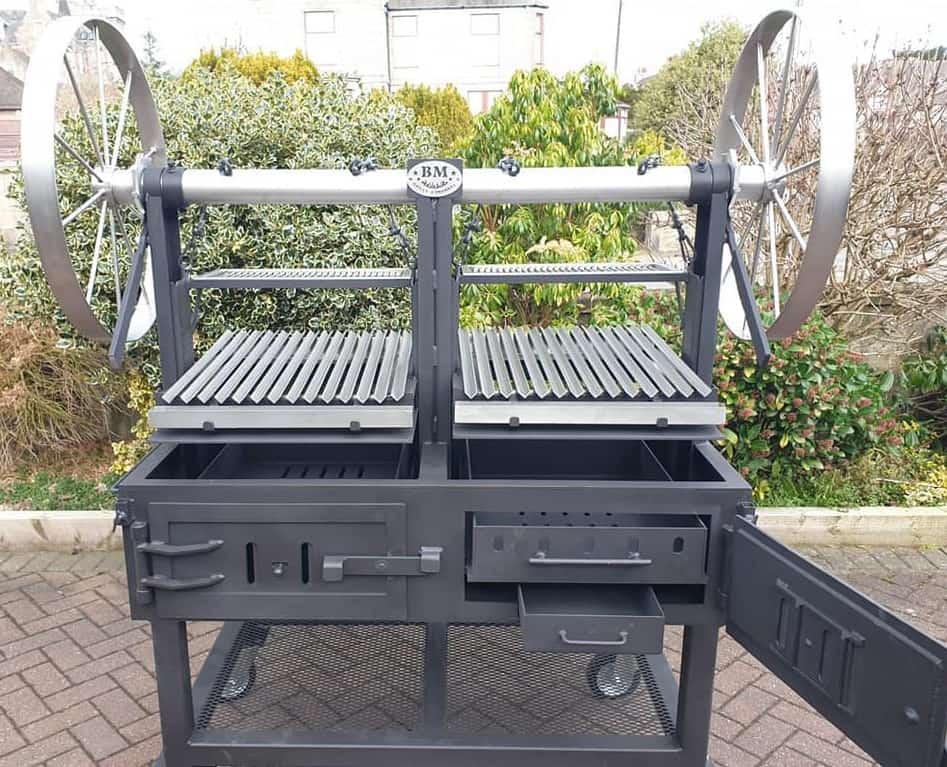 How big is your kitchen? And how big is the space you have available for a commercial grill?
Heat source
Some commercial grills can be electric or gas, while others are charcoal only. The heat source will determine the types of food you'll be able to grill on the unit, the amount of space it needs in your kitchen, whether it needs to be outside or inside, and many other factors that you'll need to think about.
Price
Don't forget about the price! Price should factor into every kitchen equipment decision because, ultimately, there's no point in shopping for something you can't afford. Make sure to consider every aspect of the price – some grills might cost less upfront but come with higher usage costs in the long run.
Ease of use
Is the unit easy to assemble, service, and clean? Does it require any special instructions or knowledge about grilling before you can get started with using it? Will you or your staff members be required to undergo special training before they are able to successfully operate it?
Durability
Will your commercial grill last for a long time without needing expensive repairs or maintenance from the manufacturer? Consider what material the grill is made from as well as how sturdy it's constructed before you buy.
Energy consumption
Is the grill the most energy-efficient product on the market? Whether it's gas or electric will play a huge part here, but the best commercial grills will have the power to cook your food quickly and efficiently without adding huge costs on the back end.
Grilling space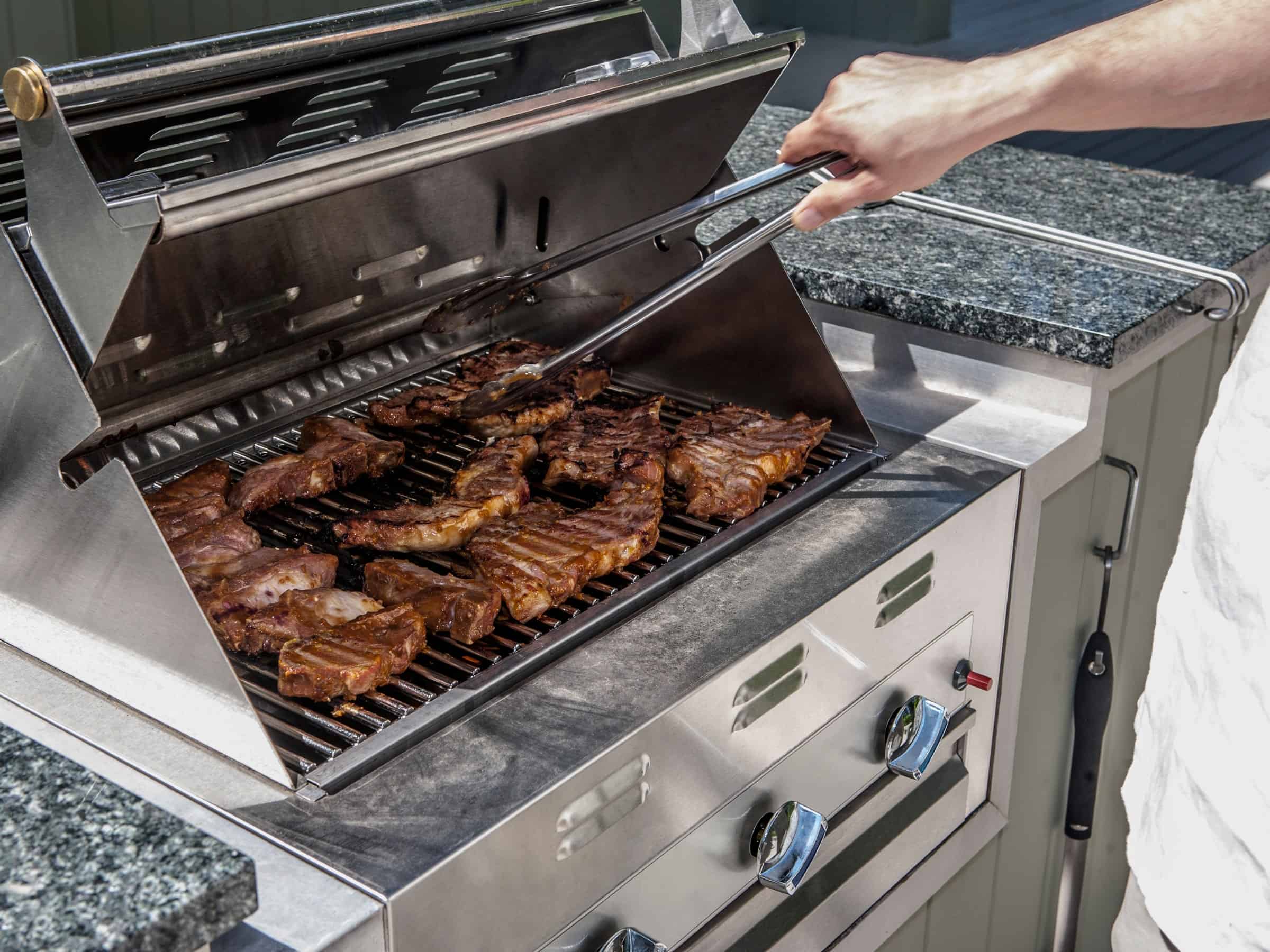 As well as the overall space the unit will take up in your kitchen, you'll also need to consider how much room you'll have on the grill itself to cook food. How often will you need to use your grill on average? Will there be enough room to keep up with demand during a busy service?
Features
Do you want a grill with any special features? Some come as a 3-in-one model with a flat top, ridged-top, and a chargrill, some are easy to clean, and others also have an oven built underneath. Think about whether you want anything special before you make a purchase.
Ease of Cleaning
Cleaning a grill shouldn't be a lot of hard work – the best commercial grills will be easy to clean and maintain. Stainless steel models, in particular, are the easiest of all the materials because they can easily withstand high temperatures without deteriorating or losing their conductivity.
Warranty
Along with the price and durability of the unit you're considering, a warranty should also factor into your decision. You'll want the commercial grill to last for as long as possible, so make sure the warranty will cover the unit for a while to come if it starts showing signs of wear and tear.
What are the Best Grills for Commercial Kitchens?
So, now that we've had a look at all the factors you'll need to think about before buying the best commercial grill for your kitchen, let's talk about the types of grills that you could buy.
Here are a few of our top recommendations: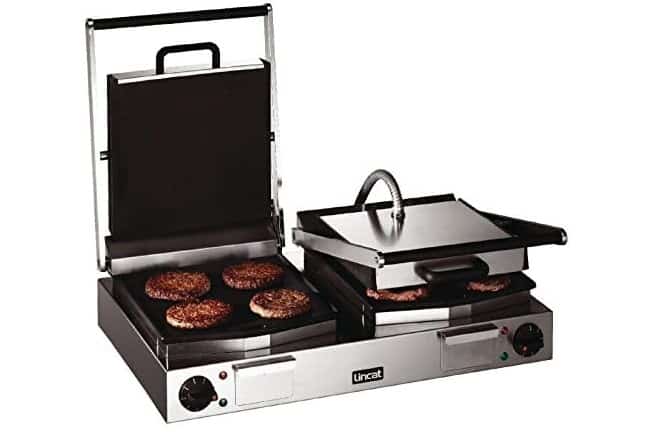 If you're looking for the best way to make bacon rolls, paninis, or other grilled foods look professional and taste delicious, you won't need to look any further than this contact grill by Lincat. The double grill allows for the simultaneous cooking of many different items and is most ideally suited for busy restaurants. Smaller establishments can also make use of single versions of this popular commercial kitchen appliance.
This commercial grill has simple dial controls that make it exceptionally easy to use, and each side is independently controlled so you can switch one side off if you no longer need it. The cast-iron cooking plates are long-lasting, ensure food is cooked consistently all over, and it will simply wipe clean after a busy shift. Plus, one of the best qualities about this grill, is that you can cook from frozen without the grill losing heat.
Pros
Double sides grill for busy professionals
Independently controlled sides
Easy to clean
Suitable for cooking from frozen
Cons
Bulky
Both sides have smooth plates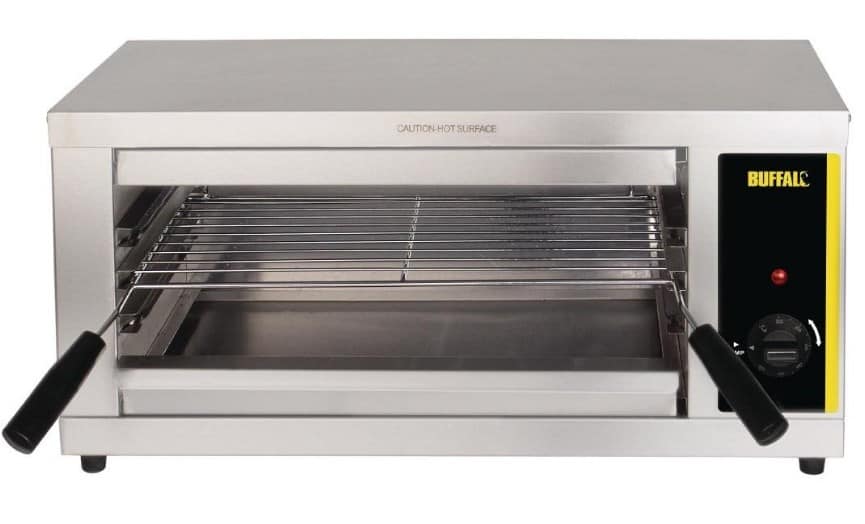 The Salamander Grill from Buffalo is an excellent choice in any commercial setting. Whether you need to melt cheese on homemade burgers or toast a panini for lunch service, this grill will satisfy your needs. It features a total of 3 shelves, so it has plenty of room for busy restaurants and smaller cafes alike. It also has variable heat controls for perfect cooking every time.
This grill has a built-in waste collection tray, removable upper and lower splash guards, and is able to be cleaned easily. If you have limited time and space, this is perfect for you. Plus, stainless steel will last a long time and stand up to frequent use in a bustling commercial setting.
Pros
3 shelves give plenty of cooking room
Variable heat controls
Built-in waste collection tray
Removable splash guards
Cons
Fixed, so not suitable for portable kitchens
Some accessories cost extra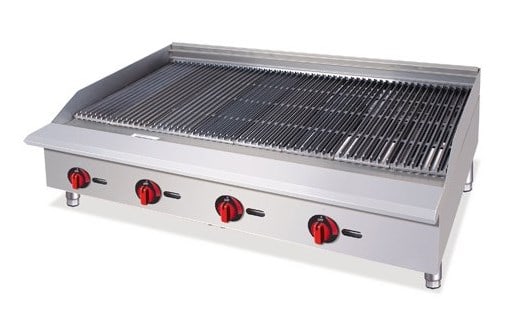 This charbroiler by Central Restaurant has U-style, stainless steel burners with flames every 6 inches on charbroiler grates. It also comes with temperature controls every 12 inches. One of the many things that make this grill stand out is its ability to give chefs more control over how their meat is cooked.
The grill has reversible racks made of cast iron, and a backsplash and side splash will help to keep other parts of your kitchen clean. All of the grates, racks, and radiants can be easily removed for quick and thorough cleaning. It has a greased pan that's removable, and the adjustable stainless steel legs make it both sturdy and stable.
Pros
U-style stainless steel burners
Flames every 6 inches
Temperature controls
Backsplash, side splash, and removable grease pan for easy cleaning
Cons
Heavy and large – may not be suitable for small spaces
Lincat Silverlink 600 Steel Half Ribbed Gas Griddle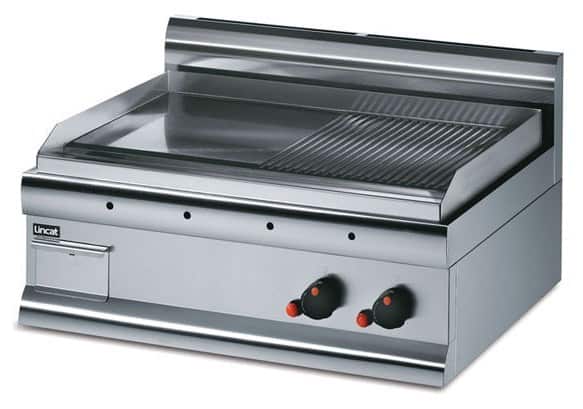 For a powerful countertop griddle that pulls its weight, this griddle from Lincat is a perfect choice. The half-ribbed design is ideal for cooking everything from juicy steaks to the perfect pancakes, and you'll be able to present beautiful food with a flat or chargrill-effect finish. With a solid 12mm thickness, the grill will distribute the heat effortlessly throughout the food – this also helps to cook food quicker.
The heat settings have both a high and a low option, which you can adjust depending on the dish, and the heat zones are independently controlled, making it easy to cater to everyone during busy service. There's also a flame failure device for extra safety.
When it comes to cleaning, the grill makes it easy. The fully-welded plates are created for eliminating dirt traps while the fat drainage channel keeps surfaces clean and grease-free. There's an easy-empty fat collection drawer that is removable for simple cleaning.
Pros
The half-ribbed design gives you cooking flexibility
Long-lasting 12mm thick grill plates
Adjustable heat settings
Easy to clean
Cons
Blue Seal Evolution Griddle With Refrigerated Base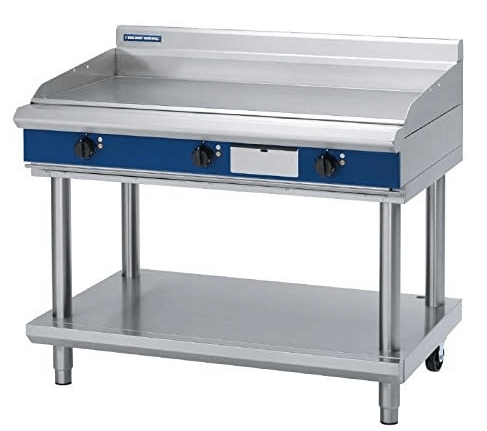 For an innovative design that's incredibly useful in a commercial kitchen, this griddle from Blue Seal is great for dedicated grill chefs. It features a convenient gastronorm compatible refrigerated base, meaning chefs can easily stock up on meat and other ingredients while they're busy cooking.
Aside from being a serious kitchen time-saver, it's also durable and capable of handling mass cooking use with ease. The grill is 900mm wide and has a 20mm thick griddle plate made from sturdy, stainless, top weld sealed steel. It also features heavy-duty reinforced control knobs, a handy push-button piezo ignition, and a powerful 23kW thermostatic burner.
If that wasn't enough, it also has easy-clean features. The stainless steel grease drawer is removable for when it needs a scrub, and the entire flat top plate is simple enough to wipe down after use. It also has adjustable front legs and rear rollers for increased portability.
Pros
Under-grill fridge for time-saving cooking
20mm thick stainless steel griddle plate
Push-button piezo ignition
Cons
Expensive
900mm might be too small for some kitchens
Falcon Dominator Plus 400mm Wide Ribbed Fixed Gas Griddle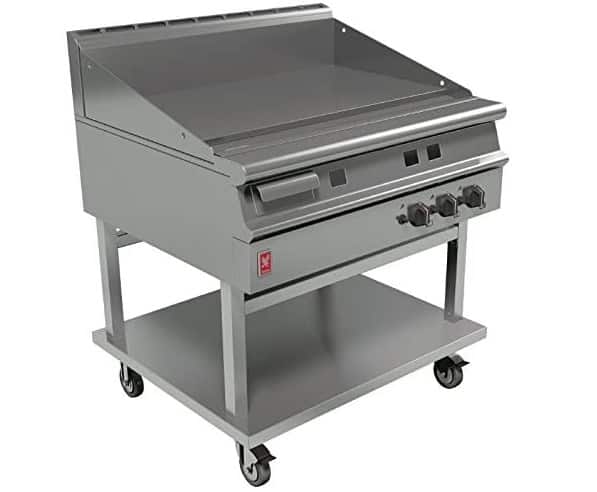 This powerful ribbed grill by Falcon will bring versatility, functionality, and beautiful chargrill lines to your kitchen. Featuring a ribbed, 18mm-thick steel plate, the grill offers a handy cooking surface that can be used to cook meat dishes, fish, and chunky vegetables. The ribbed design ensures constant cooking and even distribution of heat, so you cook up to ten times faster.
The grill's temperature range is between 140°C to 300°C – great for cooking a wide range of food – and the piezo ignition and thermostatically-controlled burner are exceptionally easy to use. It comes with a fixed stand, adjustable leg height, and a fulls surround that protects surround food, appliances, and equipment from splash.
Pros
18mm thick steel plate
Versatile 140°C to 300°C temperature range
Powerful, thermostatically controlled burner
Cons
Requires hardwiring to mains
Imperial ITY-24 Teppan-Yaki Gas Griddle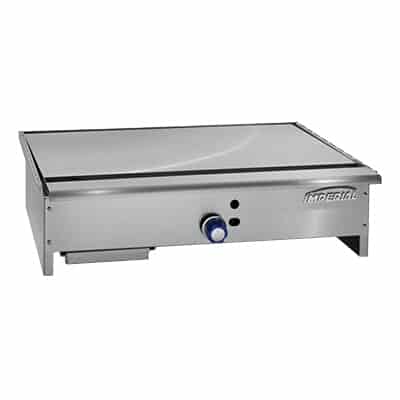 For delicious Japanese cuisine, this teppanyaki grill is a perfect choice. The thick 19mm griddle plates are made from high-quality stainless steel that will allow you to cook up the very best oriental dishes. The grill features one 9kw round burner that creates a "hot spot" in the center of the griddle plate. The power of that burner can then be adjusted with the two-stage thermostatic knob.
Other features include a deep, 4-inch wide stainless steel grease gutter, which collects fat and helps keep the plate clean. This is also removable for easy cleaning.
Pros
19mm stainless steel griddle plates
9kw round burner
Wide, removable grease gutter
Cons
The Major Differences Between, Gas, Electric, and Chargrills
The main differences between gas, electric, and chargrills are the fuels they use, the speed the heat is applied to the cooking surface, and how the food cooks.
Gas grills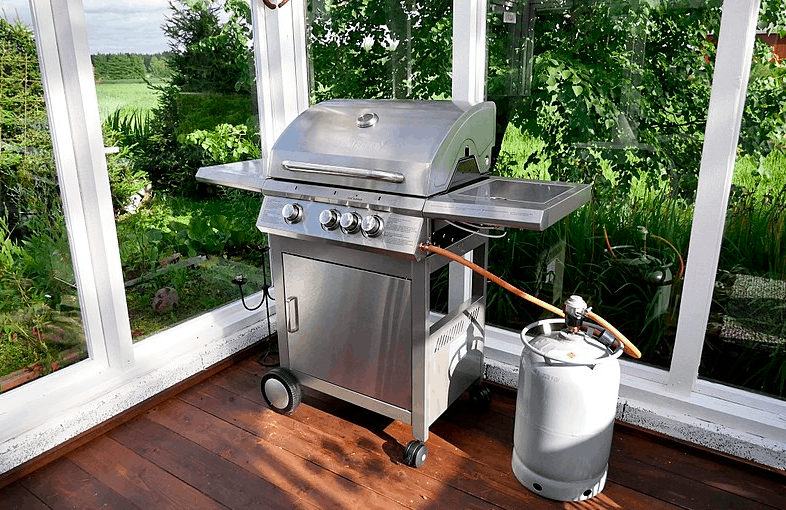 A gas grill uses natural, gas-powered burners or propane tanks with a valve at the bottom of it which heats up the grills directly on top. This means when you turn on your gas grill the flame instantly lights up in all zones simultaneously, or independently if they are independently controlled.
On a standard grill, the center burner is the hottest for searing meat, the two side burners are for lower temperature dishes like vegetables and seafood. There's sometimes also one rear burner that does not have a grate over it that can be used for warming something quickly.
A chef has more control over their temperatures with a gas grill and gas will both heat up and cool down more quickly.
Advantages:
The chef has more control over the temperature
The food cooks faster than with an electric grill
The grill reaches temperature faster
Don't reach as high a temperature as chargrills so are great for foods that need a longer cooking time
Disadvantages:
Gas grills can use a lot of energy
Gas grills can be more expensive than electric or chargrills
Electric grills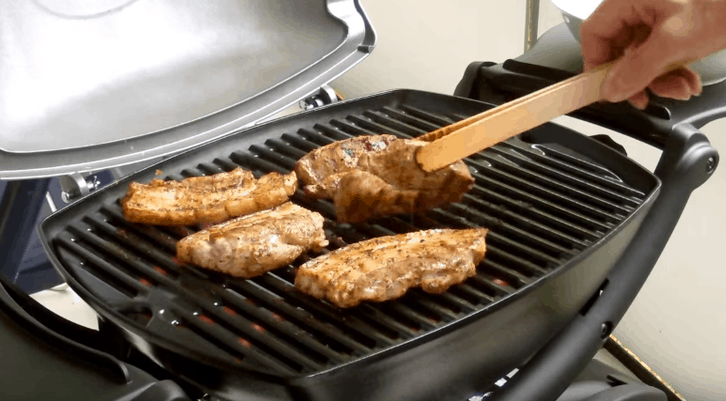 An electric grill heats the food using heating coils that are usually at the top of the cooking surface. These coils take a while to heat up and, once they start getting hotter, the temperature can't be adjusted or lowered easily.
However, electric grills are often more energy-efficient than gas grills, and they will often cook the food more evenly because the heat is more spread out, unlike a gas flame. For health-conscious customers, an electric grill will also produce healthier dishes because they need less fat to cook food effectively.
Advantages:
The food cooks more evenly than with a gas grill because the heat is applied at the top of the cooking surface
They use less often energy than gas grills
Healthier than other grill types
Safer than other grill types
Disadvantages:
Take longer to heat up
Chefs have less control over the temperature
Chargrills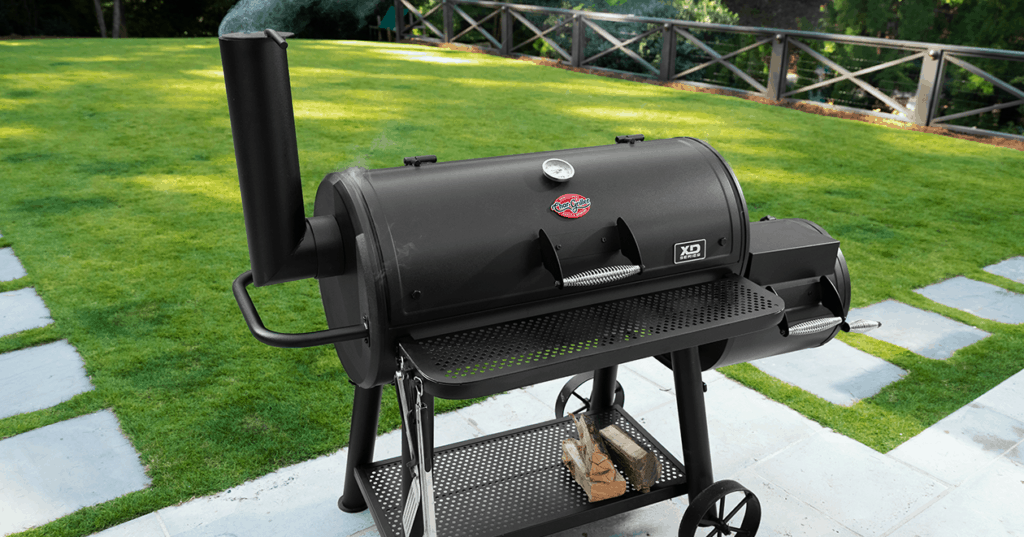 The chargrill often uses a combination of gas burners underneath and coals to produce a flame. Once again, it takes quite some time for these plates to get heated up so chefs will need to be patient. It will also take longer for the grills to regain heat after a dip in temperature, which could seriously slow down busy service.
Nonetheless, you just can't beat the delicious smokey barbecue flavor that a proper chargrill produces. Chargrills are also great for both outdoor and indoor use because they don't need to be plugged into anything. So if you're going for authentic flavors in your kitchen or have an outdoor barbecue and a chargrill will be perfect.
Advantages:
The chargrill uses the gas flame to cook the food which cooks the meat quickly and evenly
Sear your steak over the open fire for an authentic experience
A chargrill will give a distinct, smokey barbecue flavor to food
Disadvantages:
Can take a while for the flame to catch
There's a higher fire hazard risk with a chargrill
Commercial grill safety tips
No matter what type of commercial grill you use, you always need to be extra careful and follow health and safety guidelines carefully.
Here are a few safety tips for each type of grill:
When using a gas grill the key safety point is to always wear protective gloves and an oven mitt, usually the the kind that has the heat resistance of 600 degrees Fahrenheit. This way you can use your hands without any risks from the high heat or fire. When cooking with gas also make sure not to leave food unattended; if it's on the stove for too long then there could be a chance of accidental combustion when handling hot foods.
Electric griddles are slightly less dangerous as they don't have an open flame, but they need constant supervision due to the fact that there will always be some form of electrical current running through them. Use caution when touching electric surfaces, even when they are not turned on because electric grills can take a while to cool down.
Chargrills, like gas grills, use an open flame, so the heat of the grill itself because can easily cause burns if it's too hot. Make sure your hands and clothes are not close to the grate when opening or closing the lid, wear oven gloves for handling high-temperature items like griddles plates, make sure there is always enough fuel in the tank before use.
Commercial Grill Best Use Tips
Of course, when it comes to cooking the food, there are certain grilling methods that will get you better results. Here are a few top tips for getting the best out of your commercial grill:
For the best chargrill cooking performance, make sure the grill surface is clean and use the right type of fuel.
A gas grill is great for searing meat before finishing it off with the flavor from the top by using a charcoal cooking element.
An electric grill is the best for cooking larger cuts of meat or if you're grilling with a small group. It also won't reach as high a temperature, so is good for cooking things that need to be on the heat loner.
A chargrill can cook the fastest out of the three types but be sure not to rush the process and ensure food is cooked on the inside as well as the outside.
An electric griddle plate can be used to cook a variety of meats like fish, pork, beef and more once you know what kind of heat settings are appropriate for each one.
If you're using a grill with an attached oven, the oven can be a great place to keep food warm before you serve it. Just be sure to keep it on a very low heat so you don't dry out or overcook the food.
FAQs
Question: What is a commercial grill used for?
Answer: Commercial grills are the best for cooking food and the type you should be looking at if you're in the restaurant or catering business.
Question: What is the difference between a gas grill and an electric grill?
Answer: The biggest difference would be how long the cooking process takes. A gas grill cooks the fastest of the two, so it's not the best option if you're looking to cook the meat a little more thoroughly. An electric griddle plate is better at larger cuts and slower-cooking meats like fish because the heat is more evenly distributed the whole way through the meat.
Question: What are the different types of commercial grills?
Answer: There are three main types: gas, electric and chargrills. For the best results, you'll need to keep your cooking technique in mind when making a purchase because each type holds up better under certain conditions than others do.
Question: What is the difference between a grill and a griddle?
Answer: A grill cooks the food by the heat underneath the grates while a griddle plate is placed directly on top. A grill tends to cook quicker, whilst a griddle will heat more evenly.
Question: Can you use a commercial grill outside?
Answer: Yes, you can usually use gas and charcoal griddles outside. You will also be able to use electric ones if they are portable, not connected to the mains, and you have an outside socket. You'll also need the right outdoor cooking equipment for a grill if you decide to take it outside.
Question: What should I look out for when buying a commercial griddle?
Answer: The most important to look for when buying a grill is whether it's gas, electric, or a chargrill. You'll also want to check the size and weight so you can decide what makes the most sense for your needs. Griddles come in a variety of sizes, so it's important to make it work depending on what space you have.
Question: What can you cook on a commercial griddle?
Answer: There are a variety of things you can cook on the grill: fish, pork, beef, chicken, burgers, sausages, vegetables, and more. You may need to do some research first because different types of griddle plates work with different types of food.
Overall…
And that's it! We hope you find these tips helpful in your search for the perfect grill. Buying a grill can be a big kitchen decision, so it's not one to rush into lightly. Before you buy, remember to think about the most common cooking technique you use in your commercial kitchen, and what kind of food you'll be cooking on it. We hope that this guide has been helpful and we wish you all the grilling success in the future!