Latest posts by Sarah Caldwell
(see all)
If you're thinking about getting into the restaurant industry (or maybe you already are and want to update your kitchen), there are a myriad of things to consider when first starting out.
From designing the dining area to building out the kitchen, the details can really mount up. But of course, the most important part of any restaurant and the key starting point is the kitchen; it truly is where all the magic happens.
No matter the menu focus, there is certain equipment that is sought out by many chefs, from fine dining to basic bar food. One such piece of equipment is the fryer, and many kitchens are outfitted with one of two configurations: a countertop deep fat fryer or a floor (i.e. standalone) deep fat fryer like the Frymaster GF 40 Gas Fryer.
Let's face it, people love french fries and onion rings, a fryer can go a long way for customer satisfaction.  Fryers come in a variety of sizes, from a single unit to multi-unit frying pots, and anywhere from 10 to 130 lb oil capacities. They can also be fueled by either electricity or natural gas.
The frypots have different design styles as well, either open-pot or tube-pot. With so many variables, it can be daunting to sift through and determine which fryer will best suit your restaurant needs.
Whether you're looking for a large commercial fryer or a small fryer suitable for a mobile kitchen, we've compiled a list of some of the commonly seen fryers, like the Frymaster GF 40 Gas Fryer, that you can use to learn what will best help get you cooking up a storm.
Countertop Fryer vs Floor Fryer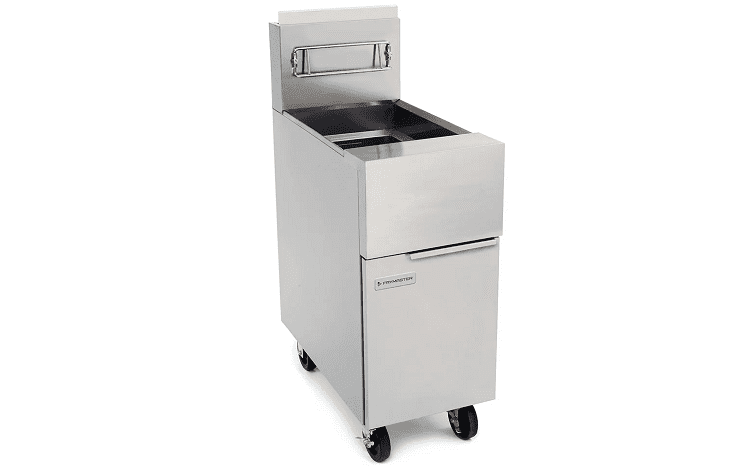 The way that deep fat fryer capacity is often measured is by fry output per hour. The oil capacity should more or less be doubled in output per hour. For example, a fryer with a 10-lb oil capacity should be able to put out 20 lbs of fried food per hour.
Countertop fryers typically have one or two fry units with an oil capacity of 10 to 30 lbs whereas floor fryers have one to multiple fry units with an oil capacity range of 35 to 130 lbs. So, the amount of food you are intending to fry will weigh-in heavily here as to whether you need a countertop or floor fryer.
Natural Gas vs Electricity
Natural gas is most commonly used with floor fryers while countertop fryers almost always use electricity. Natural gas is less expensive and can reach higher temperatures fast making it an optimal choice for large-capacity fryers.
Most commercial kitchens already have natural gas lines installed making setup quick and easy too. Electricity is more expensive, but is more efficient in ways and found to have less of a carbon foot-print, ideal for smaller operations and mobile kitchens. 
Tube-pot vs Open-pot
Commercial tube-pot fryers are built with the heat source inside a series of tubes that are located just slightly above the bottom of the pot.
This gap between the tubes and the bottom of the pot creates a 'cool zone' where food debris can fall instead of burning and ruining the oil, overall allowing the oil to last longer. Tube-pot fryers are known to be more difficult to clean, but ideal for heavily battered food.
With open-pot fryers the heat source is located outside the pot, directly heating the oil from the outside. In this case, there is a limited cool zone, which actually makes it easier to clean, but can scorch the oil and food debris at the same time.
Open-pot fryers are best used for lightly battered foods that don't break off as much like tempura or funnel cakes. 
The Frymaster GF40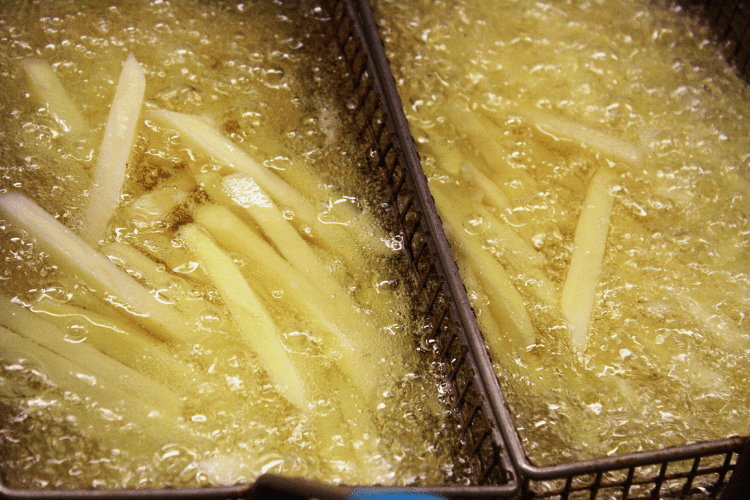 The Frymaster company was founded in 1935 when "Company founder, P.F. Ratcliff, built the very first Frymaster fryer around the advanced principles of the open frypot and the master jet burner", according to the company website.
Since then, the company has grown and continued to put emphasis on advancement in efficiency, space-saving, and filtration innovation.
Their Oil Conserving Fryers come in at a 30-lb capacity but offer a production output of a 50-lb fryer using 40% less oil. The High Efficiency Fryers focus on state-of-the-art technology to extend energy and cost savings for customers. The cold zone in these is widened to keep sediment from falling and spoiling the oil, also extending the life of the oil.
Finally, the Economy Fryers focus on high-production with fast heat recovery and low cost specifically targeting high-volume kitchens. For this reason, it's no surprise that the Frymaster GF40 is a popular choice in many kitchens. Other Economy models include the Decathlon Gas Fryer, the Super Runner Gas Fryer, and the PowerRunner Gas Fryer.
Online restaurant supply companies such as Katom Restaurant Supply and Webstaurant Store feature Frymaster brand fryers along with other fryer manufacturers, often with free shipping included. Prices vary widely but you can expect to pay anywhere from $1000 to $9000 for a commercial fryer depending on specialty functions and features. All things considered, the Frymaster GF 40 is a sizzling deal.
Features
A master jet burner system that brings 122,000 BTU. It has the power to make any frozen snack delicious and ready to serve.

Open frypot design with a master jet system also provides even heat distribution so snacks are evenly fried all around.

Made of stainless steel, it's perfect for a busy kitchen as it can stand up to the wear and tear of the daily grind. 

Frypots are 50 lb fat capacity to keep up with a fast-paced restaurant or bar any night of the week. 

The fry tank contains a cold zone which makes cleaning much faster and more efficient by collecting bits and pieces of crumb and batter and allowing them to sink to the bottom for easy access.
Pros
Comes with two wire baskets making it possible to fry different types of food at the same time

Floor model so stands upright, and small design means it doesn't take up much space

Operates on natural gas and can reach higher temperatures quickly

Equipped with adjustable operating thermostat to quickly and accurately detect temperature changes and activate a burner response

Equipped with high-limit thermostat which prevents fryer from overheating to the flash point
Cons
At $2,800 the Frymaster GF40 is more expensive than many competitors

Although gas is good for temperature control it is not as efficient as electric
Alternative to Consider: Avantco FF400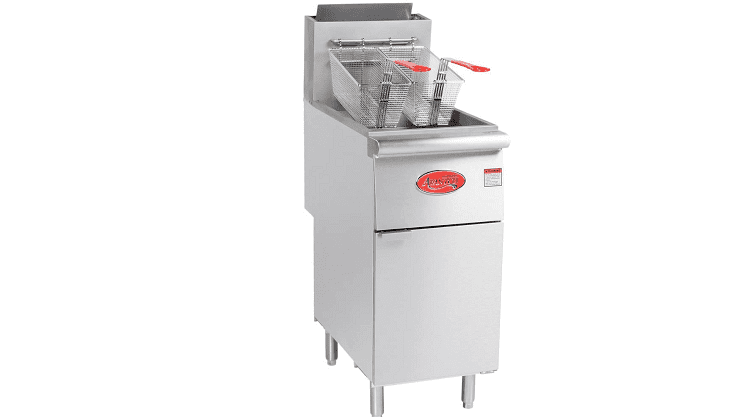 Like the Frymaster GF40 the Avantco FF400 fryer has a 50 lb oil capacity, comes with two fry baskets, and runs on natural gas. Unlike the GF 40, this fryer has a tube-pot burner style and is only 120,000 BTU. However, the Avantco FF400 is less than half the price around $1,100.
Review Vulcan ER Series 50 lb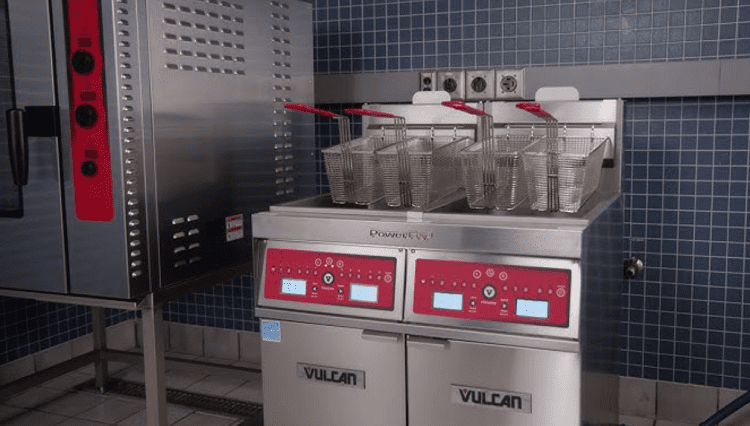 Vulcan dates back to Louisville, Kentucky in 1865, and today, 150 years later, is recognized for its top-quality energy-efficient equipment. The Vulcan ER series 50 lb is one such example of the company's equipment that boasts top-of-the-line performance at a fraction of the energy costs.
Features
Unlike conventional fryer cooking elements, the Vulcan ER series 50 lb is designed with ribbon-style heating elements that have more surface area and can deliver more than 85% cooking efficiency

Run completely on electricity minimizing restaurant operational costs

Multiple fat melt modes for fast heat recovery and boil out

Includes two fry baskets, each with a plastic-coated handle which can reduce the risk of burns
Pros
More efficient and eco-friendly than most commercial fryers

Ten year limited fry tank warranty

Because the 50 lb. ER fryer adds less heat to the kitchen, owners will save on air conditioning costs and the kitchen staff will be happy with a comfortable working environment.

Temperature can be easily adjusted between 200 and 390 degrees

Made of stainless steel so less prone to corrosion and wear and tear

Vulcan offers four different fryer control systems depending on your needs, including snap action/standing pilot controls. These allow you to set the exact temperature within two degrees and include analog, digital, or computer controls. And, no electronic connection is required for any operation. 
Cons
Expensive – this fryer is around $6500 to $7000 

Does not hook up to natural gas so inconvenient for some commercial kitchens with built-in natural gas lines

At 185 lbs, this piece of equipment is heavier than others in its capacity range
Alternative to Consider: Vulcan 1TR65A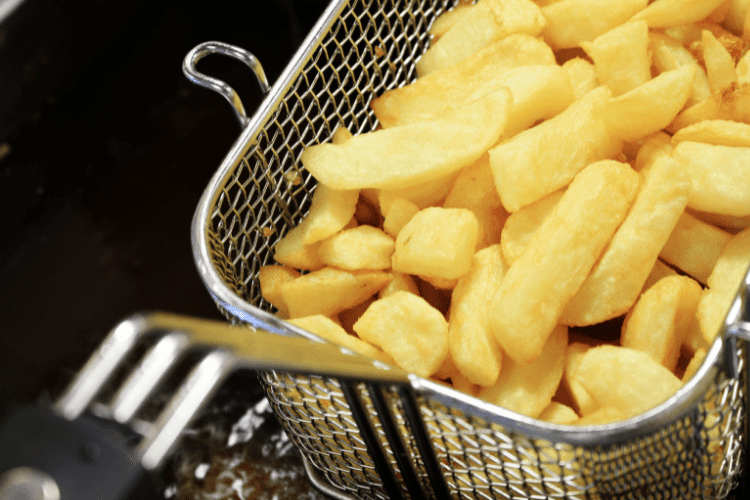 Around the same price point at $7,400 the Vulcan 1TR65A packs a little more punch. A free-standing commercial fryer, this fryer has a 65-70 lb capacity, and solid-state analog knob control with melt cycles. Even more, it boasts a Vulcan exclusive Three Pass heat transfer system and electronic ignition.
Included with the purchase are twin baskets with protectable plastic handles. This fryer runs at 80,000 BTU per fryer so is ideal for a busy kitchen if you are willing to pay a little more upfront.
Review Imperial IFS 50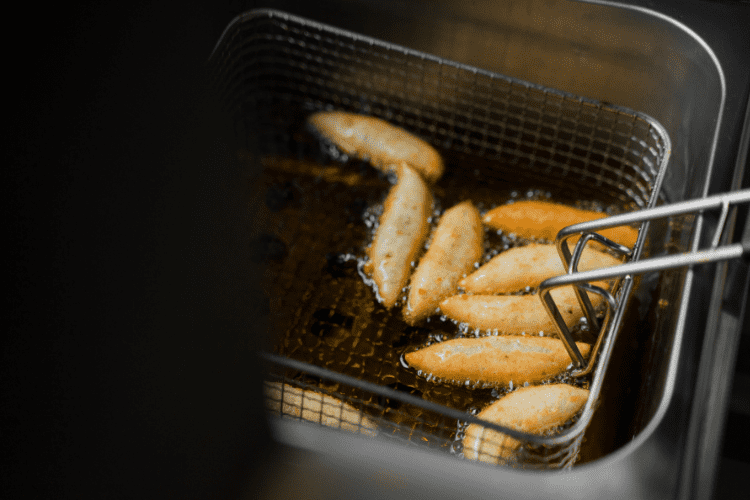 A younger company to the foodservice, and more specifically the fryer industry, Imperial's inception was in 1975. Although it's young, Imperial remains a family-owned company committed and striving to supply top-quality products in cooking equipment to the foodservice industry.
The IFS 50 is an all-around industry pleaser to commercial kitchen needs. It can fry with the best of them and boasts many of the same features as fryers we've seen before.
Features
Stainless steel front and sides to stand up against the wear and tear

Large cool zone for capturing food debris and prolonging oil life

4 cast iron burners for creative food frying

With 50 lb oil capacity, this fryer can fry anywhere from 80 to 100 pounds of potatoes per hour

Puts out a whopping 140,000 BTU, a kind of power that doesn't mess around

Side hangers for baskets to rest while waiting for food to cool
Pros
Runs on natural gas so easy to hook up and less expensive

Heat level can be set between 200 and 400 degrees F

Snap-action thermostat for quick heating at high temperatures
Cons
Starting at $2,000, this fryer is not among the cheaper models on the market

Only offers a 1-year limited warranty

Overall reviews online show fairly poor rankings
Alternative to consider: Dean SR152G Gas Fryer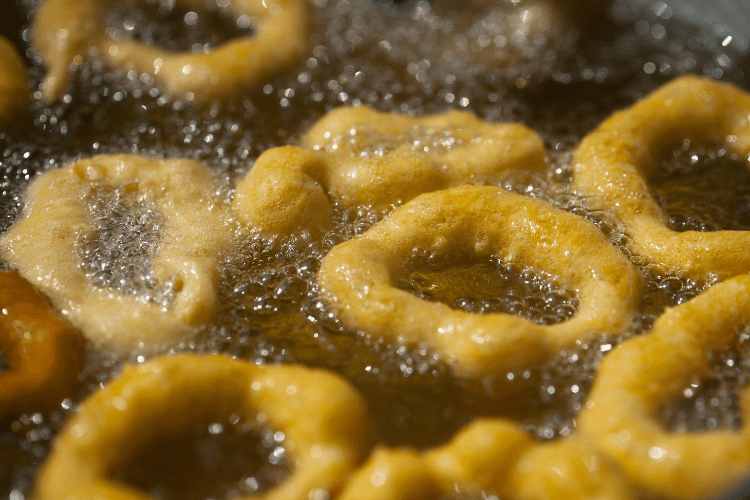 The Dean SR152G Gas Fryer is around the same price as the Imperial coming in at $1,700. With a  50 lb capacity frypot and two fry baskets it can easily fry up large quantities of food.
Like most others, it is made of stainless steel and offers a wide cold zone. It has a tube-pot system that is credited for its higher surface area that can effectively transfer heat to the cooking oil.
Frymaster GF40 Review: Final Thoughts
Not all food can be enjoyed raw, but just about any food can be enjoyed fried. Take foods like okra, pickles, and cauliflower, for example, fry them, and turn them into the most palatable food items, even to the pickiest of palates.
Many chefs today are incorporating versions of fried food into their dishes, even if it is as small as a simple accent piece. The added texture and flavor can amplify the most basic dishes. Thus, the deep fat fryer, rather the countertop model or the commercial floor version serves its purpose.
Whether it's the GF 40 fryer, which seems the most credible and affordable for the quality, or the Vulcan 1TR65A, which is the most expensive but the most energy-efficient and standing with the eco-friendly trend of modern times,  as long as the food is served piping hot and fried, it will surely be consumed.