Latest posts by Alice Smith
(see all)
Do you own or manage a restaurant, bar, or cafe? Well, for any establishment that serves hot or cold beverages, it's important to have the best commercial beverage equipment. Not only does this help your business generate more revenue, but it also helps ensure that the customer experience is up to par.
Delicious drinks are a big draw for customers. Many people go out just for a drink or will stay somewhere for hours after their meal has ended for gossip and a few more glasses of something refreshing. Whether you serve thick milkshakes, exotic smoothies, fancy cocktails, or simply hot cups of tea and coffee, investing in quality beverage equipment can have a huge impact on your drinks service.
So, if you want to guarantee your beverage equipment always meets demand, then you're in the right place.
What Types of Establishments Sell Drinks Commercially?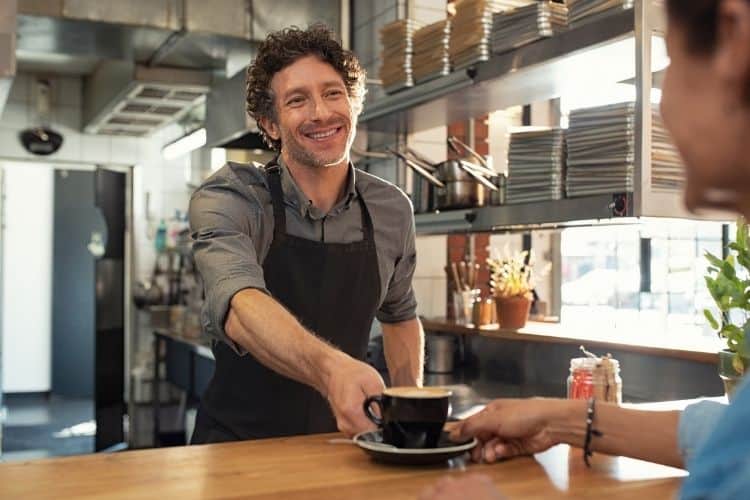 All sorts of commercial establishments sell drinks. This includes:
Restaurants – everything from small pubs to Michelin-star diners will sell some form of beverage with their main meals.
Bars – created around the cocktail, bars are designed for people to relax, listen to music, and have a drink.
Cafés – serving everything from a full brunch to a simple espresso and pastry, cafes usually have a selection of coffees, teas, and chilled soft drinks.
Coffee shops – the key is in the name. This type of shop is dedicated to the coffee bean; coffee shops sell a range of specialist brews, teas, and iced coffees
Street stalls – many street stalls specialize in beverages, such as fresh, outdoor smoothie stands, food trucks, or milkshake bars.
Each of these establishments will require a slightly different type of commercial beverage equipment. Cafés for example, require a coffee machine and equipment for serving a range of coffees, teas, bottled sodas, or soft drinks. Street stalls might be equipped with things like hot water taps and industrial coolers to serve chilled beverages, while bars will need cocktail shakers, built-in refrigeration units, and ice-making machines.
When it comes to choosing what type of commercial beverage equipment you should invest in first, think about what type of drinks you'll be serving as this can dictate which pieces are most important.
What is the Best Beverage Equipment for Commercial Use?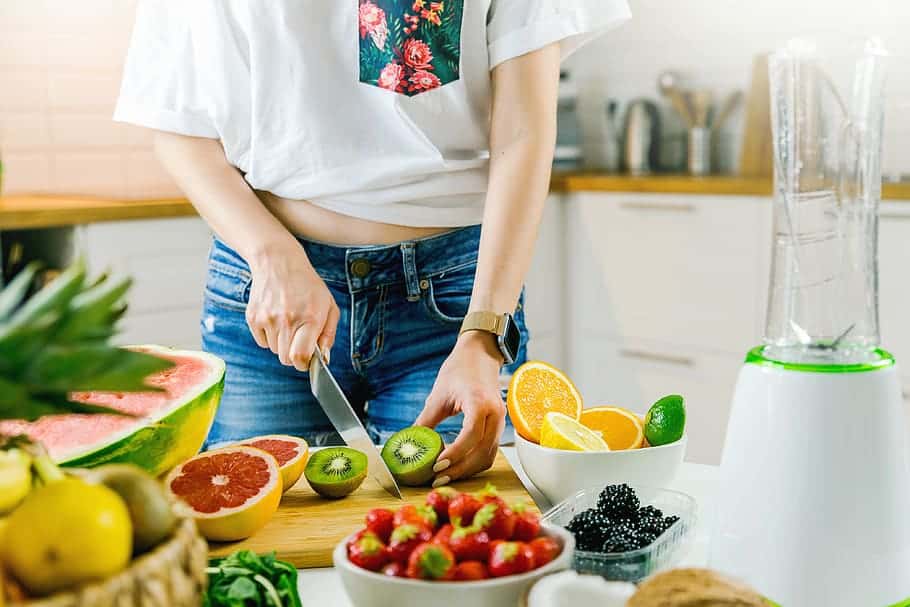 When it comes to commercial beverage equipment, these pieces are usually at the top of the list for the majority of establishments:
Bar Blenders and Smoothie Makers
Chilled Drinks Dispensers
Coffee and Espresso Machines
Juice Extractors
Water Coolers
Kettles
Hot Chocolate Machines
Water Boilers
Hot Drink's Machines
Cup Warmers
Drinks Fridges
Coffee Machine and Barista Accessories
Let's dig into those in a bit more detail:
Bar Blenders and Smoothie Makers
More and more restaurants are adding professional bar blenders to their list of essential commercial beverage equipment. Bar blenders can create every type of blended drink imaginable, including cocktails, non-alcoholic smoothies, milkshakes, and more in one simple, easy-to-use machine.
They also allow you to crush ice to be used in drinks, which gives the drinker an entirely different experience than using regular ice cubes.
When it comes to smoothie makers, they also didn't use to be nearly a popular as they are now. But with new diets, and healthy eating crazes coming into play, smoothies have taken off and are a quick-to-make and incredibly healthy drinks option.
As such, if your establishment serves cold drinks, it may be worth investing in a dedicated smoothie maker.
Chilled Drinks Dispensers
This can include a range of different machines such as slushie machines, regular cold drinks dispensers, and even milk dispensers.
Chilled drinks dispensers are often either placed behind a bar for quick pouring (you may have seen bartenders using this to serve soft drinks like Pepsi or Sprite), or as a help-yourself option for customers. In many buffet restaurants or hotel breakfast bars, chilled drinks dispensers are provided to let people serve their own beverages.
Slushie machines are slightly different and usually have wider nozzles and rotating blades that both keep the mixture cold, keep the flavors from separating, and keep the right contents at the right consistency for the perfect slushie every time.
Coffee and Espresso Machines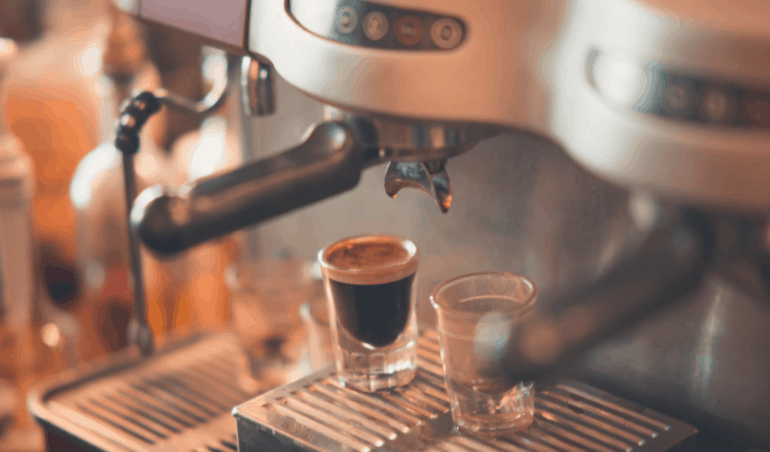 If you own a cafe or coffee shop then this machine will likely be there heart and soul of your establishment. Coffee and espresso machines are incredibly versatile, catering to everything from a quick shot of espresso or a frothy late for the early morning risers, right through to a long, black coffee for after-dinner drinks.
If you're making a lot of coffee and espresso-based drinks, a professional coffee machine will be a must-have. The best machines will offer a range of brewing options, and some are even able to handle both automatic and manual brewing for those who are experienced in the world of coffee.
You can also get many different types of coffee machines. This includes pod-based machines, bean to cup coffee machines, manual filter coffee makers, and grinders.
A pod machine is best for those seeking simplicity and convenience with their drinks. These are also suitable for home use. If you're aiming for speed, and a consistent powder from your coffee beans, then a grinder would be best.
For people looking to have more control over their brewing and want to offer a more varied menu, an Italian-style coffee maker is best. These offer accurate temperature gauges, built-in milk frothers, and even grinders to ensure that everything from coffee strength to milk foaminess levels will be perfect.
You may need different coffee equipment depending on what kind of cafe or coffee shop you're running – from a simple pod-based shot machine through to a high-end commercial grade model with all sorts of bells and whistles.
Juice Extractors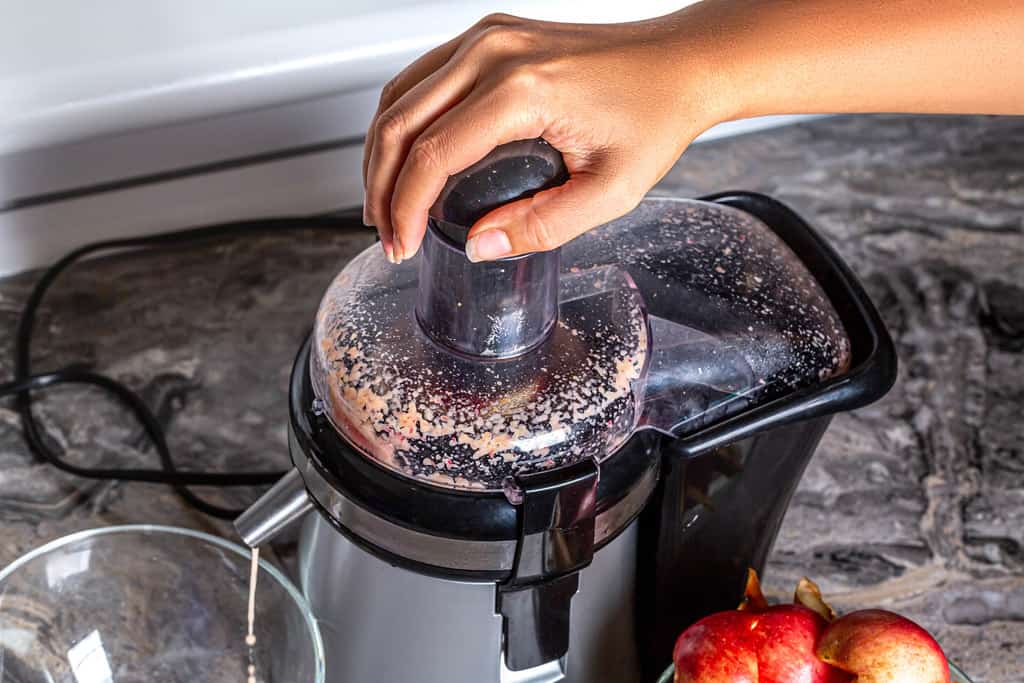 If you've ever walked down the street, visited a market, or been to a fancy hotel, then you might have seen people offering freshly squeezed orange juice and a machine that's doing all the squeezing for them. This is a juice extractor.
Created to easily extract juice from a wide variety of fruits, this contraption will quickly and easily make the freshest fruit juices you'll ever taste. Using one is usually pretty self-explanatory: you put the fruit into the juicer and press the on switch!
That's basically it! The machine then squeezes all that juicy goodness from the fruit, leaving the pulp and skin behind. If your run a restaurant, stall, or cafe that specializes in high-end juices, then this will be an important piece of equipment to have.
You can buy a manual model which you'll have to operate via a pump or you can opt for an electric one that will keep squeezing until you turn it off. The electric one will usually also come with safety features like locking blades so there's less risk to the user, but will, of course, come with a higher price tag.
The best thing about these machines (well, besides delicious juice)? They're easy as pie to clean up! When shopping around, look out for models that come with up-to-date technology including stainless steel construction, as this helps protect it against the acidity of the fruit.
Water Coolers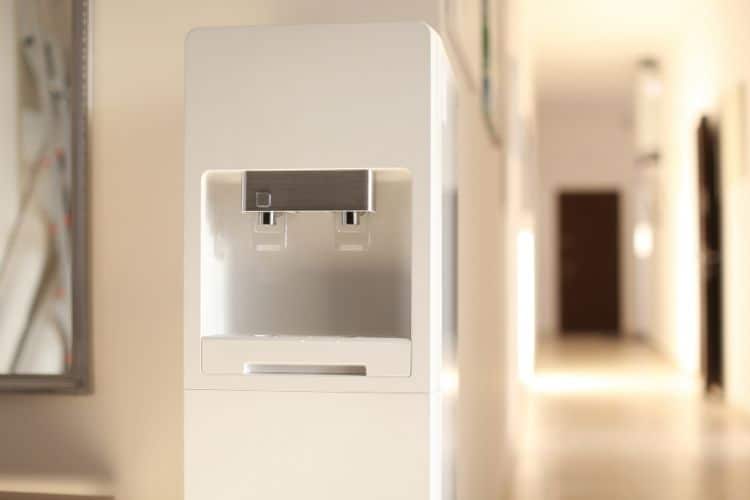 If you're looking for a way to provide chilled, great-tasting water for customers or staff in your office, kitchen, school, canteen, or many other locations, then the best commercial beverage equipment would be a water cooler. There are two main types: plumbed or bottled coolers.
Plumbed water coolers are best if you have a supply of fresh water on-site and just need to cool it straight from the tap. They also work best in busier environments, where refilling the bottled cooler would be more difficult.
You'll also need to bear in mind that you'll need plenty of space to install piping, as well as good ventilation that won't allow bacteria or mold spores into the system.
Bottle water coolers are best if your local area has hard tap water. Buying in bottles will minimize limescale build-up inside the cooler and create cleaner tasting cold drinking water.
It is better for less busy environments as the bottles will need changing when they run out. They will also save money as they don't require plumbing, installation costs, or quite as high running costs as plumbed models do. You will need to factor in the cost of buying the bottles though.
The best thing about both types is that they can be placed under counters, in receptions, in corridors, offices, or anywhere else where fresh water would be useful, making them much more convenient than regular sinks.
Kettles
A common piece of kitchen equipment for both home and commercial use, a kettle is used for quickly heating up water for making quick cups of tea, instant coffee, or other hot drinks. A typical kettle will hold a maximum capacity of one liter – but there are larger models available for commercial use that can hold 2 liters or more.
As such, they work well when combined with other commercial beverage equipment like espresso machines or tea urns. They're also good for serving coffee in office buildings or meeting rooms where there's no coffee machine.
Hot Chocolate Machines
The sweet tooth in you will certainly deem a hot chocolate machine an essential piece of commercial beverage equipment. For those customers who don't want tea or coffee, a hot chocolate machine is a perfect addition to your restaurant.
Simply pour in hot milk, chocolate syrup or powder, and a little hot water and you're ready for that customer who wants something sweet. They go down really well with children or teens, who want a hot drink but aren't a fan of traditional brews. They also go down especially well in the winter months.
Water Boilers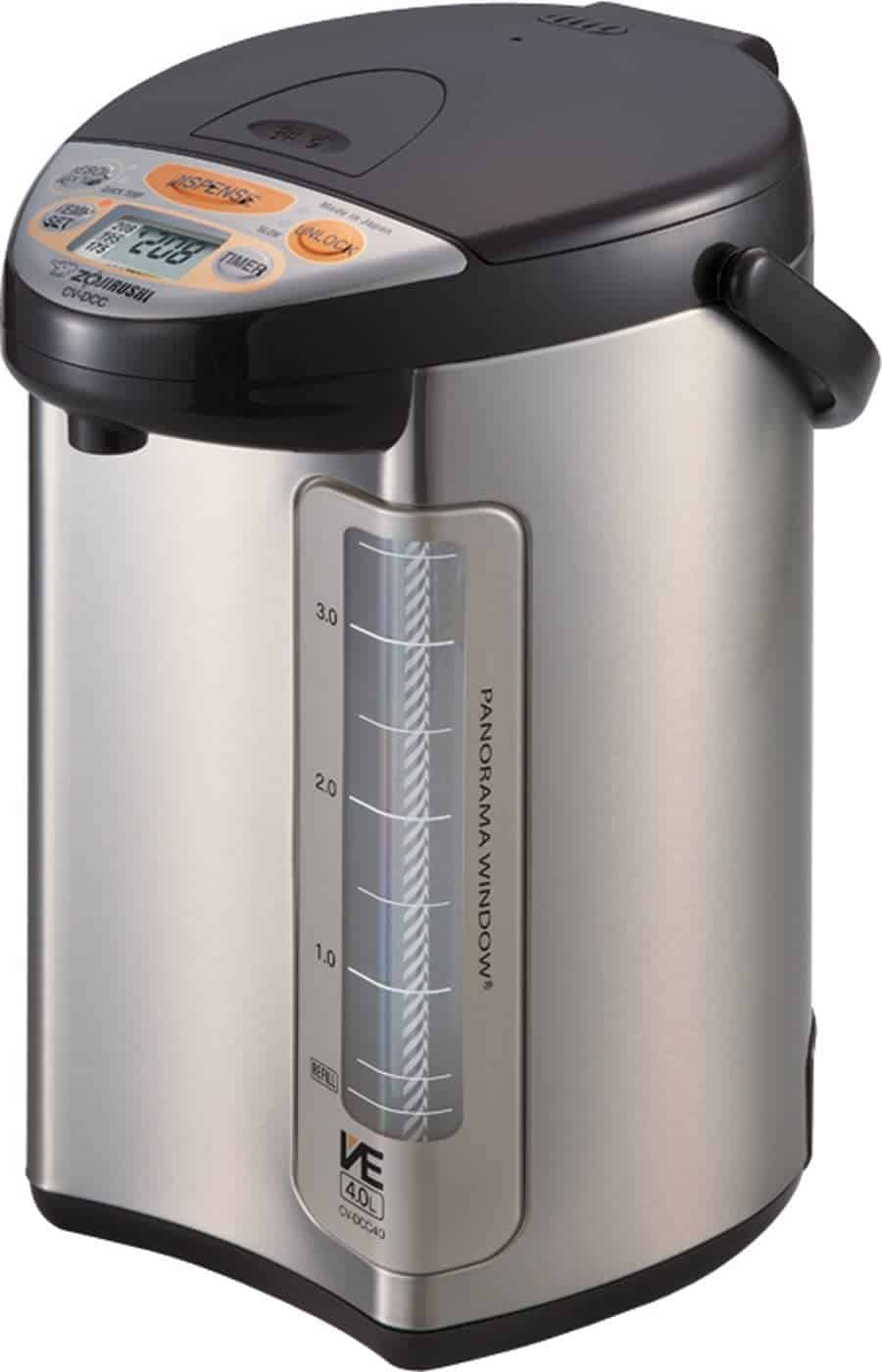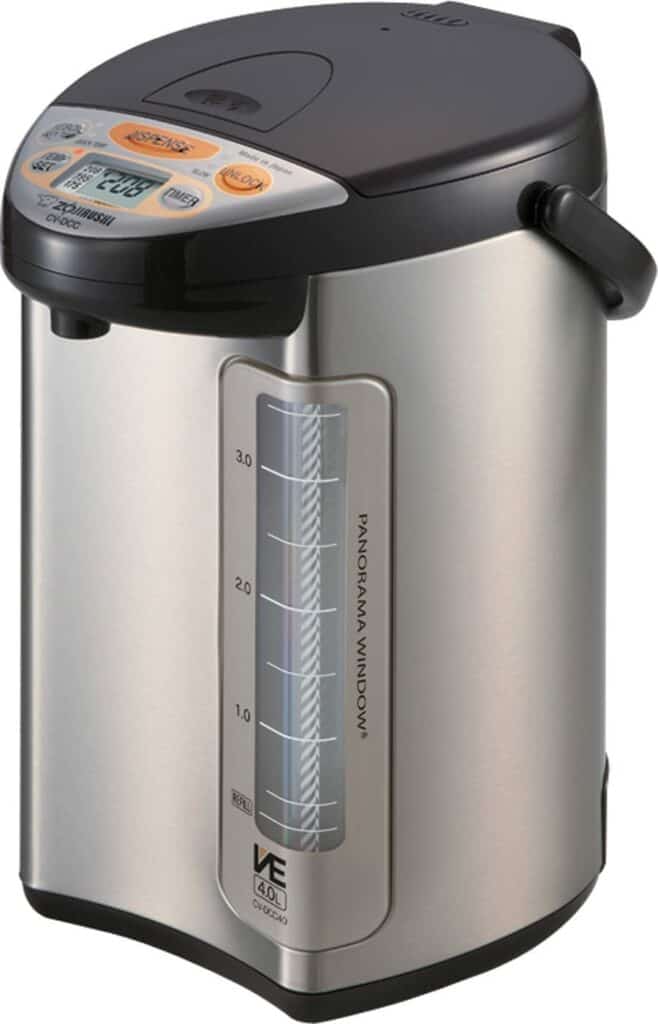 Water boilers are a great way to provide a range of simple hot drinks in an instant. They make it easy to brew large amounts of tea and instant coffee with virtually no effort at all. Designed to provide hot or boiling water efficiently and in large quantities, they best meet the needs of large institutions like schools, hospitals, hotels, or office buildings.
Water boilers can be a little pricey upfront but they save on long-term costs in comparison to investing in separate coffee machines and tea urns for your facility. Plus, there are no ongoing operational expenses, besides electricity, since it's all self-contained.
One downside is that you will need a constant electricity supply close by if you want hot water all day. Otherwise boiling times may increase significantly as each batch has to wait its turn to heat up before being used again – not ideal when catering for high volume establishments.
Another option is using gas-powered units which offer more versatility than electric models while maintaining their lower cost over time.
Hot Drink's Machines
The opposite of cold drinks dispensers, hot drinks machines serve a range of hot beverages such as a range of coffees, tea, and hot chocolate.
The best units are those that offer a range of features for maximum flexibility. These include size variations (from small to large cups), variable water temperatures, the ability to dispense different types of drinks at once – a great way to speed up drinks service.
For added safety, they also come fitted with either automatic stirring paddles or an on/off switch so you don't need to handle boiling water yourself. They should also have an emergency shut-off system in case of power failure.
Cup Warmers
Designed to keep your drinks hotter for longer, cup warmers are the perfect addition to coffee or tea stations, or hot drinks machines. They work by warming up the plates the cup is standing on; this heats the cup from above or below and ensures your drink reaches and remains at, the perfect temperature.
If you want to create a fast, efficient service for customers wanting hot drinks, then this equipment is essential. They are best suited to coffee shops, hotels, restaurants, or even office areas where hot drinks may be required in high volume at peak times of day (i.e., breakfast or lunch).
One other benefit is that they can also be used for keeping food items such as donuts or muffins warm – perfect for bakeries or coffee shops.
Drinks Fridges
Another essential part of keeping beverages cool, drinks fridges are commonly used behind bars, in restaurants or cafes, or in self-service areas where customers can help themselves to cans or bottles of drinks.
Many drinks fridges come with a certificate of compliance and a warranty for use in the food industry, so you'll be covered if anything goes wrong. They are also available in different sizes – from mini-fridges suitable for home offices to large refrigerators capable of holding hundreds of bottles and cans.
They work best when they're not overloaded, as this can affect the temperature inside the fridge considerably. If you do need to load it up then make sure there is plenty of air circulating around them by using wire racks and dividers between products. This will help maintain the optimum temperatures within the fridge.
Coffee Machine and Barista Accessories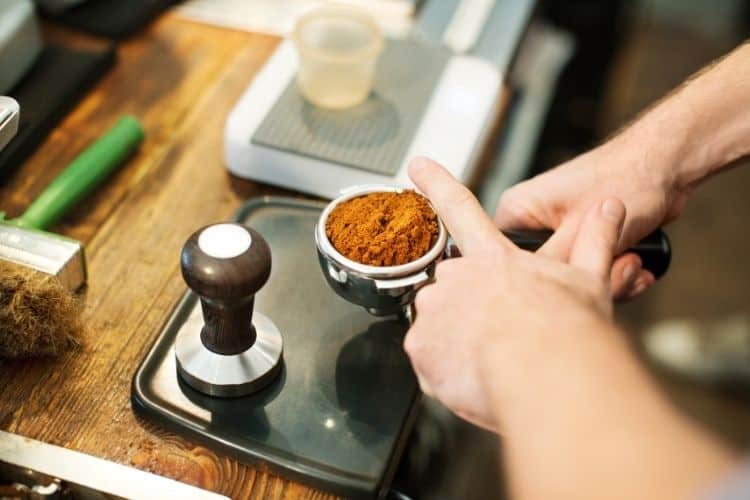 As well as the machines that make the coffee, you'll also need the accessories that go with it and other barista necessities. This includes:
Latte art jugs
Filter papers
Filter coffee decanter
Coffee machine airpot
Coffee jug hotplate
Milk frothers
Coffee scales
Espresso tamper
Espresso portafilter
Various coffee art stencils
Cocoa powder shaker
These are all the coffee accessories you'll need to complement your espresso machine. But which ones you need will depend a lot on what machine you buy.
You'll also need coffee beans, of course!
The Major Differences Between Commercial Beverage Equipment and Home Equipment
Many people assume that they can use items from their home kitchen when opening up a business. But this isn't always true. There are many issues with using home equipment, as it's not always built for the volume of use that a busy commercial kitchen needs.
Plus, commercial businesses need different types of food safety standards in order to serve customers with peace of mind.
So, here are a few pros and cons of using commercial kitchen equipment over home equipment.
Advantages of Commercial Beverage Equipment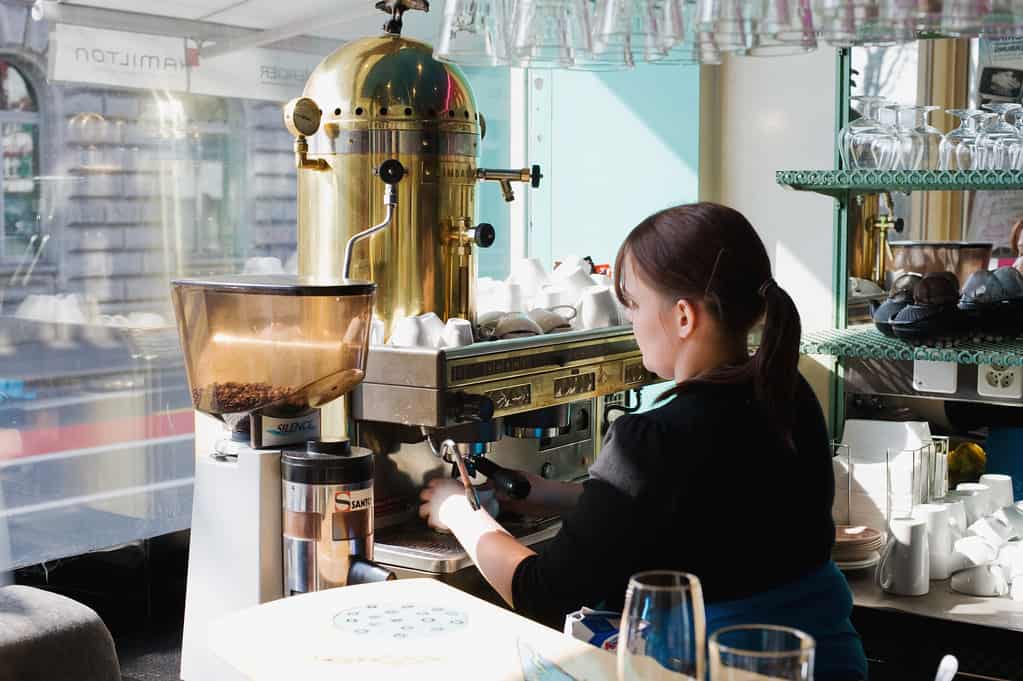 Hard-wearing construction – Commercial beverage equipment is designed for high volume use. As such, it's made with heavy-duty materials, such as stainless steel or cast iron.
Easier to clean – Commercial beverage equipment is designed to be easy to clean and to adhere to hygiene standards. The surfaces are sealed so that nothing can get in between the cracks. This prevents food particles from accumulating over time and bacteria growing on them. This also minimizes any contaminants from spreading into other foods and causing serious problems.
Built for large volumes – Designed to withstand busy restaurant service, commercial equipment can best prepare for large volume business needs. As such, it won't break easily from frequent use.
Maintains consistent quality – Commercial equipment can maintain the best consistency in taste and texture of beverages, as they are designed to create uniformity.
Cheaper to operate – Commercial equipment is designed to be more energy-efficient, and often requires less electricity than home appliances. Some appliances can even be fueled without the expense of gas or oil. This will both saving time and money on operating costs.
Ease of operation – Commercial beverage equipment is designed for use by multiple people at once. This means they are easier and less fiddly to operate that household gear, and less likely to break down.
The Disadvantages of Commercial Beverage Equipment
Bulkier – Commercial beverage equipment is designed for use in restaurants, so it's normally much larger than what you would find in a home. This means they're less portable and will take up much more space in your kitchen.
Less varied options – There are much fewer appliance choices out there for commercial use than there are for residential models. After all, items are designed specifically with one space (a restaurant) in mind.
Less attractive – Industrial stainless steel is the common material used to make commercial beverage equipment. It all looks very similar and leaves little room for creativity and innovative designs.
More expensive – Prices vary depending on the type of equipment and your location, but commercial beverage equipment is generally more expensive to buy than similar household appliances.
Overall, the pros of using commercial beverage equipment greatly outweigh the cons. Commercial equipment will give you much better control over your drinks production than a residential model would.
They will last longer, come with a commercial warranty, be able to withstand busy working days. The best commercial beverage equipment will also come with a number of features that make it easier for you and your staff to work behind the scenes.
Top Tips and Advice for Commercial Beverage Equipment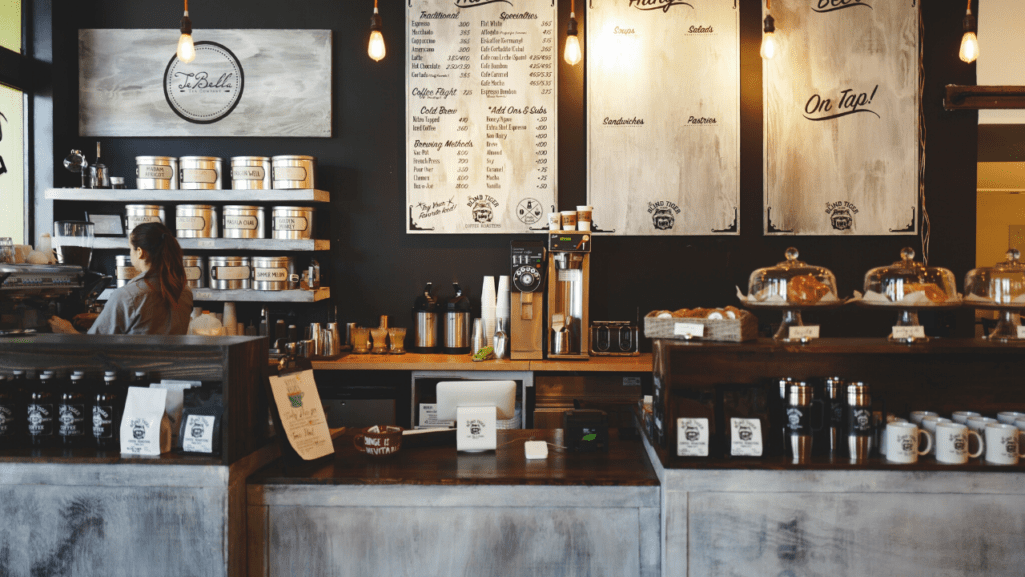 So, if you're starting a coffee shop, cafe, or bar, and are looking for the best commercial beverage equipment, then here are a few top tips for buying the best beverage equipment for your business.
Look into your budget and find out what you can afford to purchase BEFORE you start shopping. That way, you won't get your heart set on something that's out of your price range.
How much space do you have? Some coffee machines or other pieces of equipment are extremely bulky, so it's best to figure out how much room there is in your location first. From there, you can decide whether you have space for bigger models or whether you need to stick to smaller ones
Think about where all your appliances are going to go before buying any. It's a good idea to draw up a plan of your space and measure where each appliance will go. This way, you won't over or under prepare.
Choose stainless steel over plastic – these materials won't warp under heat like plastics will. They'll also last a lot longer.
Before you buy things, try to talk with someone first who understands the best practices when it comes to commercial beverage equipment. This could be an existing coffee shop or bar owner or just an expert at the equipment shop, but they'll be sure to give you great advice on how to get started. Or, it could be reading a blog article, like this one.
Consider the best place to purchase your commercial beverage equipment. You can buy online, at a catering supply store, or from an appliance retailer. Online will likely have more variety, but if you go to a store, then you can ask the store owners for help.
If buying online make sure that you read reviews of where you're purchasing from – the bad as well as the good.
Be aware that as well as large upfront costs, there are also ongoing expenses such as maintenance fees and energy bills – some of which may be more expensive with commercial-grade products than their household equivalents. Be sure to look at these factors before you buy.
Always check the warranty.
Our Best Commercial Beverage Equipment Recommendations
La Pavoni Bar T 2-Group Espresso Machine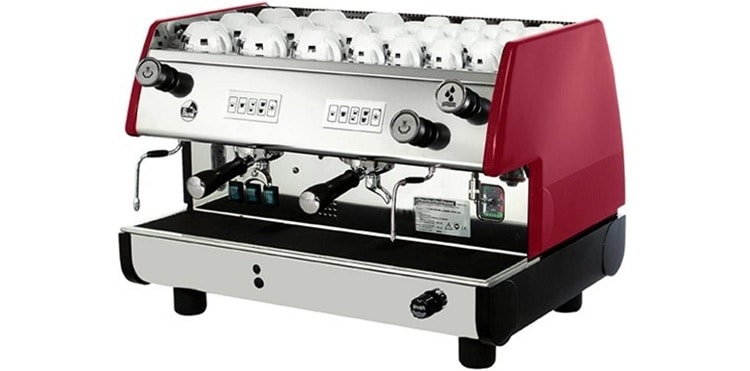 Built in Milan, Italy, to the highest engineering standards, this espresso machine by La Pavoni will exceed your coffee expectations. It features 2 group heads with radiator hydraulic systems for each.
It has the capacity to produce more than 600 cups of espresso per day and can hold 14 liters of water with built-in boiler pressure gauges. This makes it suitable for a medium-sized coffee shop, or even a large shop, depending on how much espresso you serve. It also has 2 built-in steam wands.
La Pavoni also produces the same coffee machine with 3 group heads for larger establishments that need an even higher coffee-making capacity.
Pros
Can serve up to 600 espressos per day
14-liter capacity
2 built-in steam wands
Cons
Blendtec Designer 625 Blender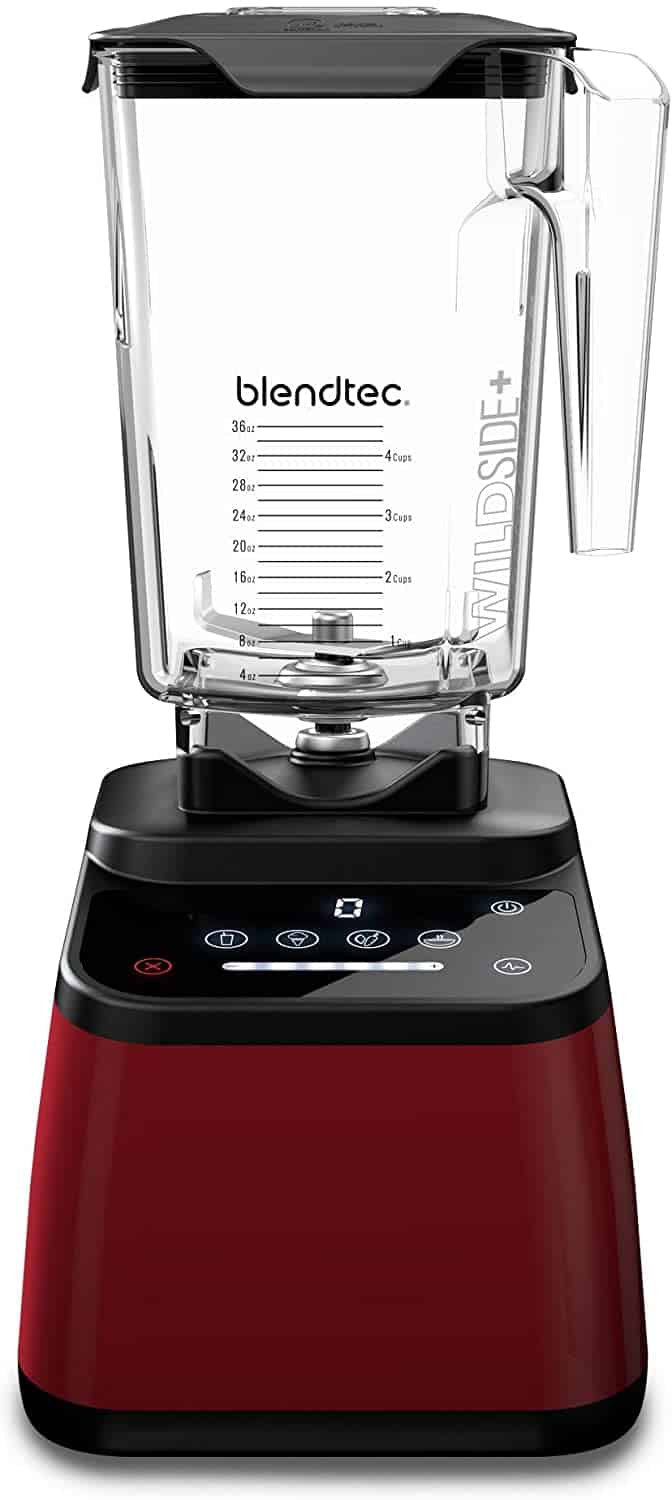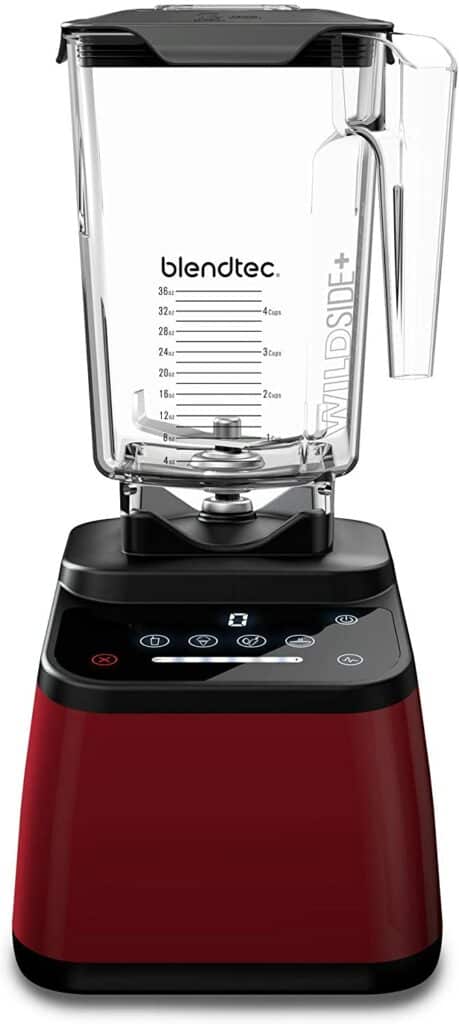 Full of fantastic features, this blender will have you making sensational smoothies and captivating cocktails in no time.
The powerful, 3-horsepower motor cuts through everything from fruit to ice in no time. The blender has a 90 ounce capacity in just one of its two glass containers, meaning you'll have plenty of room for single or multiple batches, and it has an impressive 8-year warranty.
Pros
2 blending containers included
90-ounce capacity container
Powerful motor
Cons
Polar CF761 2 x 12 Ltr Double Chilled Juice Dispenser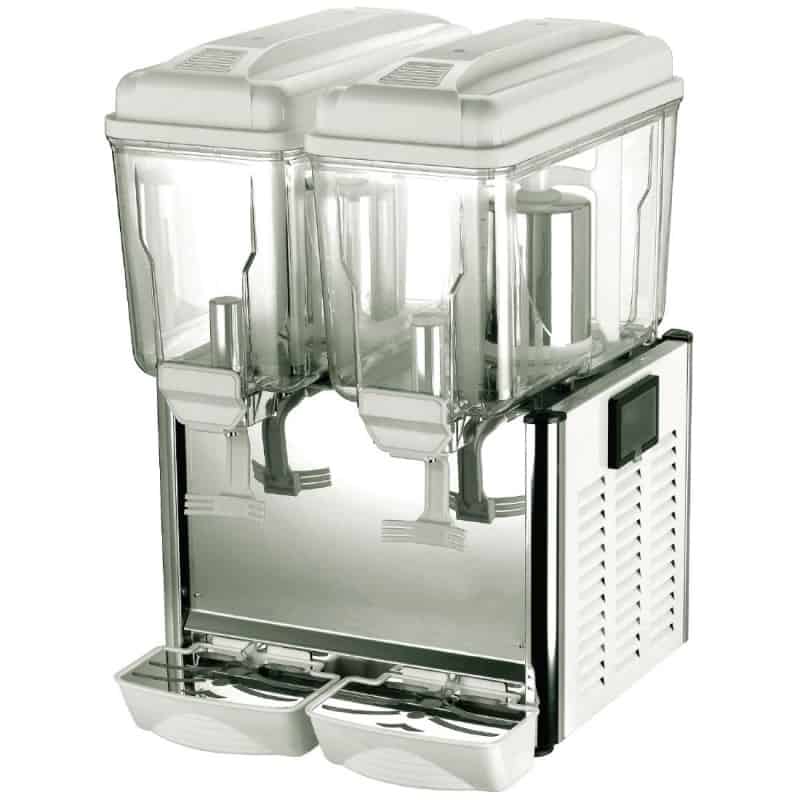 This high-quality chilled beverage dispenser has two twin water cooling tanks, perfect for front-of-house use. It also has two large 12-liter capacity tanks for large volume dispensing of fruit juices, fizzy drinks, and other chilled drinks.
The gentle stirring paddle maintains the quality of the beverage and helps to avoid both frothing and oxidization. The two pouring taps are non-drip for less mess and fewer spills and there's an adjustable thermostat control to keep the temperature stable.
The drinks bowls are easily removed for quick, efficient cleaning and the stainless steel base is, stylish, hygienic, easy to keep spotless, and also fairly sleek looking, so won't be off-putting to your customers.
Pros
2 12-liter capacity tanks
Gentle stirring paddle
Easy to clean
Cons
2 tanks may be too small for some establishments
Aviano Bean to Cup Coffee Machine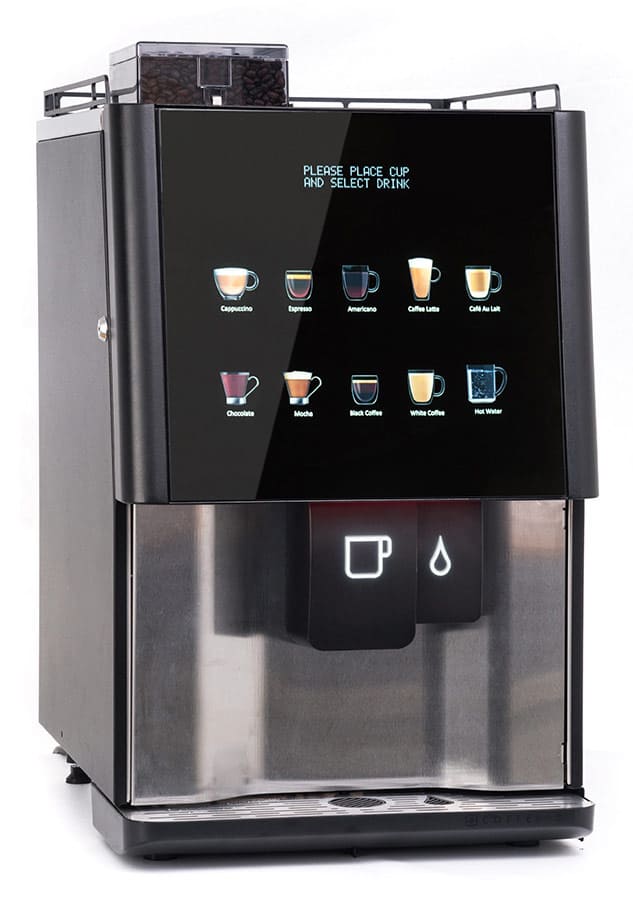 For a coffee machine that blows your mind, try this option by Aviano. It grinds fresh coffee straight from the bean, then mixes it together with milk and even chocolate for a variety of delicious drinks.
The striking black and chrome finish provides a contemporary look, whilst the smoked-glass touch screen seamlessly brings modern-day technology into coffee making.
It's also feature-rich and has a USB interface, flexible drinks programs, and you can even time your coffee creation. The large 'Go' button on the front allows you to create two cups of coffee at once and it offers a range of drinks options including espresso, cappuccino, latte, mocha, americano, and more.
Pros
Sleek and modern look
Touchscreen
Multiple drink creation capabilities
Cons
Expensive
Can only produce 250 cups per day
FAQs
Question: What is commercial beverage equipment?
Answer: Commercial beverage equipment is an umbrella term that includes any type of equipment used to brew, dispense or prepare beverages for commercial use, for example in a restaurant or cafe. It includes everything from coffee machines to cold water dispensers.
Question: What kind of commercial beverage equipment is best for a restaurant?
Answer: The best type of commercial beverage equipment depends on the size and needs of your business. If you're looking for quick coffee machines, then a simple grinder might be best, but if you have more space in your kitchen and frequently serve a wide range of drinks, then a full espresso machine with all the bells and whistles will be better.
If you serve a lot of cold drinks, you might need a cold drinks dispenser, a smoothie maker, and a water cooler. You should consider what drinks are most popular at your cafe before making this decision.
Question: Is commercial drinks equipment expensive?
Answer: When you initially purchase commercial beverage equipment, you will need to set aside a budget for it as it can be quite costly. You'll roughly need to set aside between $5,000 and $15,000 depending on what equipment you need, and what quality you decide to get.
However, over time this cost will be recouped as it is an investment and with more and more drinks you serve, this will be paid back over time.
Question: Where should I buy commercial beverage equipment?
Answer: You can buy commercial beverage equipment from a few different places. One option is to buy it from your local catering store – this will be best for those who know what they want or who want to speak to a human and ask for recommendations.
You can also buy most of your equipment online – this may be best for those who want to compare a wide range of different options and prices.
Another option is to find your own second-hand equipment. This will likely not have the best quality, and you'll probably be forfeiting a new warranty, but it could save you money.
Overall
The best commercial beverage equipment will make a huge difference to your business. So what type of drink dispenser is right for your needs? What type of coffee machine will save you money and produce a variety of coffee options?
With so many options on the market, it can be difficult to decide what you need for your establishment and what meets all of your requirements. So, use this guide to help you understand the fundamentals and, from there, you can build your beverage station from the ground up and serve all your customers a range of delicious drinks.