Latest posts by Jodie Chiffey
(see all)
Finding a reliable yet affordable high-capacity deep fryer for your commercial kitchen can be a difficult task, especially if you're also looking for a unit with reasonably low consumption. Nevertheless, the market still offers some interesting options to choose from. One of them is the Pitco 65C+S, which we will discuss in this Pitco 65C+S review in detail.
Pitco 65C+S is a popular choice for bigger establishments that need to satisfy large crowds of customers quickly. This single-pot natural gas fryer boasts a great 65-80 lb. capacity, which can easily meet the needs of the busiest restaurants.
So, is this the right piece of equipment for your kitchen? Let's evaluate the Pitco 65C+S in detail and see if this fryer is really worth the money. First, let's start with a brief overview of the fryer's key specs:
Key specifications of Pitco 65C+S
| | |
| --- | --- |
| Type of fryer | Commercial freestanding single pot natural gas fryer |
| Heating technology | Tube-burner technology |
| Capacity | 60-85 lb. oil capacity |
| Frying area | 18"x 18" |
| Input | 150,000 Btu/hr. |
| Dimensions/weight | 20.16" x 34.16" x 47.41" /220 pounds |
| Latest price | Click here for the latest price |
Core features of Pitco 65C+S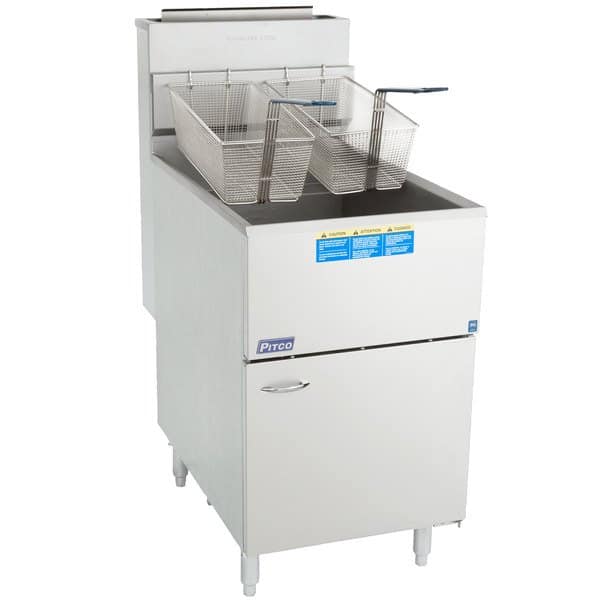 One important note before we begin: This deep fryer comes in two versions. One uses natural gas, whereas the other works with propane. Although these two alternatives should be in most regards identical, we are going to focus only on the natural gas version in this article.
Construction And Design
Pitco is a well-known American manufacturer of heavy-duty deep fryers built to last for many years in some of the most demanding kitchen environments. As a result, these fryers can be found in all sorts of establishments, from large fast-foods to fine dining restaurants all across the country.
Although each of the Pitco models is slightly different in its features and capacity, what they all certainly have in common is their perfectly sturdy and durable housing and frying pot. The tank is made of quality stainless steel, which provides great durability and corrosion resistance.
The cabinet itself is made of a combination of galvanized and stainless steel. As a result, the whole unit feels extremely stable and resistant, including the potentially problematic moving parts and other details.
This particular unit is one of Pitco's largest freestanding commercial fryers. It boasts a perfectly versatile capacity (optional 60 to 85 lbs. of oil), so it is suitable even for the largest kitchens specializing in fried goods.
Nevertheless, keep in mind that this high-capacity machine also requires more space and weighs a bit more than some smaller fryers. Moreover, even though the fryer has a large capacity, it has a single-pot design, so you cannot prepare two batches of fried food in it separately.
Pitco 65C+S comes with an optional configuration of 2-twin or 1-full frying baskets. Furthermore, you can also get 3-triple baskets at additional costs from the producer's official shop. The unit is also equipped with 6" (15.2cm) adjustable legs, a removable basket hanger, a drain line clean-out rod, and other useful accessories.
Functions And Controls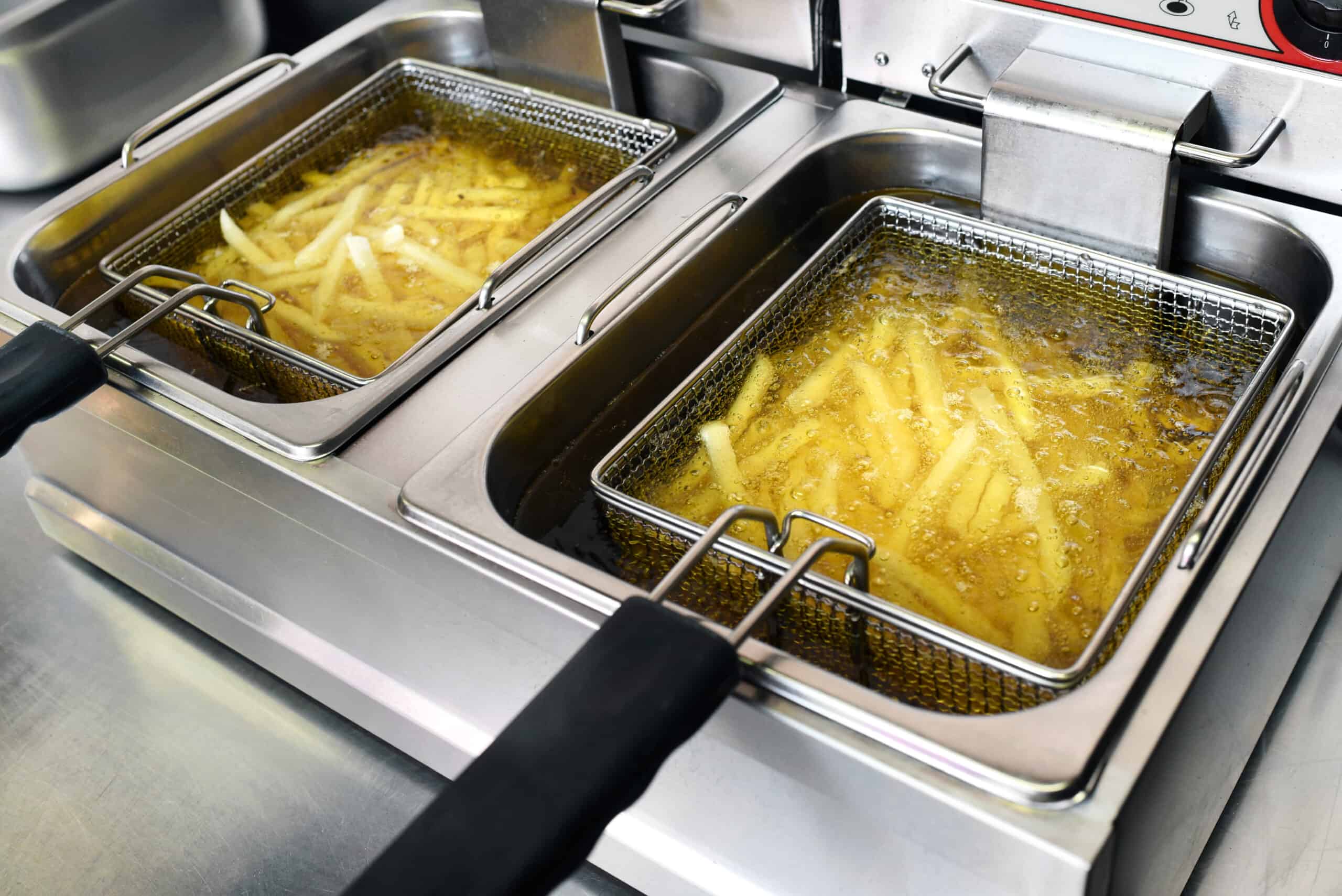 The sole purpose of Pitco 65C+S is clear: This high-capacity deep fryer is designed to fry large quantities of food products as fast and efficiently as possible. So whether you're offering fried seafood, breaded poultry, cheese sticks, or just standard french fries on your menu, this versatile piece of equipment is going to serve the purpose very well.
The fryer heats up quickly and maintains the temperature meticulously thanks to the integrated millivolt thermostat (T-Stat). If you treat the unit with good care and regular maintenance, it provides even and reliable results each and every time you use it. The fryer is also considerably energy-efficient. Considering its high capacity and strong performance, its consumption of 150,000 BTU per hour is really nice.
Besides its versatility and efficiency, you are surely going to admire this fryer's ease of use too. Just note that it does not have the popular Solstice burners system, which is integrated into some other Pitco fryers. Instead, this machine boasts a ​​5 tube-style heating technology.
This configuration literally uses tubes to heat the oil in the tanks, which comes with both the benefits and some weaker points. One of the advantages of this design comes with its larger, easily accessible cool zone. It is located right under the tube rack, allowing all the crumbles and debris to fall into the cool oil, facilitating the cleaning, and keeping the frying oil cleaner and healthier.
On the other hand, tube-style fryers require a bit more oil than their non-tube counterparts, which might increase your operational costs slightly.
Safety
Pitco is known to take the safety of its products very seriously. Their high-capacity Pitco 65C+S is a good example of this approach, as it comes with numerous safety features that should help you eliminate any potential risks during the fryer's use.
For example, this fryer has an integrated gas control valve that takes full control over the gas flow and regulates it safely in all different situations. The fryer also has a ​​built-in flue deflector, which safely navigates hot gases through the ventilation system. And there's yet another useful safety feature: a temperature limit switch that automatically turns off the gas supply if the fryer exceeds the temperature limit of 450 degrees Fahrenheit.
Nevertheless, keep in mind that you should still exercise all the basic precautions with this fryer as you normally do with any other gas-operated kitchen gear. Make sure the device is professionally installed and regularly maintained, and train your employees well before letting them operate it.
Reliability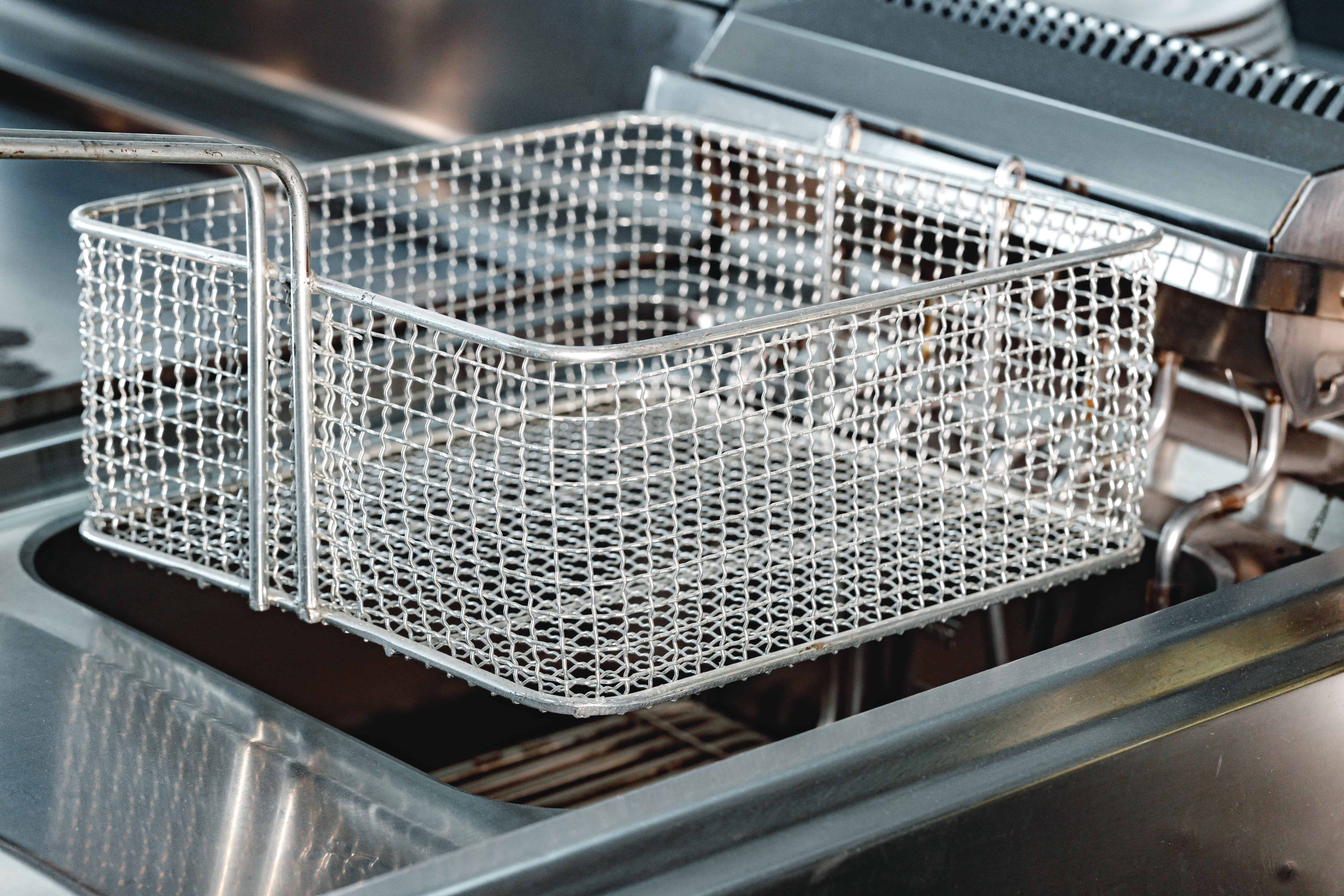 Pitco is a reputable American company that guarantees its commercial-grade fryers' overall quality, durability, and reliability with a comprehensive warranty program. This program comprises a complex policy that comes with some exceptions, ifs & whens, but in general, most parts of your Pitco 65C+S fryer should be covered for 10 years after the purchase.
This warranty grants you access to full customer support and free professional repairs or replacements in case your fryer malfunctions within the given period due to its faulty construction or poor craftsmanship. Nevertheless, this warranty is only applicable if you follow the user's manual closely, treat the device with proper care, and don't manipulate the fryer on your own.
Fortunately, according to the dozens of online reviews from experienced users, these fryers break or malfunction only rarely. In fact, many users are happy with their purchase of this fryer even after 5+ years of its daily use.
Price
Pitco fryers are definitely some of the pricier machines in their class and category. This applies particularly to high-capacity fryers like Pitco 65C+S, which are significantly more expensive than some of their smaller alternatives.
Nevertheless, if you're not completely limited by your budget, this investment is certainly worth considering. Keep in mind that this quality gas fryer will most likely serve you well for many years to come; it comes with a warranty and is also energy-efficient.
For the latest price of Pitco 65C+S, click here.
Pros of the 65C+S
Let's summarize the biggest assets of this commercial-grade fryer:
Durability
Pitco 65C+S is made of some of the most durable materials on the market. It's housing, control features, and accessories are all built to last and withstand the demanding environment of commercial kitchens.
Easy to clean
The tube-style heating system is going to keep your frying oil cleaner and healthier by allowing all the burning crumbles to fall through the tube rack right into the cool zone, where they can be easily collected. The wide drain valve and shiny stainless steel surface facilitate the cleaning and maintenance of this machine even more.
Large capacity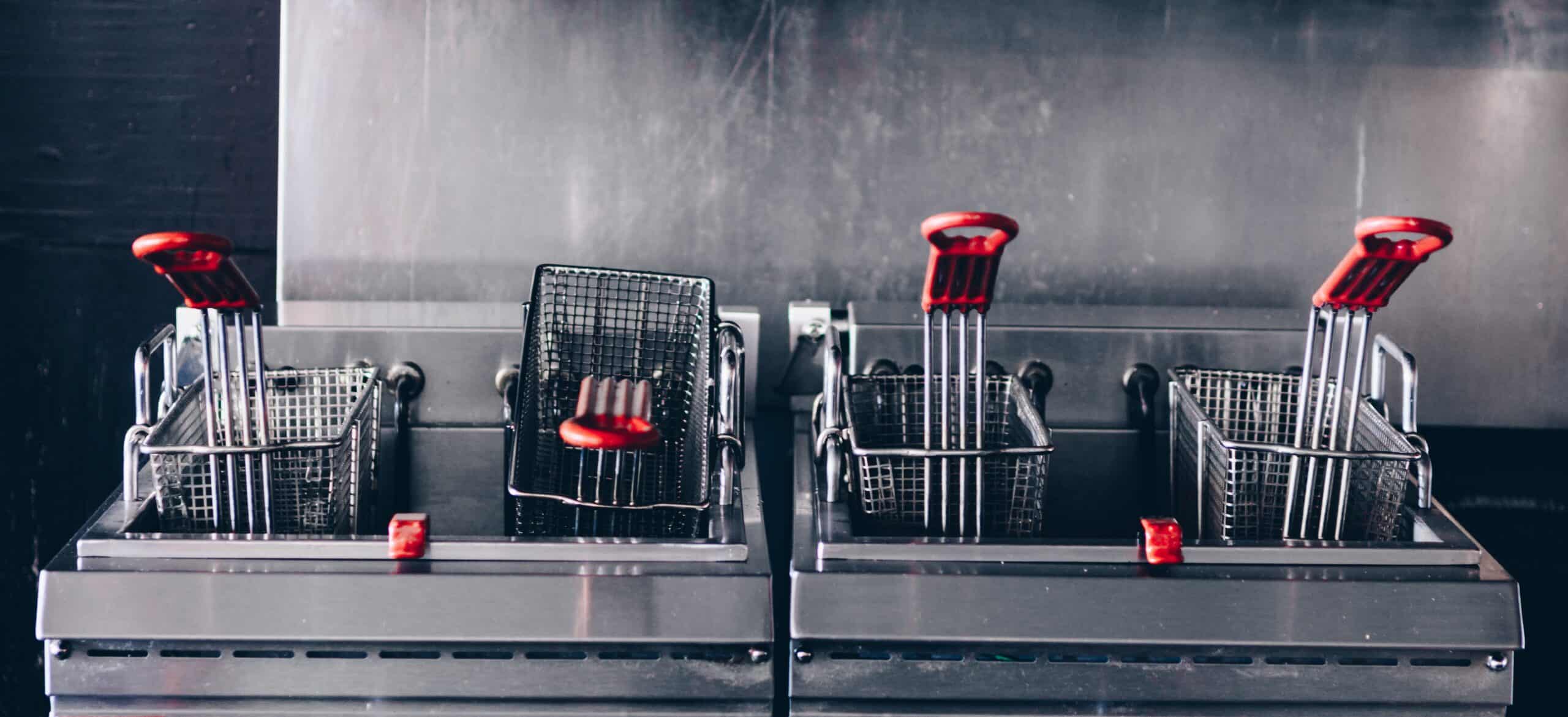 This commercial-grade fryer with 60 to 85 lbs capacity can satisfy even the largest kitchens in extremely busy establishments. It is one of the largest deep fryers in Pitco's current portfolio.
Safety
This fryer has several useful safety measures that should help you avoid any hazardous gas leakage, overheating, or circuit shortages.
Reliability
Pitco is a well-known American producer, and their fryers are believed to be some of the most reliable machines in its class. Their fryers also come with a comprehensive warranty (up to 10 years from purchase).
Abundance of accessories
Do you prefer using one large frying basket or 2 – 3 smaller ones? Are you happy with firm legs, or would you like to move your fryer around on caster wheels? Pitco has tons of optional accessories for the 65C+S fryer on the stock.
Efficiency
High gas consumption means high operational costs. It is also undesirable from an environmental viewpoint. Fortunately, this machine is quite energy-efficient, consuming just around 150,000 BTU per hour.
Cons of the Pitco 65C+S
Pitco 65C+S is certainly a great fryer, but it is not completely flawless. These drawbacks might probably discourage you from its purchase: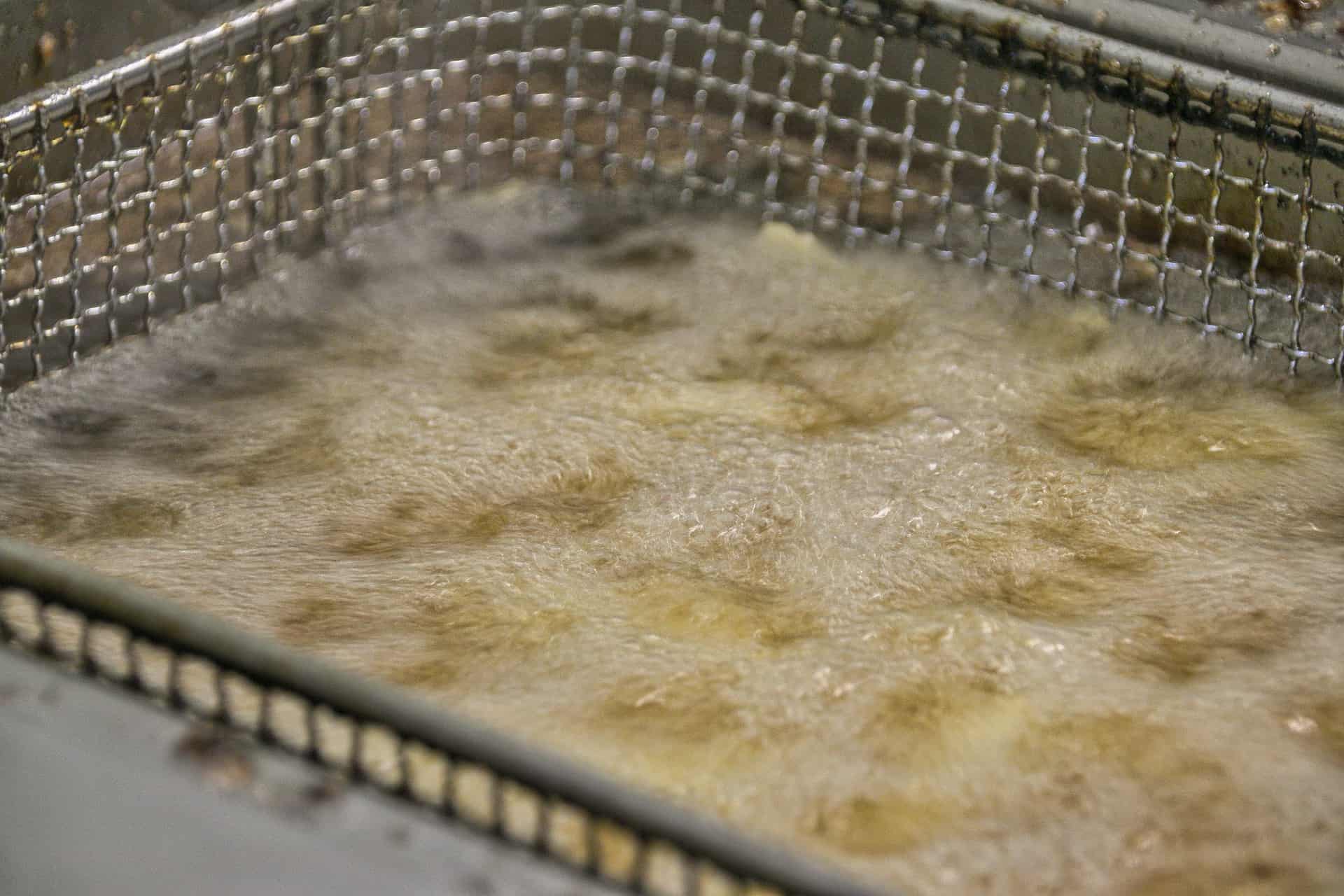 Oil consumption
The tube-style heating system comes with some advantages, but it also has some downsides. It means, for example, that you have to put more oil into the tank since some part of it will eventually end in the cool zone at the unit's bottom.
High price
If you're looking for low-cost kitchen equipment, Pitco fryers are not going to suit your needs very well. The large-capacity 65C+S is in particular significantly pricier than many other fryers on the market.
Single pot
If you automatically expect such a large deep fryer to have more than one frypot, Pitco 65C+S will probably disappoint you. This fryer has a one-pot design, so you cannot make two separate batches of fried food at once with it.
Are There Any Alternatives?
Not entirely sure if this is your next fryer? Here are some other similar options you might find interesting:
Pitco 40D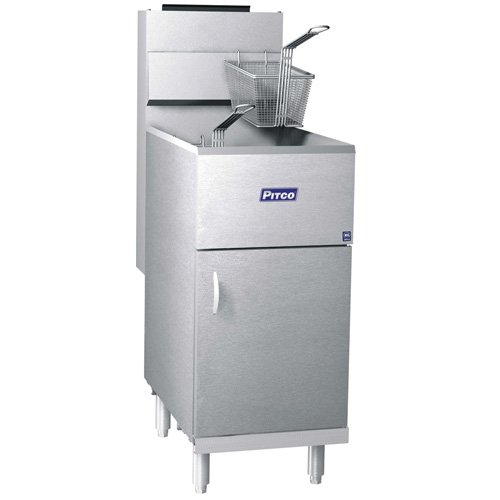 If you don't need extra-large capacity, you can save some of the expenses on your new gas fryer by choosing a smaller yet equally efficient and reliable Pitco 40D. This tube-fired fryer has 40-45 lb. oil capacity, 14"x 14" frying area, and it consumes just 115,000 BTU per hour.
It is suitable mostly for small-to-middle restaurants or food stands. Thanks to its smaller dimensions, it can also easily fit into tighter kitchens. For more details, check out our recent review of this fryer here.
Pitco SG14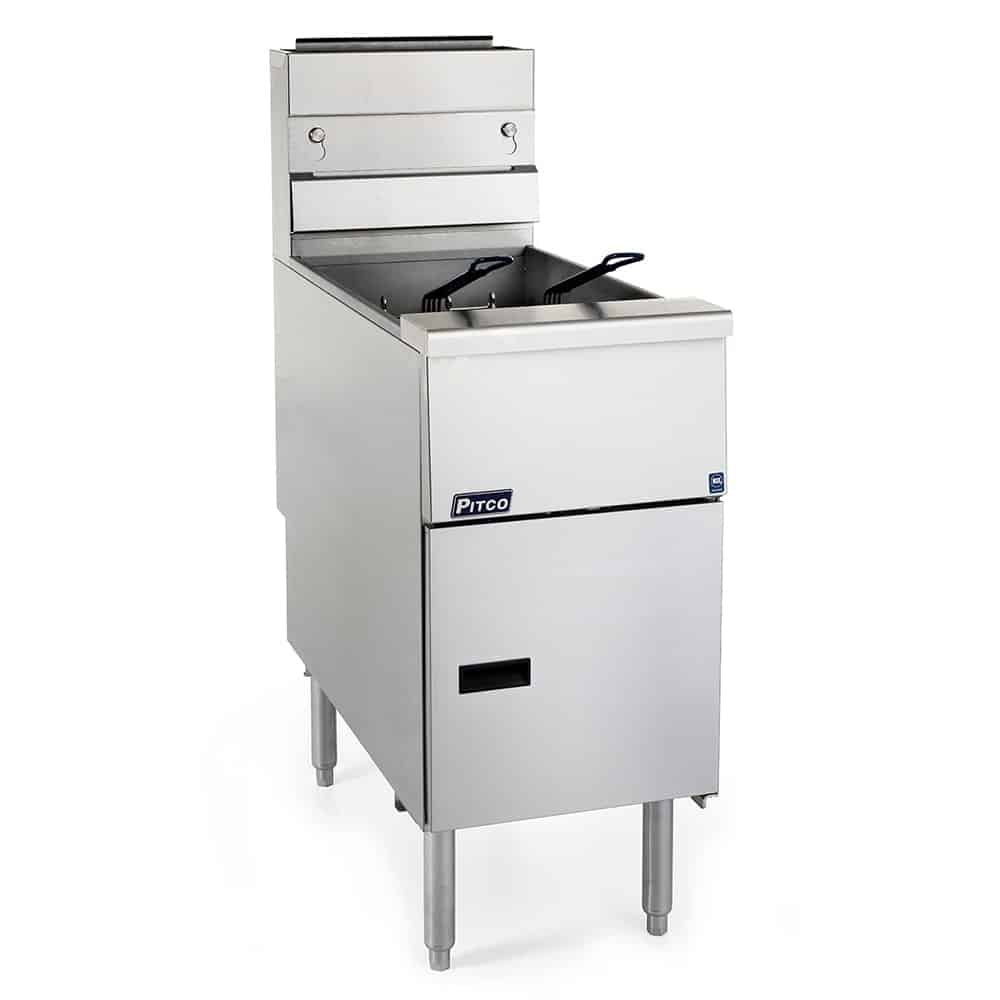 Pitco SG14 is another commercial-grade deep fryer from the same manufacturer. Just like the 40D above, this fryer has a bit limited capacity (40-50 lb.), so it is mostly suitable for smaller venues. Nevertheless, this particular fryer does not feature tube-heating technology. Instead, it is fired by a convenient Solstice burner that does not require any blower or ceramics.
SG14 comes with single or 2-twin frying baskets, adjustable legs, and various great safety features. You can learn more about this fryer by reading our full Pico SSG14 review.
Pitco 65C+S Review: Final Thoughts
If you're looking for a large, efficient, and reliable gas fryer, Pitco 65C+S might be exactly what you need. This stainless steel floor-standing fryer is full of power and modern technologies that will help you unleash the complete potential of your venue while keeping the operational costs down. It is safe, easy to use, and even easier to clean.
Nevertheless, this machine is also large, heavy, and quite expensive. It comes with a tube-heating technology that has some specific downsides, and despite the large dimensions and capacity of this fryer, there's only one frying pot on it. Is any of these issues a dealbreaker for you? Then you probably might prefer some of the smaller (and more affordable) fryers like the Pitco SG14 and Pitco 40D that I've briefly mentioned in the alternatives section.
In any case, I hope that this review helps you decide if this fryer is what your kitchen truly needs. If you need more advice on how to choose the best fryer, maybe you should continue reading our comprehensive commercial fryer buying guide.