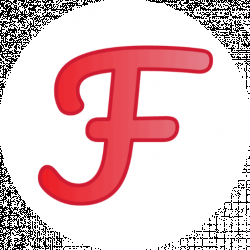 Latest posts by Food Service HQ Team
(see all)
Almost everyone loves to eat pizza. If you ever go around and ask your friends or family what their favorite food is, odds are many of them will say it's pizza. As one of the most popular foods eaten around the world, there are many ways to make and eat pizza.
However, every pizza will need a good oven in order to cook it properly. Among the many brands of pizza ovens out there, one of the best you can buy is a TurboChef.
The TurboChef brand offers top-of-the-line ovens for cooking virtually any size or shape of pizza you want, and often in a very short amount of time. Read on in order to find out what makes for a good pizza oven and what makes TurboChef a great choice.
What to Look For in a Pizza Oven?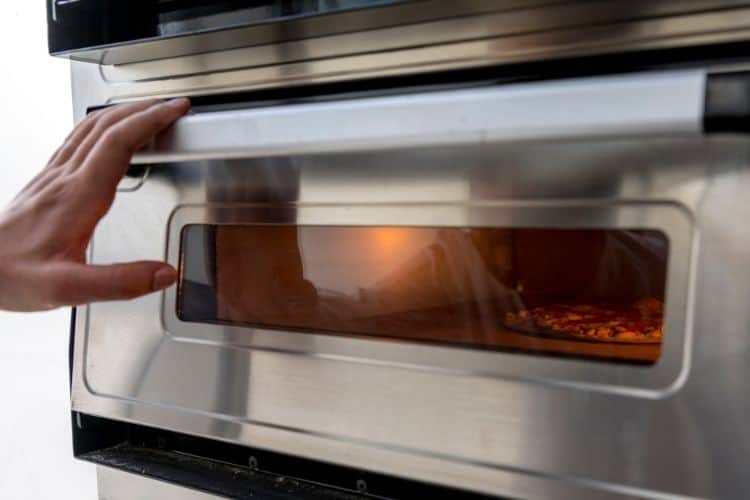 For those already planning on shopping for an oven specifically to make pizza, you'll naturally be wondering what qualities to look for. First, however, you need to ask yourself a few questions to consider your own situation, including:
What is your budget?
Are you buying a pizza oven for professional or personal use?
How much space do you have to install it?
There are a few more questions you might consider depending on your needs, but these three you will definitely want to ask.
Now, as far as what a good pizza oven needs, there are several things you need to look for, such as:
Material
Perhaps most importantly, you want to make sure your pizza oven will be made out of strong and sturdy material that will last a long time. While other metals are commonly used in making pizza ovens, stainless steel is generally considered the best.
Size
The size of the oven can be crucial to its pizza-making abilities. This is especially true if you're buying for a professional setting. For those getting an oven for restaurant use, you'll need to make sure it can fit pizzas of multiple sizes.
Time
Another crucial element will be how fast the oven can cook a pizza. While it's okay for home ovens to take time cooking a pizza, professional pizza chefs will need an oven that can bake multiple pizzas in a matter of minutes.
Control
No matter what setting you'll have your pizza oven in, you're certainly going to want to make sure you have proper control of the temperature, time, and other elements. While most ovens will have these features, some are more adaptable and easy to use than others.
There may be more issues you want to take into account, but these four are things you should always be looking at when shopping for a pizza oven.
What Makes TurboChef a Great Choice?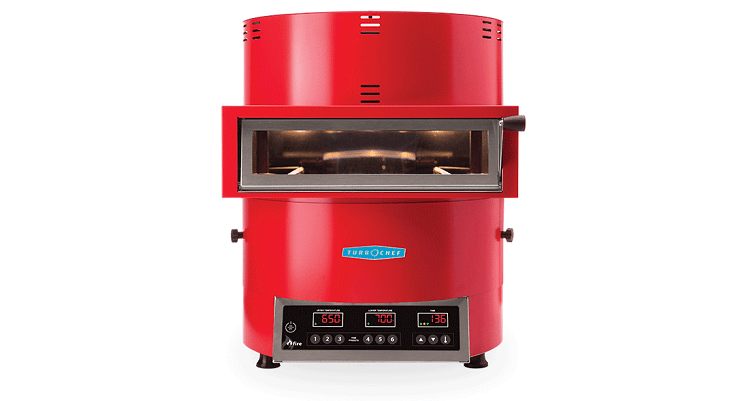 While there are many different brands of pizza oven out there to choose from, TurboChef's line of premium products offers everything you will want and more. To begin with, all of TurboChef's ovens are made using top-of-the-line stainless steel. Because of this, your TurboChef oven will be able to last for a very long time in good condition.
This also means that it will be less susceptible to damage and rust from water spills. However, you will still need to be careful not to get it too wet so that the electrical components don't get destroyed.
Next, because of its wide array of products to choose from, there are many different sized ovens you can buy. And by size, that means both in terms of how big of a pizza you want to bake and also how many pizzas can be cooked at one time. For example, one of TurboChef's ovens can hold up to three pizzas at one time.
As far as pizza sizes go, larger ovens can hold up to 16 inches, while smaller ones can fit 12 or 14-inch pizzas. Cooking time is another reason why TurboChef ovens are perfect for anyone wanting to cook delicious pizzas quickly and easily.
All of the TurboChefs ovens can cook pizzas in roughly three minutes or less. That's great news for anyone wanting to open up a pizza restaurant since it means you can cook several pizzas in around ten minutes. Controlling a TurboChef oven is also intuitive and simple. All models offered by TurboChef come equipped with a state-of-the-art touchpad interface to control your cooking time and temperature.
Not only will you be able to do this, however, you can also download recipes into the ovens system itself since all touchpads are also WiFi-compatible. In addition to this, some models offer on-screen instructions in several languages for those who are not native English speakers.
One more thing to add about why TurboChef ovens are great is that they also work well at cooking many other things besides pizza. For example, some of the smaller ovens are ideal for toasting sandwiches. You can also use them for roasting vegetables, potatoes, meat, or just about anything else you can think of.
Types of TurboChef Oven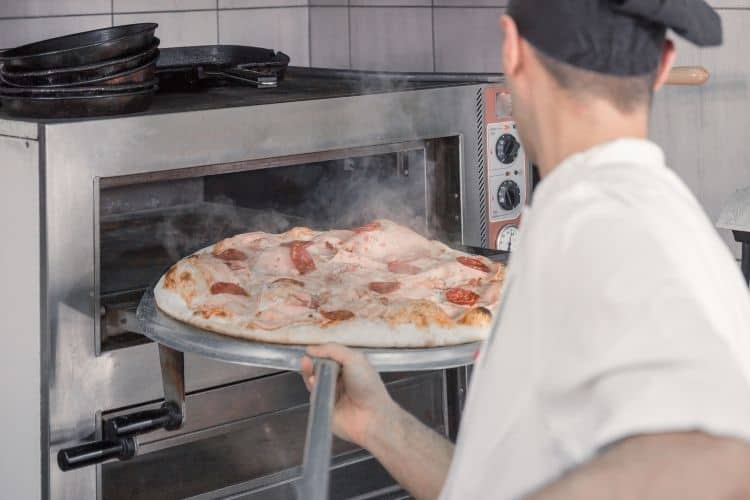 TurboChef breaks down the different types of ovens it offers into four general categories. These include:
• Ventless Rapid Cook Ovens
• Ventless High-Speed Conveyors
• Ventless High-Speed Impingement Ovens
• Ventless Automation
If you're wondering why all of TurboChef's ovens are listed as 'ventless,' it's fairly easy to explain. Essentially, this means that the oven has an internal system that eliminates grease from the vapor it emits before it has a chance to leave the oven. Not only does it keep your oven cleaner, but it is also environmentally friendly.
Now, in order to illustrate the differences between different types of ovens, it's best to break it down individually and talk about each type one at a time.
Ventless Rapid Cook Ovens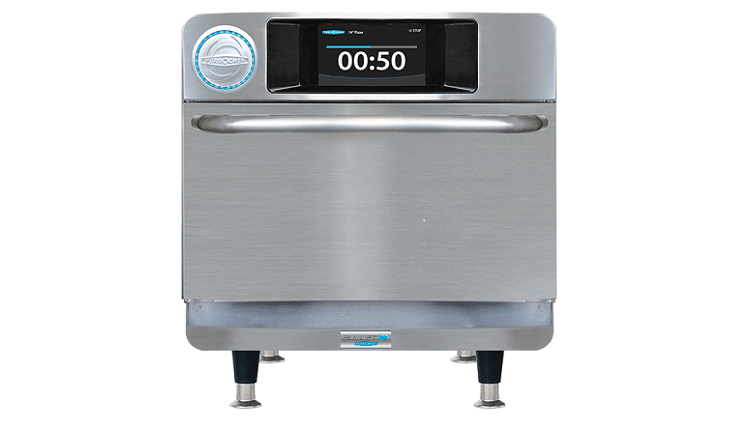 These are TurboChef's smallest and most simple products. They use a method called high-speed air impingement in order to decrease cooking times "by 80%".
In terms of appearance, they most resemble a typical in-home convection oven. In terms of size, they are around two feet in height, width, and also depth.
Because of their small size, you won't be able to cook the largest-sized pizza in these ovens. But, they are perfect for making toasted sandwiches, skewers, and other baked items.
Cook times can be a little over two minutes for a pizza but less than a minute for some other items. Because of its smaller size, it can also only cook one item at a time. Therefore, it might not be ideal for a restaurant setting unless you only plan on using it for smaller or less common items.
However, though it may not be an ideal piece of equipment for professional use, its size makes it perfect to use at home in lieu of a traditional convection oven. Its quick cooking times can make home baking a hundred times easier. Not only that, but its high-tech ergonomic design makes it easy to clean as well.
Overall, the Ventless Rapid Cook Ovens are a good choice for those who only cook pizzas occasionally or for home pizza cooks. It may not have all the ideal features you want in a pizza oven, but it is still a piece of state-of-the-art equipment that can cook pizzas just as well as any other TurboChef product.
Of course, there isn't just one type of Rapid Cook Oven available, but over a dozen different models with slight variations you can choose from. Take a look at their catalogue listing online to see if one speaks to you.
Pros
Fast cooking times
Economical and easy to clean
Great for cooking smaller items
Cons
Not ideal for restaurants
Can't cook large-sized pizzas
Ventless High-Speed Conveyor Ovens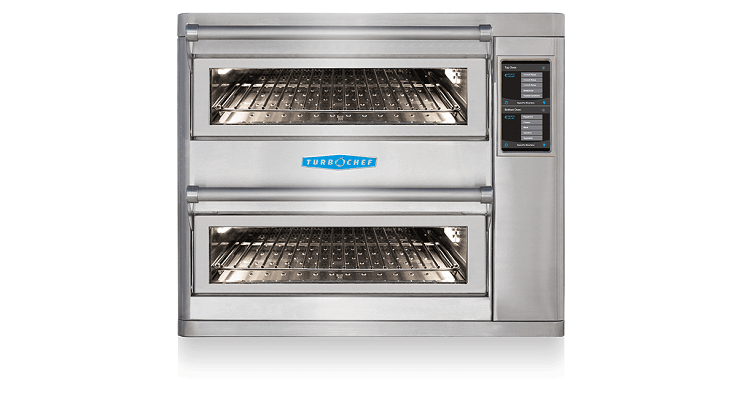 Just like it says in the title, TurboChefs conveyor ovens cook pizzas situated on a conveyor belt. While that might make it sound like factory-made pizza, the Highspeed Conveyor Ovens are built just as well as TurboChefs other products.
Like the Rapid Cook Ovens, the Conveyor bakes pizzas using impingement technology and can cook them in relatively little time. However, at almost three minutes for a large pizza, it is a little bit slower than the Rapid Cook.
Despite the slower cooking time, it can still cook up to "35 pizzas" per hour. In addition to this, it can fit up to 16 inch pizzas meaning you can choose between small, medium, or large sizes. Plus, its conveyor design makes it exceptionally easy to put in and take out the pizzas compared to a traditional oven.
While it would be possible to find a place to fit this oven in your home, the Conveyor works best in a professional restaurant setting. Any experienced pizza chef will be sure to love its fast and easy-to-use design.
TurboChef offers several different, but similar, variations of its Conveyor Ovens. Take some time to compare them to see which one might work best for you.
Pros
Easy to use conveyor belt design
Can cook many pizzas in an hour
Can fit large pizza sizes
Cons
Slightly slower than other models
Might not be ideal for home use
Ventless High-Speed Impingement Ovens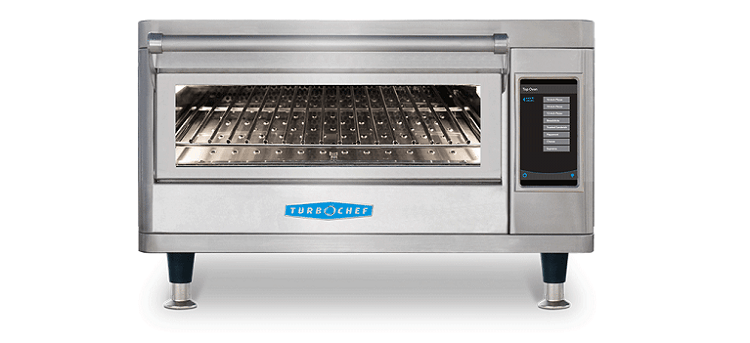 This type of oven offers a bit more variety in terms of function and appearance compared to the previous two types talked about. Just like the other two and, as the name implies, the High-Speed Impingement Ovens use clean and environmentally friendly technology to cook pizzas in as little time as possible.
As opposed to the Conveyors, they generally look like and function like most other types of ovens on the market. However, there is a little more variety to choose from in terms of size and capacity. For example, there is the Fire model, which is quite small and can only fit one pizza.
However, it can cook a 14-inch pizza in less than two minutes. Another model is the Double Batch which can hold two pizzas at once, but the cooking times are a bit longer.
Because of their smaller size, they can arguably be used either in the home or in a restaurant. However, it would also be difficult to bake any items that are thicker than a pizza. Therefore, it should only be bought for home use if you're looking for a dedicated pizza oven.
If any of these features sound like they'd be a good fit for you, compare and contrast the various types of High-Speed Impingement Ovens available to see if you'd like to buy one.
Pros
Very fast speeds
Smaller model that can fit in many places
Cons
Few things fit in the oven besides pizza
Ventless Automation Ovens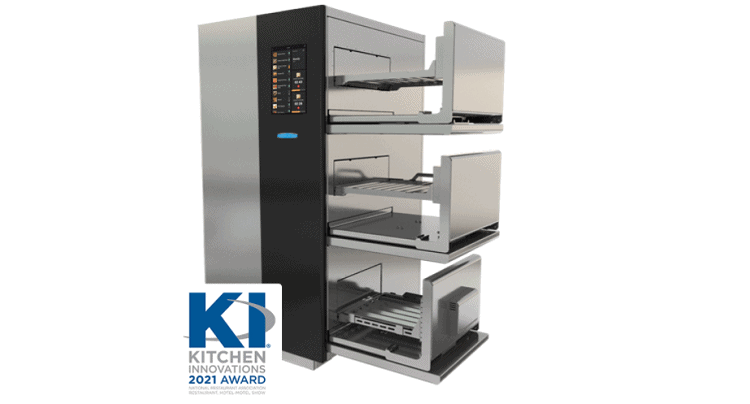 This is by far TurboChefs largest and most intricate type of oven. It combines all the different features of its previously listed ovens and then adds some.
It is also by far the largest type of oven offered. It measures at just over 60 inches or roughly 5 feet in height, making it almost as large as a kitchen fridge.
Because of its large build, it is able to hold up to three pizzas at once. In addition, it can also easily cook several other types of food, including chicken breasts, cookies, and different types of bread.
Not only does the Ventless Automation Oven give you the ability to cook multiple items at once, but you can also cook it in several different ways. Its technologically intricate design allows you to bake using rapid cook, impingement, or convection methods, or even a combination of the three.
Also, with its ability to hold up to 1000 recipes at once, cooking virtually anything can be done with the simple push of a few buttons.
While it might not be great for home use, this type of oven is great for any kind of restaurant. And because it can be used for a number of other foods besides pizza, it can be used to cook a variety of different dishes besides.
Though other types of ovens have multiple models to choose from, the Ventless Automation Oven only has one model called the Plexor. You can read through its page online to learn even more about it.
Pros
Cooks multiple items at once
Several different ways to cook
Can cook a variety of foods
Cons
Large size makes it hard to fit into a home
FAQs
Question: How Hot Does a Turbochef Get?
Answer: In most conditions, a Turbochef Pizza Oven will cook at temperatures between 500 and 820 degrees Fahrenheit.
Question: How Much Does a Turbochef Oven Cost?
Answer: Because of its high-quality build and high-end technology, you can expect to spend between $5000 and $15000 when purchasing a Turbochef oven.
Question: What If My Turbochef Oven Breaks Down?
Answer: In the event that your oven stops working properly, you should contact the seller you bought yours from. Thankfully all Turbochef ovens come with a 1-year free warranty in case of any mishaps.
Turbochef Pizza Oven Review: Conclusions
Whenever you're looking for a pizza oven, there might be a wide array of brands, products, and models to choose from. There are also lots of different things you'll need to think about, including how fast you need to bake your pizzas, what size you want, whether you're buying for home or for a restaurant, etc.
The good news with TurboChef is that it offers so many different models to choose from that at least one of them should work well for you.
Not only are all their ovens rapid speed and clean, but they are all also built to last and easy to use. Though no oven is perfect, TurboChef offers a truly great line of products that's sure to satisfy your needs and your taste buds.