Latest posts by Alice Smith
(see all)
You opened your restaurant and everything is going well. You're getting great reviews, you have loyal customers, and there's never a day when business slows down.
But, there's more to running a restaurant than simply serving the customers. You also have to order supplies, pay wages, and somehow keep track of all these finances. And that's where the best restaurant accounting software comes in.
Running a restaurant can be a lot of work. You have to make sure that the accounting is done correctly, to ensure that you're running as quickly and efficiently as possible. If you have any doubts at all about your finances, then, as a business, you should be able to refer back to your accounting software.
For instance, how will you know how much money was made last week? Are you losing profit on a particular dish? What if an employee tries to steal from the till? This blog post will talk about accounting software for restaurants and why it's so important to manage your accounts correctly in order for businesses like yours to run smoothly.
What is Restaurant Accounting Software?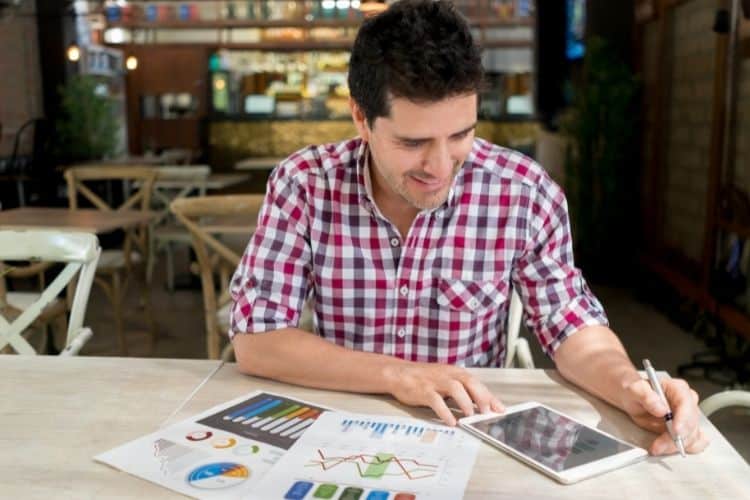 Accounting software is a type of program designed to keep track of financial records for businesses that are organized on an accounting calendar, such as a monthly or annual one. Usually, accounting software allows companies to produce reports on different aspects of their business. This helps them make decisions about future investments in things like staffing, purchasing equipment, and more.
Accounting software is one of the most important investments that any restaurant should make. It will help you save time and increase the efficiency of your business and get a better handle on your spending.
Why Do You Need Restaurant Accounting Software?
Okay, so you're a pretty organized person. You have spreadsheets to track spending and you know what money is going where. Do you really need accounting software too?
Well, the short answer is, yes! One reason restaurants need accounting software is that it simplifies running the books by doing away with manual data entry and calculations when entering expenses and income into ledgers. This way, everything can be done digitally so there's no room for errors. Accounting also makes it possible to create budgets quickly – this means less wasted money and time on accounting tasks.
It also means that you, as the restaurant owner, will be able to spend less time entering financial data into a spreadsheet, and more time running your restaurant and being hands-on with your staff.
Another reason you need restaurant accounting software is that it helps with tracking inventories, managing customer payments, and other daily paperwork. For example, the accounting software will help track how much food your kitchen has and when to order more without you having to rummage through the cupboards.
By using an accounting system there's less of a chance that the wrong items are ordered in anticipation of an event or holiday meal which saves money in the long run!
What to Look for in Restaurant Accounting Software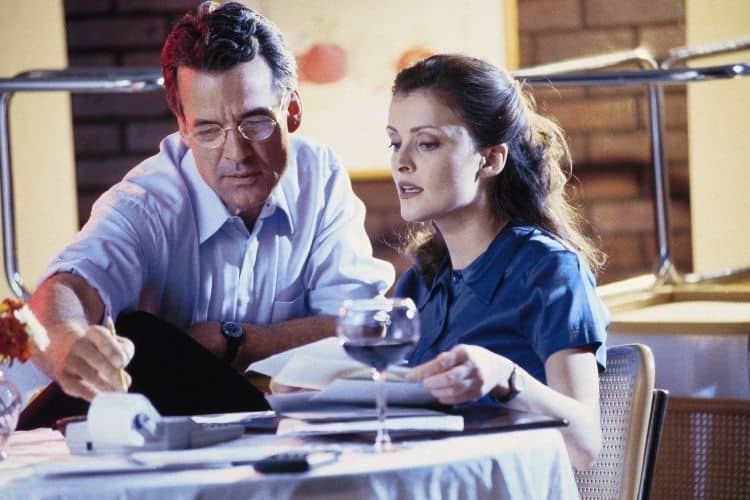 Before deciding on the best accounting software for your business, you should first think about what you really need it to do. This accounting software will be the backbone of your accounting operations, so make sure that it's versatile enough for all the accounting needs in your restaurant.
Some things to consider are: how much data will I have? What features should I look for? How easy is this accounting software to use with a touchscreen device or other equipment on hand? Will my staff members like using it, too? And does this accounting software integrate well with any business management system we're already using (like POS systems)?
Let's go into more detail about some of these options and what you should look for in accounting software for your restaurant:
Ease of Use
Accounting and taxes aren't the simplest of things to understand, but you'll want to find a piece of accounting software that makes that process as simple as possible. It should be clean and intuitive so that your staff can quickly learn the system while you still having all of their accounting needs met.
Good accounting software will also have a friendly interface, with buttons for tasks like "new expense" or "pay customer." This means less time wasted on figuring out what you need to do next.
Ease of use can be measured in terms of how easy it is to:
Create accounting documents such as invoices, checks, and purchase orders.
Enter transactions (and print reports) from a computerized accounting system.
Produce management information for the business entity or for individual parts of the business entity.
Produce accounting information for use in the production of accounting statements, such as balance sheets and profit and loss accounts.
File tax returns electronically (e.g., PTZ).
Some accounting software is better than others when it comes to these factors. For example, some are more user-friendly with a modern design that will make accounting tasks easier for those who aren't familiar with accounting software.
Mobile App Integration
As we now live in a very digital age, it's important to find accounting software that can be used on mobile devices and tablets. This is especially true if your restaurant staff needs access throughout their day.
In order for a piece of accounting software to be compatible with mobile devices, it should be cloud accounting software. This means that your files will always be synced and available from any device – no matter what. Some cloud accounting software will even allow users to work offline without worrying about losing connections and data.
Make sure to find accounting software that's compatible with mobile devices so staff can access it on the go and seamlessly transition between work, home, and other environments.
Price
With any piece of software or a new product you buy for your business, you'll need to take the price into account. When it comes to accounting software, some software is paid and others are free. But, most restaurants can find a service that will suit their needs without breaking the bank.
If you're looking for accounting software that is in your price range, try to find one with a free trial period so that you can test it out before purchasing. This will allow restaurant owners to see if the accounting service suits their needs without spending any money upfront.
Once the trial is over, some accounting services even offer discounts if purchased outright instead of through a monthly service. Either way, accounting software will help to save money in the long run – so think about what you can afford now and which accounting service is the best for your needs. But price should factor high on your priority list.
General Features
You'll also need to consider the features. Which features do you require for your restaurant accounting software? Some accounting programs are better at handling payroll, while others might be better at inventory management. Some accounting software is specifically designed to handle the accounting needs of restaurants- it'll have features like managing cash flow and tracking food costs.
Other accounting software, however, has a much wider range of features– they're typically best suited for larger organizations with more complex accounting needs. Nonetheless, these can still suit larger catering organizations, such as buffet restaurants or hotels.
Consider what your business or department will need when choosing an accounting service. A good place to start would be by considering which features are most important for you to keep track of.
Plus, there are some accounting services that come preconfigured with tasks such as budgeting and forecasting future income. If the service you're looking at has features like this, then it can help if you find yourself short on time because these tasks can be quite time-consuming.
Evaluation/Reviews
Don't forget to take others' opinions into account. It's important to read the reviews and testimonials of accounting software before making a purchase. This will help you decide which accounting service is best for your restaurant.
Take some time now to search through reviews, see what customers are saying about accounting software in general, or review features that might be better suited to your needs. All these factors can make it easier when choosing an accounting software program for your restaurant.
Restaurant Features
As opposed to general features, there are plenty of specific features designed for accounting software for restaurants or catering businesses. This might include accounting software for catering or accounting software with POS integration.
Some programs are specifically designed to handle the accounting needs of restaurants. They have features like managing cash flow and tracking food costs, making it easier for restaurant owners to know what they're spending on ingredients in order to adjust prices accordingly.
This is an important feature that can seriously help you stay on track with budget and recipe costing. So look into whether any accounting service offers restaurant-specific features. Then again, you might find that the features on standard software work just as well without having these particular ones built-in. So, it's sometimes a matter of preference.
What is the Best Account Software for Restaurants?
So, now that we've looked at what to look for in your restaurant accounting software, let's take a look at some of the best pieces of software on the market today.
Restaurant365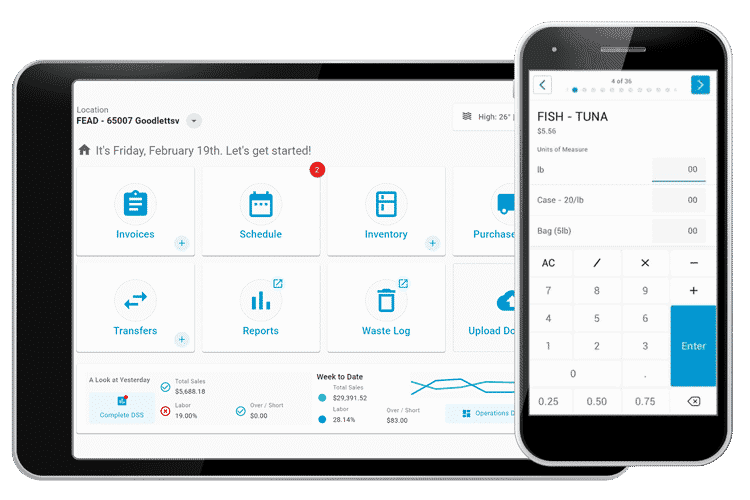 Resturant365 is accounting software that's designed specifically for restaurants. It has a great range of features, like managing cash flow and tracking food costs, and it also integrates really well with other systems. It's perfect if you're looking to balance your books or even handle staff scheduling.
Restaurant365 offers an online accounting service to make accounting for your catering business easier than ever before. You can streamline all of your accounts, pull data from your other systems and your bank, and even set budgets and spending limits.
All transactions are recorded on the cloud so they can be accessed from any computer at any time- no more worries about where your information is stored!
One downside of Restaurant365 is that it doesn't offer payroll services. However, you can integrate with the ADP of your payroll company which may simplify things. You can also integrate with food and drinks vendors, banks, and POS systems, so you'll have most of what you need all in one place.
QuickBooks Online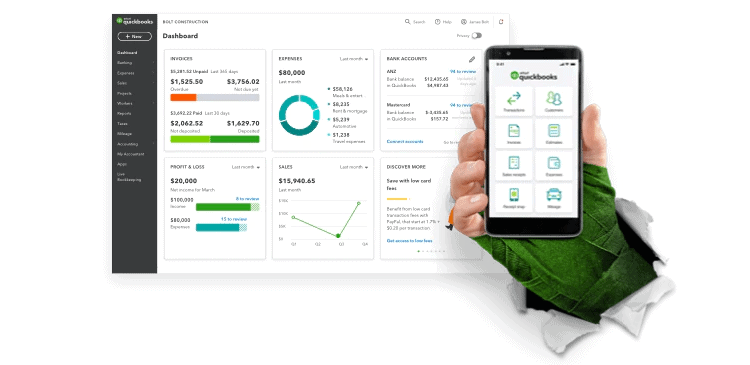 QuickBooks Online accounting software is great for catering professionals. It's great if you're a larger organization with more complex accounting needs, but is also suitable for restaurant owners will very little experience with accounting.
With convenient integrations with your bank and most POS systems, it won't be too tricky to set up with your current way of working. However, because it's not a dedicated restaurant accounting system, this process may take a little longer than some of the others on this list.
Nonetheless, the feature set it offers is also pretty impressive. This includes receipt organization, invoice creation, advanced payments,  the ability to manage both bills and employees, and even payroll tracking, but this is an additional cost.
It does lack some specific features that might only apply to managing food costs (though these capabilities may be handled by other accounting programs), but in the end, QuickBooks is a great choice.
Xero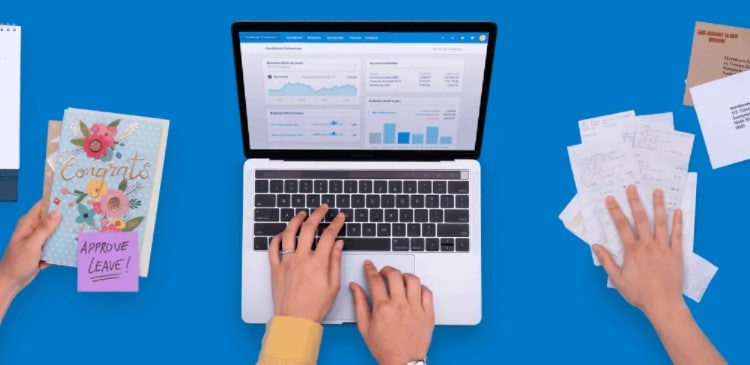 Designed for smaller businesses, Xero comes with all the features you need to make managing your restaurant accounting easier than ever before. It's commonly considered an alternative to Quickbooks Online but, where they excel for larger businesses, Xero excels for smaller ones.
It has reporting and forecasting capabilities for revenue, outgoings reports, tools for managing invoices, purchases, bank reconciliation, and more. However, like Quickbooks, it's not dedicated to restaurants, so it may take more time to set it up to fit your business.
But, also like Quickbooks, it comes with a wide range of useful tools. This includes processing payroll, managing your inventory, income and expense tracking, real-time cash management, up-to-date financial reports, and teh ability to set certain tasks on autopilot.
Xero also comes integrates with Gusto restaurant payroll software – so if you're looking for accounting services that'll work seamlessly together without any issues or difficulties, this is for you.
One of Xero's best features? It offers a handy mobile app to keep up to date with your accounts on the go. It's also worth noting that Xero has a 30-day free trial available, which is great if you want to give this accounting service ago before making your purchase.
MarginEdge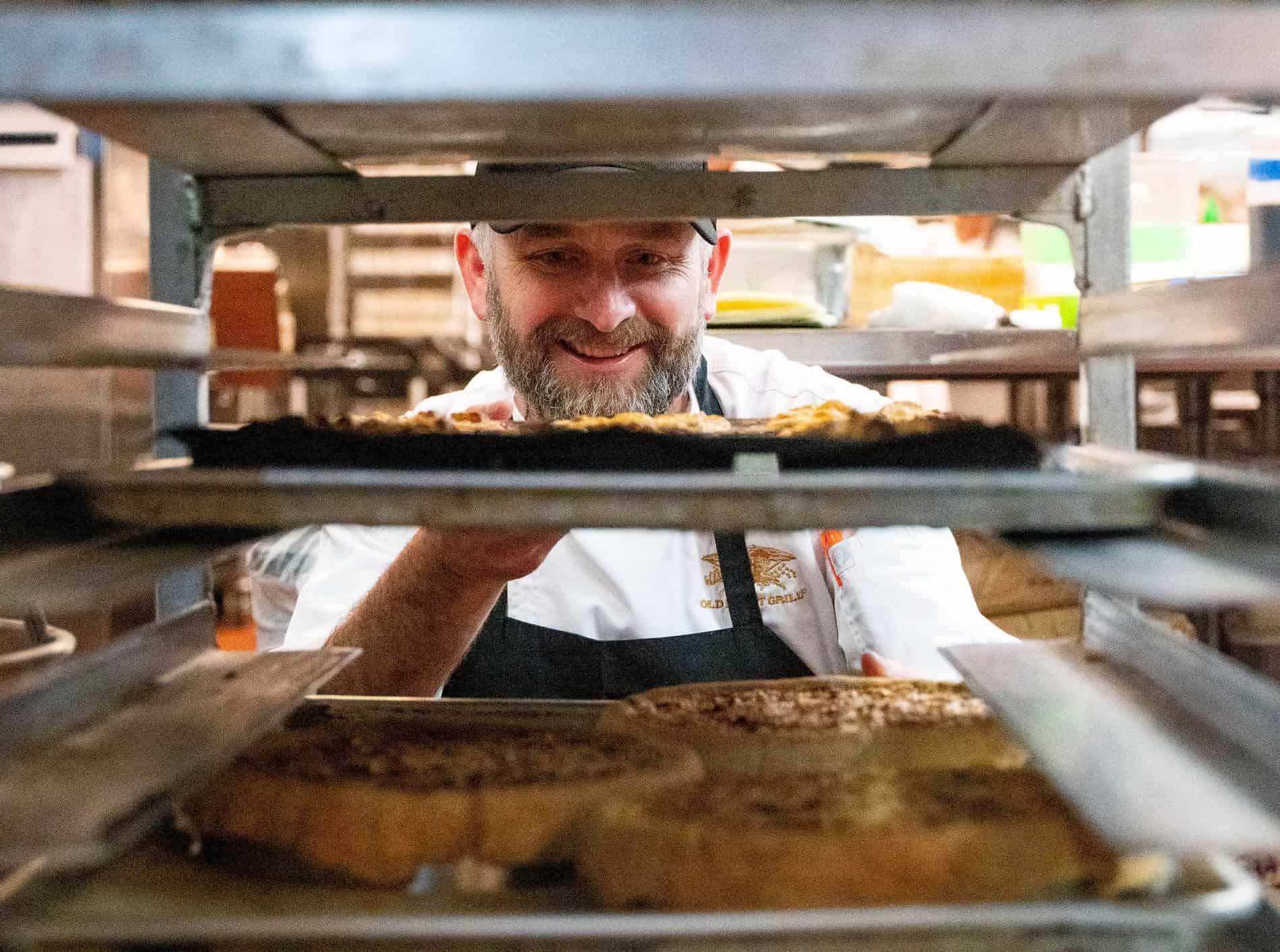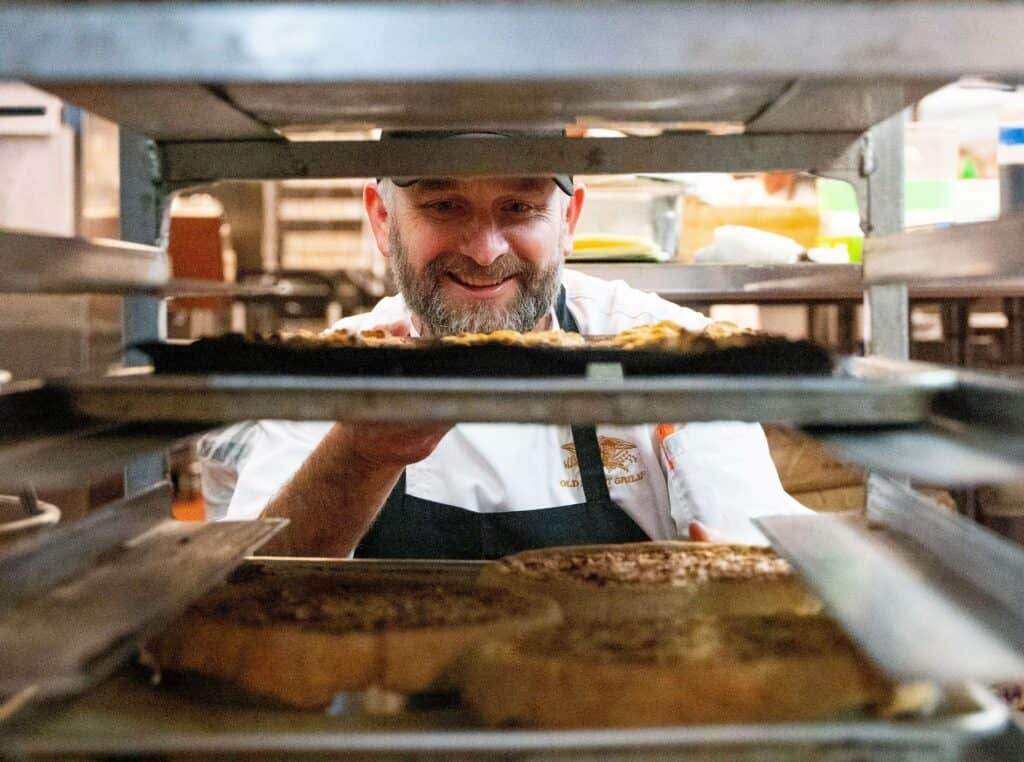 MarginEdge accounting software is a newer accounting program designed for restaurants. It comes with some very unique features that accounting professionals might not have seen before.
First of all, as opposed to being standalone accounting software, it's more of an add-on for other popular services, like QuickBooks. Typically, restaurants would start with QuickBooks, and then add Margin Edge once they've grown accustomed to the features. It also integrates with Sage Intacct, Xero, and QuickBooks Desktop as well as Online.
So, what features does it have that these other types of accounting software don't? Well, remember how we said that accounting software like QuickBooks and Xero doesn't have restaurant-specific features? With MarginEdge, you can add those on.
It gives you advanced tracking of your food costs, will inform you of the financial impact of changing recipes, uses your latest invoice pricing to automatically recalculate the cost of recipes, and compares the actual individual ingredient usage to what has been used in dishes that have sold.
It also integrates with popular POS Systems like GoTab, Clover, and Brink POS.
Unfortunately, it doesn't offer employee scheduling, and you will have to b using existing accounting software to add this onto, but it's without a doubt one of the best accounting software for restaurants.
FreshBooks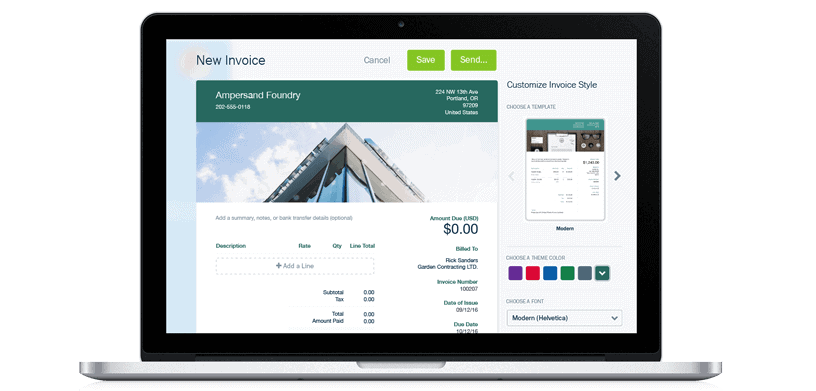 FreshBooks accounting software is a great option for restaurant owners who are looking for a budget accounting solution. Once again, it's designed to work with a range of industries, but it comes with an impressive range of features that make it perfect for restaurant use.
It's designed to be user-friendly, with simple reports, easy-to-track expenses, and revenue, and it gives you the ability to store receipts simply by taking a picture. The categorized expenses make it easy to see what your restaurant is spending the most money on and track your staff's hours.
But do you want to know the thing we like most about this accounting service? It has real-time reporting capabilities! You can connect your bank account to FreshBooks for real-time updates on what's being spent. So you can see exactly how your business is doing on any given day without needing to do anything or wait until everything gets uploaded into the system. This means more accurate information and less waiting.
Also, FreshBooks accounting software offers unlimited customer support (talk to a representative on the phone, live chat, or email) which is great for accounting professionals who need help.
TouchBistro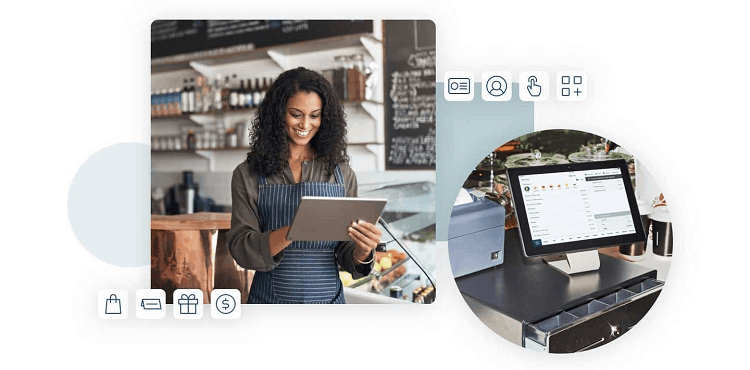 You might be wondering what an iPad-based POS system is doing on a list of the best accounting software. But TouchBistro's primary goals are to make managing a restaurant's finances easier. And, of course, this includes managing their accounts.
This accounting software is another accounting service that's ideal for restaurants, it has some great features to keep in mind. It's also suitable for portable businesses like popup catering businesses and food trucks, due to the fact that it works on an iPad and can be accessed anywhere with WIFI.
It also has a wide range of features. For one, TouchBistro will automatically manage customer accounts, help manage your inventory, and provide tableside services such as ordering capabilities and floor plan management.
There are also reports available so you can see how much money each menu item brings in (which means everything from food costs to sales margins). And if you're looking for accounting services that'll work well with QuickBooks? It integrates seamlessly– which makes managing accounting easier than ever before.
One of TouchBistro's best features: their huge selection of dishes! You can manage everything related to inventory as well as reordering items, and there are a lot more sophisticated business operations like credit card processing and accounting information.
Plate IQ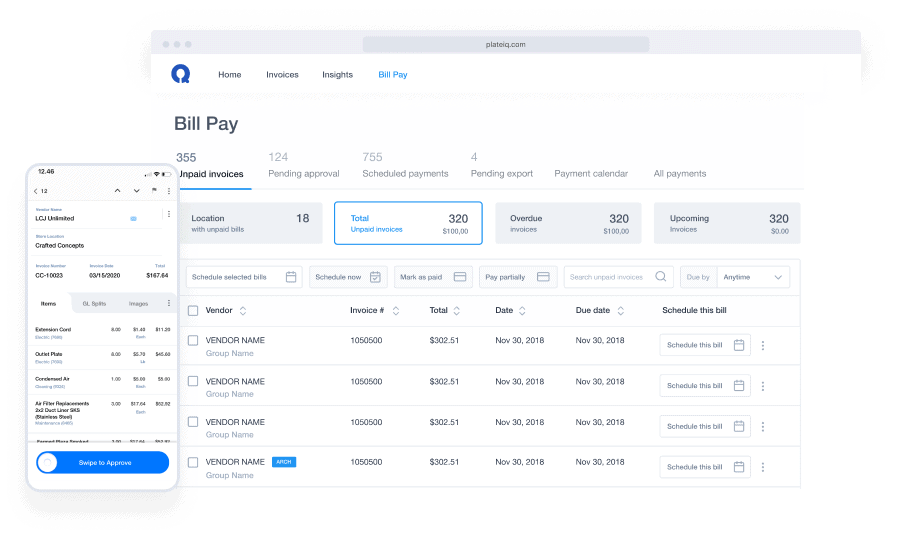 Plate IQ accounting software is an accounting program that's used by a range of industries. This includes restaurants, hotels, and grocery stores, although, once again, it's not dedicated to the food industry. However, it has a range of great features that will help catering businesses succeed.
One of the reasons it stands out: You can manage inventory, invoicing, and more through a mobile app. This makes accounting easy as you don't need to be at your restaurant in order to manage your accounts. Everything gets done from wherever you are.
As well as being highly portable, PlateIQ is one of the best options for automating your accounting processed. There are lots of processes that you can make automatic (including invoice data, accounts payable, and receivable), so you can spend more time focusing on running your business.
PlateIQ can be used alone or in conjunction with other software and will sync with various accounting and inventory programs. One downside of this accounting software for restaurants, however, is that they're rather cagey with their pricing. The pricing isn't displayed on their website and you have to contact their customer service to get a quote.
ZipBooks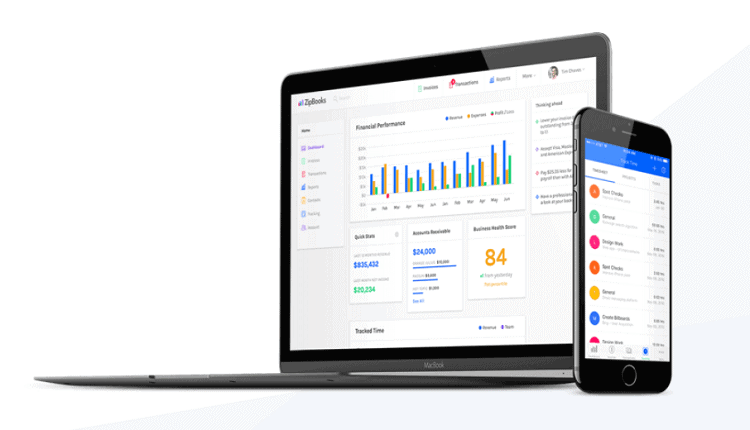 Although we usually wouldn't recommend using free accounting software for your restaurant, ZipBooks accounting software is an exception.
ZipBooks accounting software has everything you need to manage accounting and payroll for a restaurant.  It's not specifically designed for restaurants, so you will need to set up some of the customizations yourself, but it's ideal for those looking for a budget-friendly solution.
Of course, the free option does come with a limited feature set; their paid option comes with a fuller range.
This includes automated expense tracking, both one-time and recurring billing, the ability to communicate with customers on the platform, a full suite of insights, and detailed financial reports. You can also securely share and save documents and organize customer books with a tagging system.
The paid plans are also pretty affordable, starting at just $15 per month, and ranging from a custom plan to a custom price. Each plan has a custom number of users and features specific to that tier, so it's worth speaking to Zipbooks to find out what they can offer you.
We recommend checking out ZipBooks accounting software if you're after something free, and then upgrading to the paid version as our restaurant grows.
The Major Differences Between Restaurant Accounting Software vs Accounting Software for Other Businesses
Accounting software for businesses and general accounting software have several main differences.
Accounting software for restaurants has features specifically tailored to the restaurant industry. These can include things like managing inventory, integrating with a restaurant POS system, and budget and recipe planning through a mobile app.
In comparison, standard accounting software won't have these features, but some will have features that restaurant-specific software won't.
Top Tips for Using Restaurant Accounting Software
When accounting professionals choose accounting software for their restaurants, it's important to know what they want the software to be able to do. This way you can find accounting services that work well with your needs and are easy to use too.
You should also remember that restaurant accounting is very different from general accounting. Many of these differences will include restaurant-specific features like managing inventory and budgeting a meal to ingredients cost.
FAQs
Question: How do You Keep Accounting Records for a Small Restaurant?
Answer: It might seem like accounting for your restaurant is too difficult, but it doesn't have to be. In fact, accounting software can make accounting much easier if you use the right accounting services that are affordable and reliable.
Using software like this that is specific to restaurants, can be a great way of keeping your restaurant accounting records in order.
Question: What is Accounting Software?
Answer: Accounting software is a program that allows you to easily keep track of all your business finances, records, manage accounting and payroll tasks, and invoice history. Accounting services are essential in all businesses, but especially for restaurants with their constantly changing numbers.
Accounting professionals often use accounting software to calculate sales margins more easily, as well as track profit margins, managing credit card transactions…and more!
Question: What Restaurants Need Accounting Services?
Answer: All businesses need accounting services to keep track of money coming in and out. But accounting software is just one service that restaurants need to successfully run their business.
Accounting services for your restaurant can be as easy or difficult as you want them to be– so it's important that you make sure the accounting program includes features like managing inventory, invoicing, and recipe checking before you commit to it. A restaurant accounting software can often be more expensive than accounting for a small business (which might only need basic accounting services like sending out invoices). But accounting for a restaurant is much more complicated and accounting software offers the ability to do it all.
Question: Should Accounting Software be Used by All Restaurants?
Answer: Yes, accounting software is one of the accounting services that a restaurant needs to successfully run its business.
Question: What Accounting Software Should a Restaurant be Using?
Answer: There are several accounting programs that are perfect for restaurants. A few of the most popular options include Reatsuaurant 365, QuickBooks, Xero, or TouchBistro. It's best to choose an accounting program with features and pricing options that will suit your particular needs as well as support to make accounting easier for you.
Question: What are the Benefits of Accounting Services?
Answer: For many restaurants, accounting might seem like an unnecessary expense. But it's important that business owners know what needs they have before accounting for their restaurant. If they don't this could lead to all kinds of tax complications and problems down the line.
Ensuring you have a good accounting service will help you take care of your restaurant, and thrive as a business owner.
It's important to have a clear picture of what accounting services you want as well as pricing options and software support in order to find an accounting service that is perfect for your needs. Make sure you know all this before you purchase one.
Question: What Should Accounting Professionals Look at Before Choosing Accounting Services?
Answer: There are a few things accounting professionals should consider when looking for accounting software. For example, it's best to choose an accounting program with features and pricing options that will suit your particular needs. Make sure you also pick one suitable for your accounting skill level.
This will help make things easier for you and provide accounting software support as well. With this knowledge, accountants can find the perfect accounting service without any difficulty.
Conclusion
Overall, the accounting services that are best suited to restaurants in terms of features and capabilities are Restaurant365 accounting software, Xero, and QuickBooks Accounting software is one of the most important services that restaurants need to successfully run their business. So, this is a decision you'll need to get right as a business owner.
It doesn't matter what type of restaurant you have either because there are plenty of options for all types of businesses out there! Hopefully, this blog post helped you choose the best accounting software for your business.