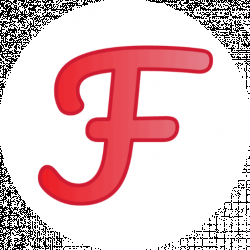 Latest posts by Food Service HQ Team
(see all)
The line cook usually has three years of experience in the kitchen and is responsible for cooking meats, sauces, vegetables, or soups. They are responsible for one station and often work with other line chefs. Sometimes they work together on preparing meals as a team.
They are called Station chefs and Chef de Parte. They do not need formal education but it helps with advancing in their careers. Work experience in the kitchen is very important to get this position. Most start at the bottom and learn all the skills needed in the kitchen.
Line Cook Job Description and Responsibilities In Detail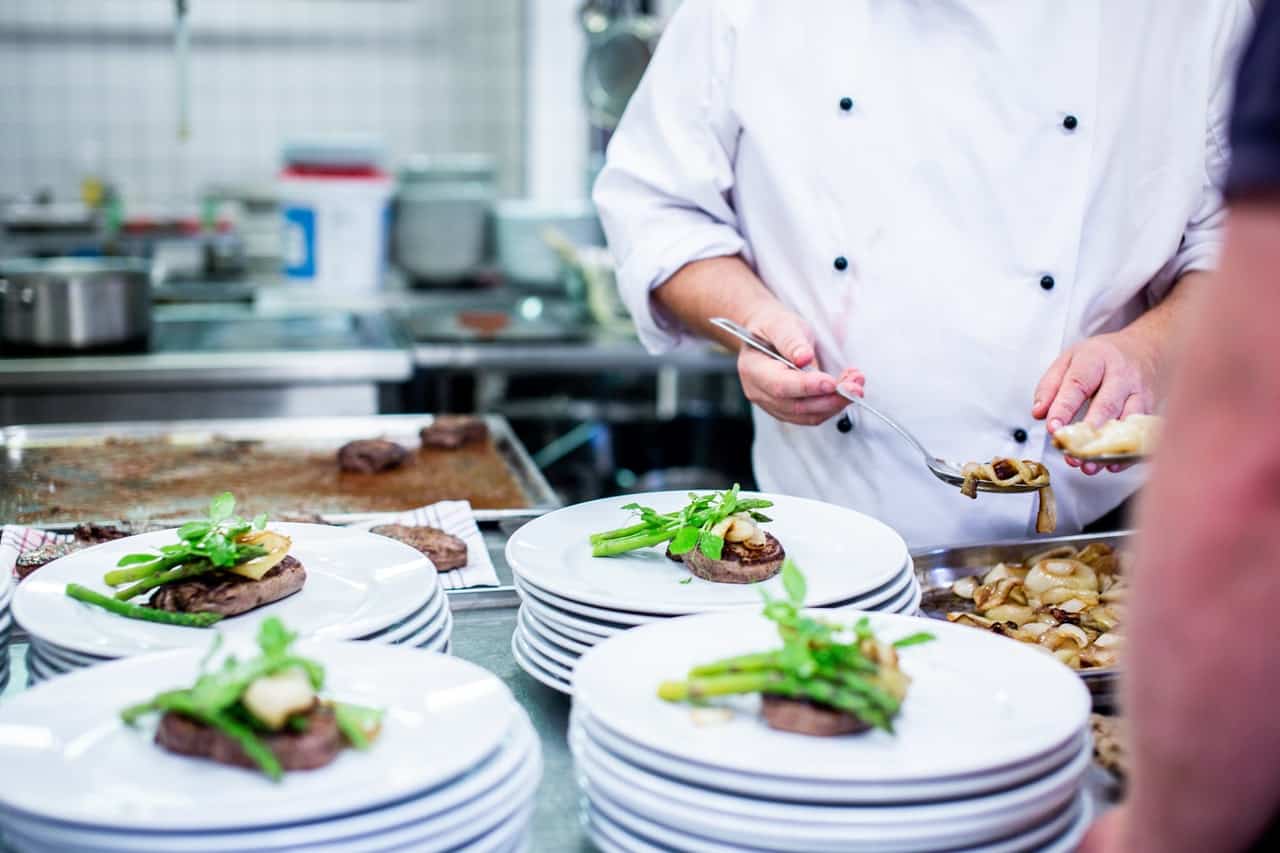 A line cook needs three or more years working in the kitchen before they become a line cook. Often they start out working under another line chef and assisting them. Most start with prepping vegetables, making salads, peeling potatoes, and the menial tasks that must be learned to cook well.
They measure and chop ingredients, often help with making stock, and clean the area. In the beginning, they may even wash dishes, load the dishwasher and clean the stations they work at.
Assistants to line cooks may help them prepare the sauces for meats and fish or marinades to use. They may have to chop vegetables and help prepare soup stocks that will be used in other recipes. They may train under different line cooks for soup, salads, sauces, fish, meat, and poultry.
This gives them a wide range of cooking skills that allows them to fill in when someone is out sick or leaves. Line cooks should have experience working in different stations of the kitchen before they get the job.
A line cook must be able to work under pressure as meals must be prepared quickly for customers and be consistent. They have to work with other line cooks and chefs so good communication skills are needed. They must be able to follow instructions and get along with other workers. Some chefs have tempers and are not easy to work with. Despite this, you must perform and show you have the qualities to succeed.
You must be able to meet the deadlines that the chef gives you, follow instructions, and make a good meal for customers. You have to know how a restaurant kitchen works and be familiar with the routine. Line cooks have a senior position in the kitchen and are in the middle and must dress professionally. They must wear a chef uniform and slip-resistant shoes. Chef shoes are designed with special threads at the bottom.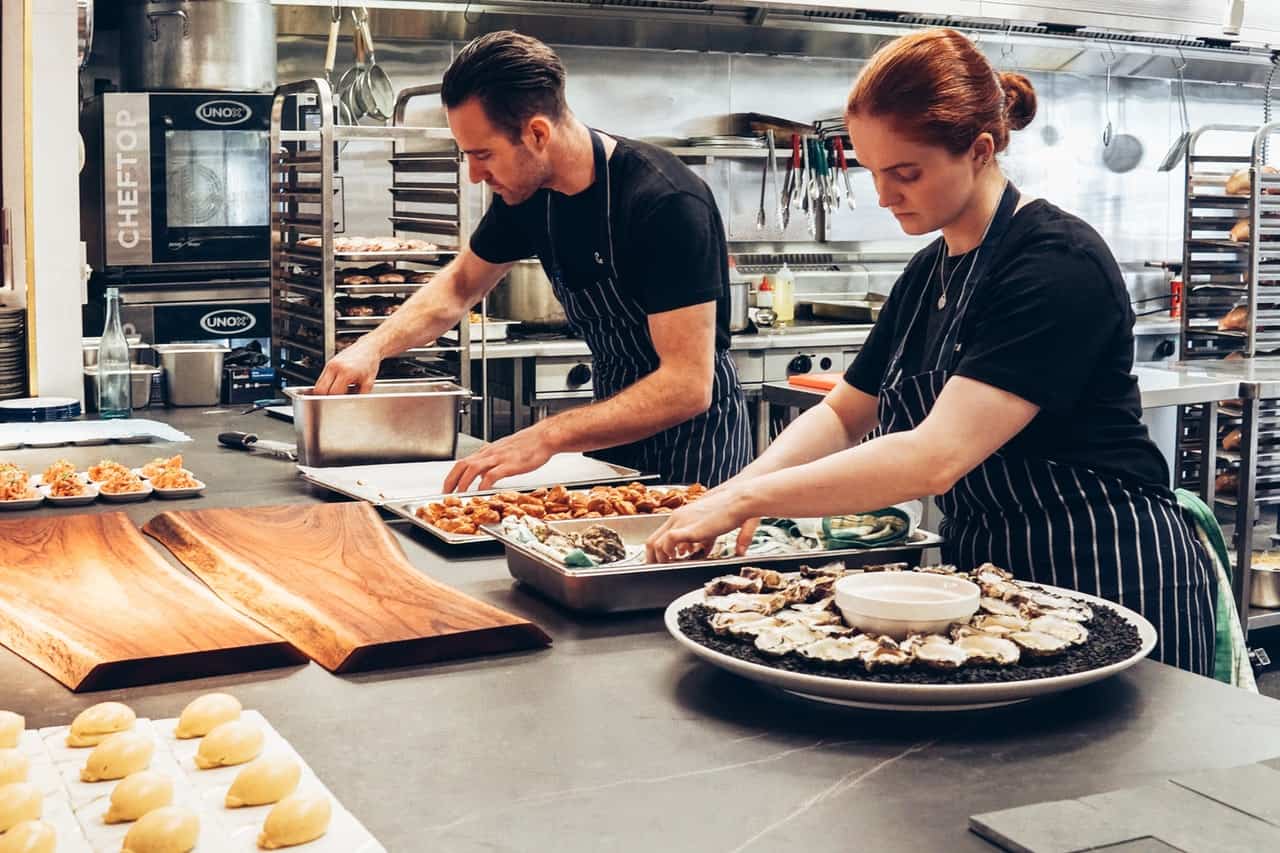 Line cooks have to be very organized to make meal preparation easy. They might be cooking steaks on the line, instructing assistants on preparing vegetable and potato side dishes that go with the meal. They must practice safety and not interfere with other line cooks responsibilities.
They work long hours and their pay is not high. Many restaurants do not include benefits and some chains do. Many states will require line cooks to pass a food safety course that shows they know to handle food, store it, about sanitation,  and know the right cooking temperatures.
What Does The Line Cook Do In the Kitchen?
Line cooks often stock or order food for their station or specialty. They have knife skills and know-how to chop, dice, mince, julienne, and chiffonade.  They have to sharpen knives and know the correct one to use. They are responsible for broiling, sauteing, frying, or baking meats, poultry, and fish.
Some line cook prepares sauces and marinades, soups, stocks, and salad. They may be trained to do several types of cooking so they can fill in and work with other line cooks. Line cooks report to the executive chef or headline cook.
It is a stressful job and requires a person that can multi-task. Many entry-level cooks start in the fry station of fast-food restaurants and diners to gain experience. When one wants to move up the ladder culinary education can help individuals achieve this goal.  Without a degree, many line cooks will stay in this job with little chance of advancement. Most line cooks will handle large quantity cooking that requires speed and skill. They have to carry out the head chef's orders.
They set up their station and stock it with the necessary supplies they need. They chop vegetables and fruits, prepare stocks, make sauces, and butcher meat, poultry, and fish.  They often cook with other employees and must cooperate to be successful. They have to comply with sanitation and nutrition regulations and deal with leftover foods. The dress code may vary depending on the restaurant.
To be a good line cook it is recommended you go in to work early and be organized. Clean your station and learn to communicate and work with the team members. Expect to work long hours and on holidays, learn patience, and how to fix your mistakes and others.
Types of Culinary Schools For Line Cooks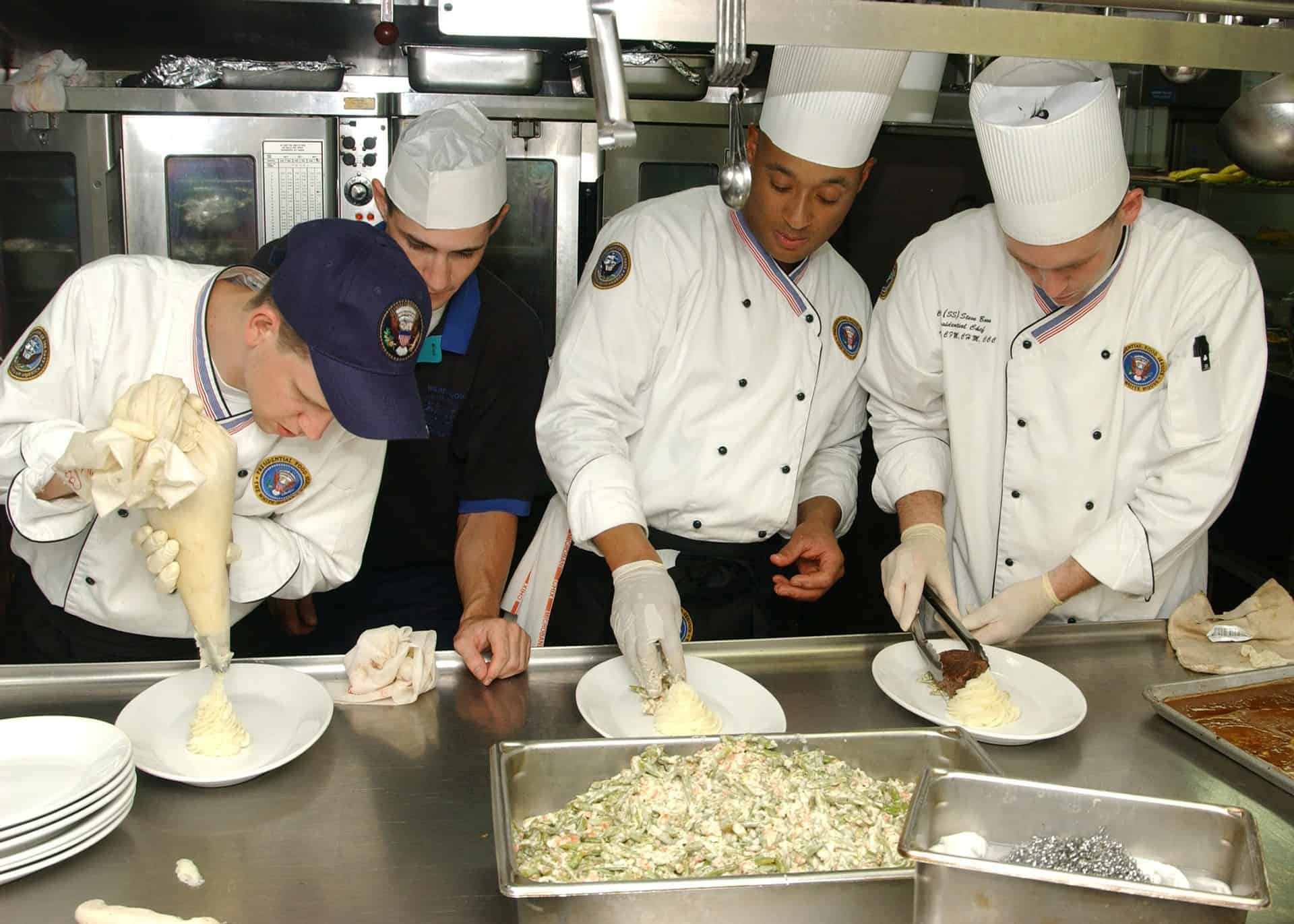 The most common degree offered are Associates' degrees in Culinary Arts or Food Service Management in community colleges, culinary institutes, and regular colleges. Many programs offer business and liberal arts courses for management, cooking, and working in a variety of hospitality industries in the kitchen.
They train students to cook dinners for groups and facilities, wait tables, and order food for dinner or lunches. Some programs offer internships where students work at restaurants hotels and other hospitality settings. These degrees give you the opportunity for advancement and allow you to go on for a four-year degree.
Some technical schools and culinary schools offer certificate programs where you can train in 6 months to a year. They usually have placement programs that help students get a job after they complete the program. Many community colleges and universities offer certificate programs. Prestigious culinary programs like Le Cordon Bleu and Culinary Institute of America have certificate programs too. Most courses are taught in person and not online.
A degree or certificate can help a line cook advance and become a chef or manager. It prepares you in all areas of managing a kitchen in a restaurant, hotel, cruise ships,  hospitals, catering, entertainment, assisted living,  or nursing homes. They may work in corporate cafeterias, hospitals, and schools.
Pros Of Culinary Education
A student will learn the skills needed to be a line cook and may be able to get a job without three years of experience. They often have programs where students prepare food for groups or facilities in a restaurant or catering environment.
Students learn skills with real-world experience in the kitchen and cook for real customers. The customer may be professors, students, parents, employees, clubs, and professional groups. Many programs offer internships where students work at restaurants and foodservice venues.
Interviews and Jobs For  Line Cooks
Line cooks can find jobs at popular restaurant chains like Chilis, Olive Garden, and Texas Roadhouse. Some of the chains offer medical benefits and other incentives. Independent restaurants hire line cooks, diners, fast food restaurants, and outdoor drive-ins.
They may have jobs at school cafeterias, community colleges, technical schools, colleges, and universities. Hotel restaurants and foodservice venues will often have jobs for line cooks.
When you are interviewed you may be applying for a general line cook or someone that prepares specialty meals. General line cook and prepares all items on a  simple menu. A specialized line cook might prepare all items for one station soups, salads, rotisserie, meats, frying, fish, or sauces.
When you are interviewed you will be asked how your experience fits into their restaurant. You might be asked by the chef what cooking skills you can use to cook without additional training. The restaurant may have to train you and if you can demonstrate the ability to learn quickly that will help.
They may ask you to describe a high-stress situation that you had to cook a new item and how you performed. The chef might ask you how you prepared a recipe and how long it took you. You may interview with more than one person that works with the line chefs. You might be given a general knowledge test about cooking techniques and be asked to prepare a recipe so they can evaluate your cooking skills.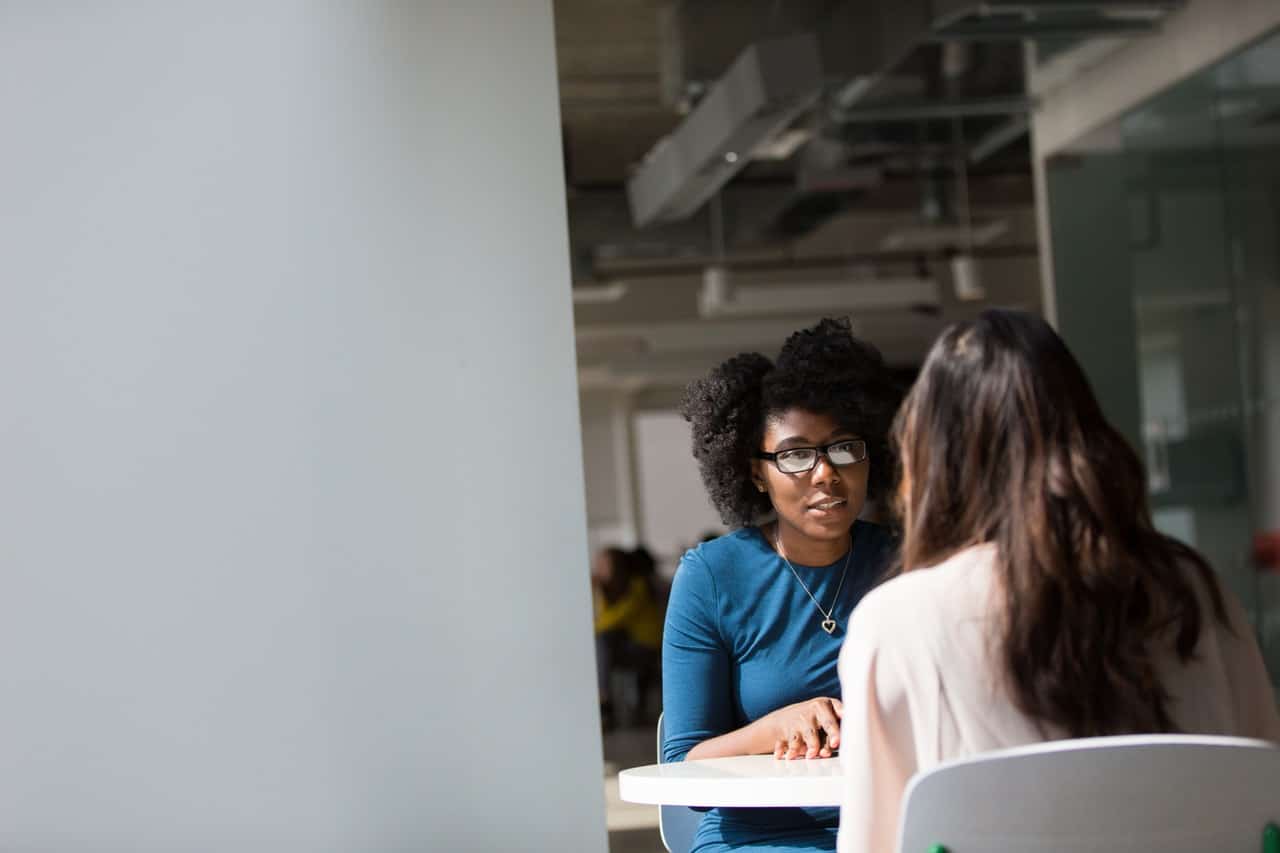 Be prepared to answer questions about your ability to get along and work with others.  Customer service skills are important so prepare some answers on how you have satisfied customers that complained about the food you cooked.
Line Cooking in 2021
Many line cooks are returning to the restaurants despite 12 hour days and lack of benefits. They like the challenge of the work and being part of a team that works together to create good food. It is creative in many ways creating a new recipe for the special or weekend menu. Many want to advance to become a chef and cannot give up their passion for cooking. Working in the kitchen is a creative energizing business that many line cooks do not want to give up.
There are many jobs available for line cooks for those that want to put in the work. Many workers have left the business due to shutdowns. Now restaurants are trying to increase the wages of line cooks to attract candidates. Some restaurant chains offer medical benefits and other amenities.
Some may offer more flexible work schedules to retain employees in the future. The restaurant and foodservice industry will have to address the issues of better pay and benefits to attract good employees for line cooks and other kitchen positions.
Line cooks work 8 to 10-hour shifts. Some chains have 6 to 8-hour shifts for employees. Hours vary according to restaurant type and location. Many line cooks stay because they love the job. Some work only five days a week and long hours and arrive early to prep for their job.
Often they may cook three to four dishes for their specialty and side dishes that go with it. Some work with 4 to 15 line cooks depending on the size of the restaurant. Many line chefs are hired through people they know.
Many line cooks stay in the job or return because they like to cook and be in the kitchen. Many attend culinary school and are always trying new techniques and recipes.
Line Cook Vocabulary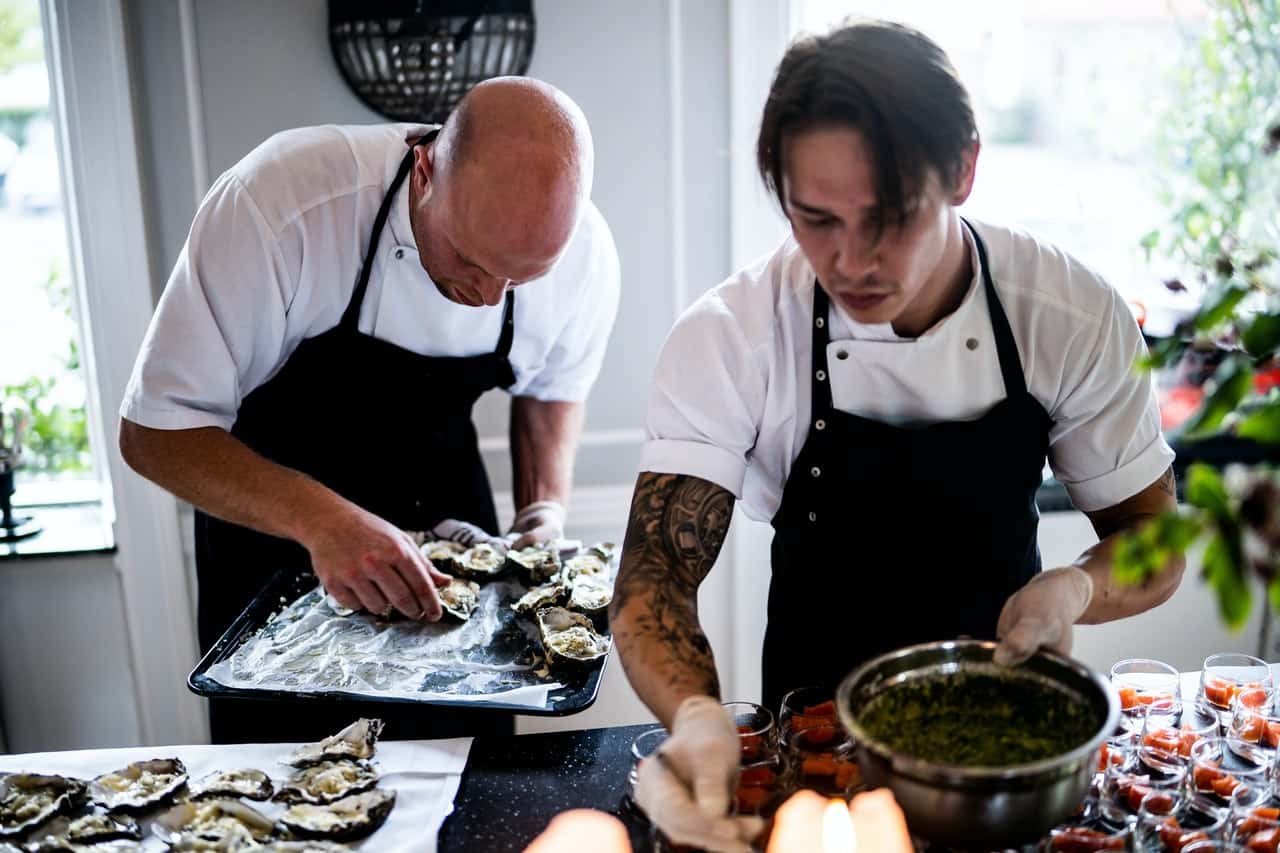 Below are some terms line cooks use to communicate with each other and staff members on the line.
On the line means you work in the kitchen in a horizontal line with other cooks at special stations Line cooks are a very important part of the kitchen staff.
Mise or Mise in Place

means all the equipment, prepped food, ingredients, pots, pans, herbs, spice needed to run your station effectively for one evening are organized and in place. Most line cooks come in early to prepare, clean, and organize their stations.

Running the pass

is the area where completed dishes are placed when they are ready to serve.  The waitresses or chef will place orders to be filled here too. Often a chef will monitor the orders, the speed they are made, and check them over before giving them to the customer.

5 Out

usually means a line cook is ready to plate the dish in a certain amount of time.

A La Minute

means a dish must be made now or immediately. It is made from scratch and only made when an order comes in for it.

No show

means a restaurant employee or cook did not show up to work. It can cause many problems for workers.

Fire or order fire

means that an order must be cooked by the line cook responsible for the order. It is usually the only dish on the order and so must be completed quickly.

Run the dish

means serving the completed dish to the customer. 

86'D

means the kitchen has run out of a dish or menu item.  If the chef does not like how the way the item has been prepared it can be 86'D.

The Rail or The Board

are where order tickets are hung for the line chefs and other workers. Often kitchen equipment gets shortened in the kitchen.

A

robocop

is a food processor,

a sizzle

is a flat broiler plate and a

combi

is an oven with several heating options.

Flash

is to cook or heat an undercooked or cold piece of meat or entree under the broiler or in the oven for a few minutes to bring up its temperature.

Hotel pans

are used to roast or braise meat, fish, poultry, or vegetables. They are shallow or deep and come in varying sizes.

Short

means a dish is missing an important ingredient that needs to be served. It can be missing a side dish, sauce, or even not have the right number of clam strips or meatballs.

Behind or Behind Hot

is what a line chef will say when carrying a hot pan behind another chef, hot liquids, or sharp knives to avoid accidents and collisions.

A Trail Stage

is a second interview where a line chef may come in and have to prepare a recipe in the kitchen to show their culinary skills.

SOS

means sauces served on the side.

All Day

often means the total amount of entrees, pasta dishes, fish entree, or meat a line cook completes in a one-day shift.
FAQs
Question: What is a line cook?
Answer: A-line cook works at a station or line in a restaurant preparing meals and certain specialties. They may be a general line cook that works in all areas or specializes in soups, salads, stocks, side dishes, meats, poultry, pasta, or fish. They prep food, stock their station, cook, and work with other line cook and a chef. They must know the techniques of cooking and sanitation. They work from 6 to 10 hours per day.
Question: What experience and education do you need?
Answer: Line cooks do not need formal education but 3 years of cooking experience are needed in a commercial kitchen. The experience should be prepping skills, sanitation, cooking, cleaning, and working with other line cooks. Some line cooks get two-year culinary degrees or a certificate. It is a good idea if they want to advance past this position. Many line cooks are hired by someone they know and schools often can help them secure a position.
Question: Where do line cooks work?
Answer: Line cooks work in fast-food restaurants, diners, restaurants, cafes, breweries, hotel restaurants, cafeterias, bars, steakhouses, cafeterias, and other foodservice venues. They may work in entertainment centers with restaurants and medical facilities too. There are many opportunities for line cooks in the hospitality industry.
Line Cook Job Description and Responsibilities Conclusion


Line cooks jobs require special skills and the ability to do several tasks.  Most line cooks work long hours so good health is important to carry out this job. The industry is working on increasing the pay and providing benefits to attract the best candidates. Culinary education is advised for those that want to advance and work for companies that offer good pay and benefits.